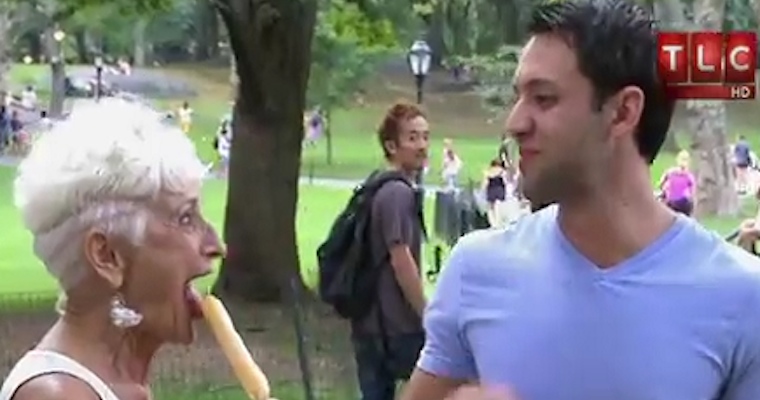 So everyone knows what a cougar is right? It's an older woman goes on the prowl looking for younger girls to fvck. Cougars are kinda cool in that they just want to fvck young guys and they don't really give  shit about a relationship or anything, they just love getting deep down and dirty with as many young guys as they possible can. I guess a cougar is just that one slutty girl at school who never got married and moved to the suburbs and still wants to go out every weekend and score, but everyone her age is fat and bald so she goes after young guys instead, and usually succeeds. Once a cougar tried to hook up with me at this bar in Barrie which is this shitty little city near Toronto. She just gave me her email address and told me to mail her sometime. I told her she should have just given me her phone number but she said she couldn't because her husband could check her calls on the bill. Her husband!! This is the kind of stuff we're dealing with when we talk about cougars. They just do not give a fvck whatsoever. I was kinda into the idea of hooking up with her because she was pretty tidy for an older woman but I was only in Canada for another week or so and we couldn't really figure it out because her fvcking husband was around the whole time. Also she was only like 40 or something, not 76 so she still looked pretty good. But yeah, not sure if I dodged a bullet  on that one or missed an opportunity, who knows.
So yeah, all that was just setting the scene and looking at how it might not be that surprising when you hear some of the things that this cougar is saying in these video. It's a literal cacophony of outrageous sound bites with comments like 'maybe I don't get an orgasm as quickly as I used to, but I get them,' 'you can be hot for your entire life' and 'if you love sex then keep going for it.' The second video is even better because this cougar talks about  how she had sex with an 18 year old once and said she didn't know how old he was, but then in the story clearly asks him old he is and he tells her he's 18. It's kinda gross and icky but not really. But a little bit. I guess if you were 18 you would probably think it was cool to bang an older woman, right? Maybe not that old though. It's kinda gross on her part though because if it was the other way round with an older guy shagging a younger girl than everyone would be completely freaked out about it. Kinda like Courtney Stodden and Eugene Victor Tooms.
These interviews are for a show starting in America called 'extreme cougars' which sounds awesome and I hope is broadcast in England too, or at least easily available to stream. I'm not really sure how one goes from being a cougar to an extreme cougar and I'm not sure if I really want to find out, or if there is even a difference between the two or the just stuck an extreme in front of it to make it sound cooler. It definitely does sound cooler with the extreme in there, I mean an extreme will make anything ever sound better. But yeah, if you're into that kinda stuff maybe try and check it out on whatever site people use to stream shitty reality tv shows. The last clip on this page is actually a clip from said show and makes it look OK but generally it just kinda creeps me out because she's talking about being a cougar. But I guess that's why anyone watches reality TV (at least shows like this) because it just creeps you out and makes you feel way better about your own life.
☛  More: Freak Woman Breastfeeds Her Dogs But Not Her Own Kids
☛  More: 80 Year Old Grandmother Almost Dies In Freak Skydiving Accident 
☛  More: Meet The Real Life Popeye With Completely Freaky Arm Muscles 
[yframe url='http://www.youtube.com/watch?v=mbfkWCC3JUU']
[yframe url='http://www.youtube.com/watch?v=0V6GZow8_Gk']
[yframe url='http://www.youtube.com/watch?v=Tztovo3e4n4′]