It's always tough when you have to do work stuff on your regular phone – or use your work phone for your regular life – because there's always the danger that you might accidentally put something private out in the public sphere. If you do, then it usually means that your life is going to be absolutely fucked.
Featured Image VIA
That's exactly what happened to 61-year-old Lynn Dorsey, who worked at the tourism board in Webster Parish, Louisiana. Whilst she was on a business trip, she decided to use her new work phone to share sexually explicit acts with her husband. Unfortunately for her, she ended up broadcasting a thirty minute sexually explicit clip over the company's Instagram account. Whoops.
As a result of the embarrassing incident, Lynn was fired after admitting it was a terrible mistake:
It was a horrible, honest mistake. I am mortified. I would never send that type of content out intentionally. It was a very private message for my husband.

It was a brand new phone and a new Instagram feature. I am a new Instagram user, and unfortunately, I pressed the wrong button.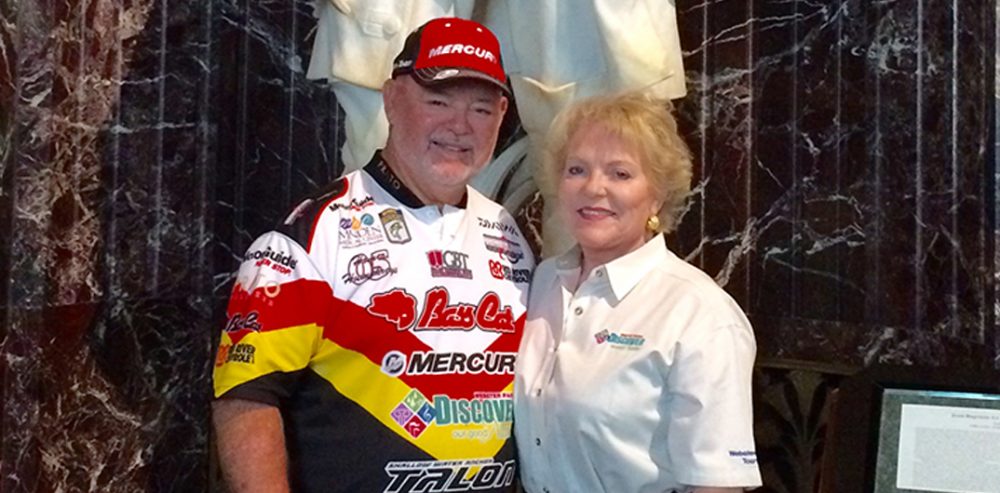 Perfectly understandable for a 61-year-old – still, you can't really be making mistakes like that and getting away with it. Although I suppose it might increase tourism in Webster Parish amongst horny old men at least.
Lynn is actually protesting against the firing and suing the Tourism Commission board, saying that they didn't comply with the requirements of the Louisiana open meetings law. She's hoping to get her job back and her legal fees paid. Not really sure how that's gonna work out, but best of luck to her.
The best thing I got out of all this though is that people are still sexting each other and making dirty videos for each other when they're 61. Figured all that stuff would be long gone after 20 years of marriage. That's encouraging at least.
For more old sexy time, check out these old people revealing their secrets for how they're getting laid so much. Could learn a thing or two.