This planet of ours has a lot to offer, in every nook and cranny there's something well worth gorping at. My bucket list is ever-growing and it's now much longer than my attention span which makes it difficult to compute; and yet it continues to grow. Here are five things in no particular order that should be on everyone's to do list before they croak.
1) Boryeong Mud Festival, South Korea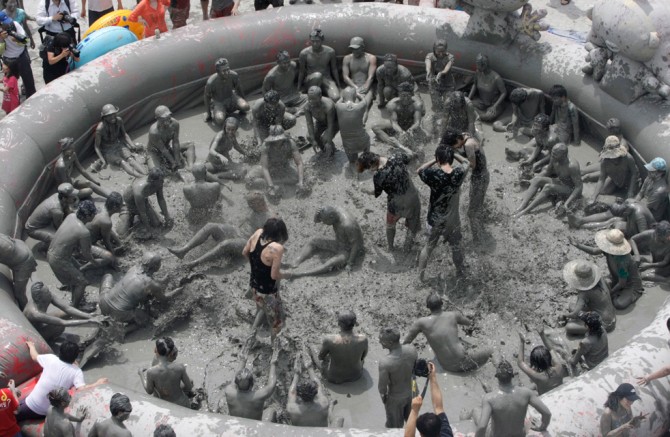 Boryeong is a town 200 km south of Seoul, South Korea. In 1998 it held its first ever mud festival and since then it's cracked on every single year. 2007 saw 2.2 million visitors to this filthy event that spans a fortnight.
The mud festival was initially started as a hot-shot marketing ploy by a cosmetics company. The mud flats around Boryeong are supposed to hold skin revitalising properties and are used by cosmetic manufacturers. It's not often that an advertising company does something worth attending so kudos to you skin guys.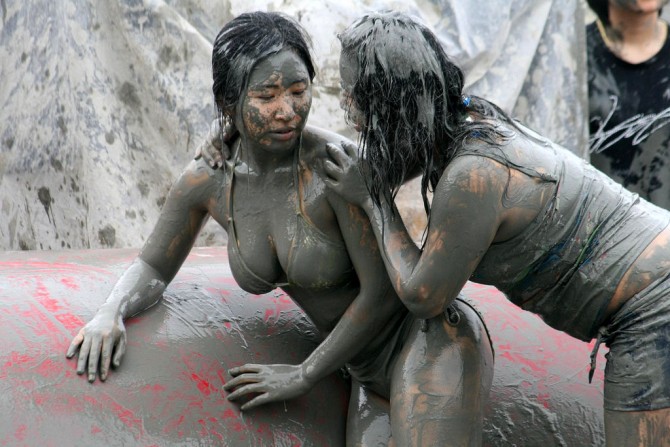 The muds in the area contain minerals, bentonites, and germaniums but I don't think that's why most people attend any more. In fact there was a bit of a skin controversy when a group of kids got rashes from the mud in 2009, so I'm not sure how healthy it all is. That doesn't seem to be the point.
Mud pools, mud slides, a mud prison and mud skiing competitions are all to be found alongside body painting with coloured mud. There's also stalls, live music and a massive fireworks display. What's not to like?
2) Angkor Wat, Cambodia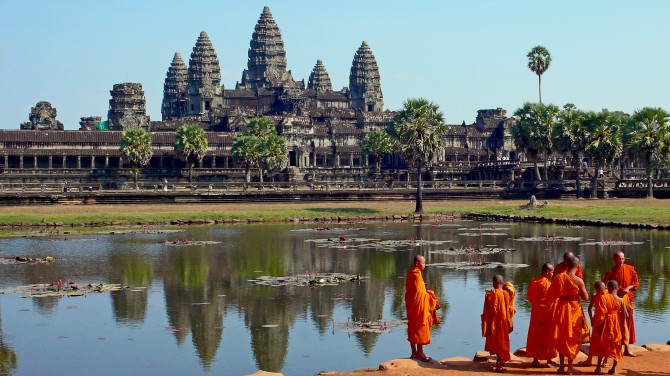 If you're looking for a chilled out yet mind-blowing history experience this place is for you. Angkor Wat, Cambodia is the largest religious complex in the world, spread over 400 square kilometres. It started out as a Hindu temple and later became a Buddhist place of worship. The earliest structures were built in the 9th century but have only fairly recently been rediscovered and released from the surrounding forest in which they had been hidden for centuries.
The history is fascinating but the real reason to go is the fact that you can meander around miles of crumbling buildings and get blazed whilst the warm Asian sun goes down. You can book your own personal tuk-tuk driver for next to nothing and just get carted about like a lord soaking in the pristine awesomeness.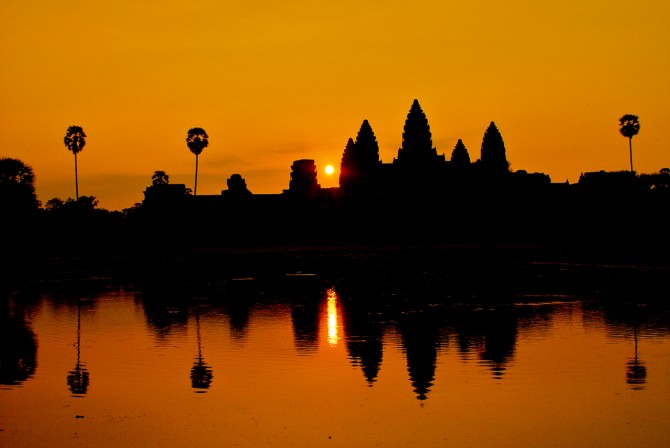 One of the temple complexes – Ta Prohm – has been pretty much left as it was found with the jungle still embedded in it and vice versa.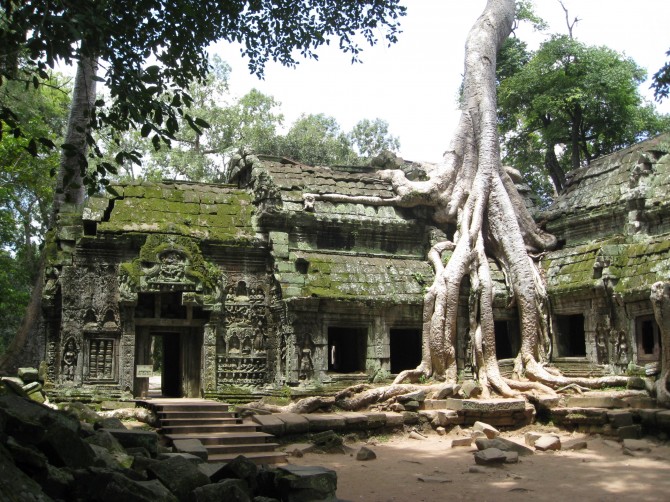 It looks awesome and was used as a location for the film Tomb Raider, not that that's a reason to go there.
3) Doll Island, Mexico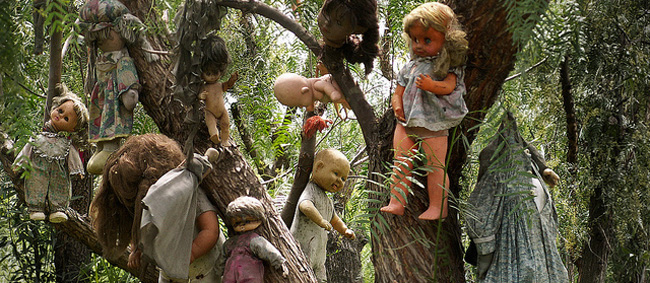 Now this next destination is the opposite of Angkor Wat, there's nothing holy or chilled about it. It's creepy as hell and that's why it's a must see. The Island of Dolls on the Xochimilco canals just south of Mexico City is a real life, bona fide B-movie horror set.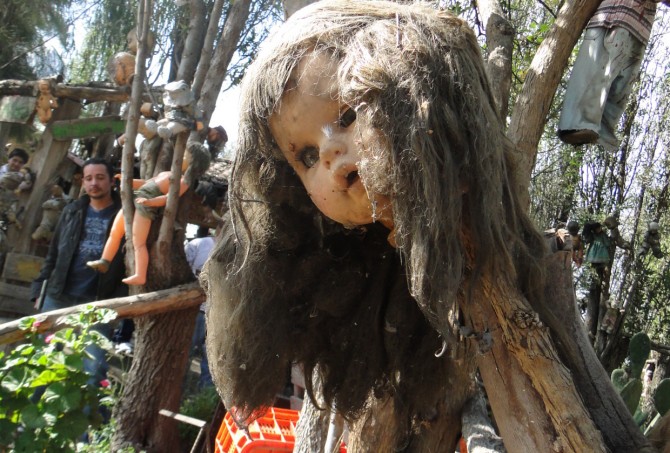 The disturbing collection of dolls was started by Julian Santana Barrera, a hermit that lived on this floating garden island. A girl was found dead near his home so he started collecting dolls either to make a shrine or to protect himself from her ghost.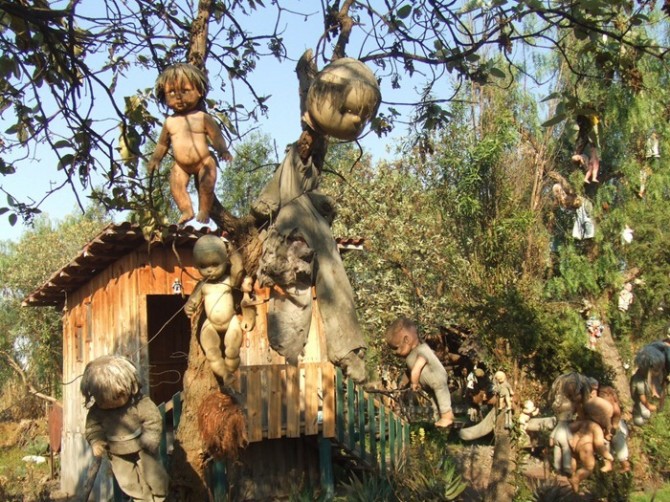 Barrera's La isla de la Muñecas still lives on despite his demise in 2001. His cousin, Anastasio now curates it and for a small charge you can go and get the willies put up you.
Anastasio says that the dolls turn their heads and whisper after dark… *shudder*.
4) EXIT Festival, Serbia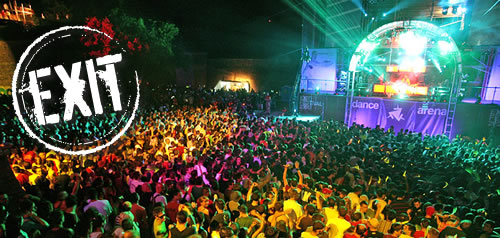 Going to a festival overseas is probably on most people's bucket lists these days. But how to choose? There's so many that are well worth visiting. Well, a good place to start would be EXIT festival in Serbia. It's been going strong since the year 2000 and is showing no signs of fading any time soon.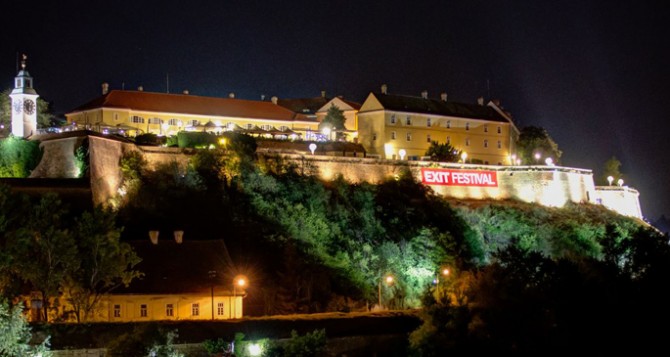 It got recognised as the 'Best Major European festival' at the EU Festival Awards in 2014 and 'Best Overseas Festival' award at the UK Festival Awards in 2007 among a myriad of other accolades. But why? Well, the beer's cheap, it helped start a revolution and it's based in a massive bloody fort, how about that for starters?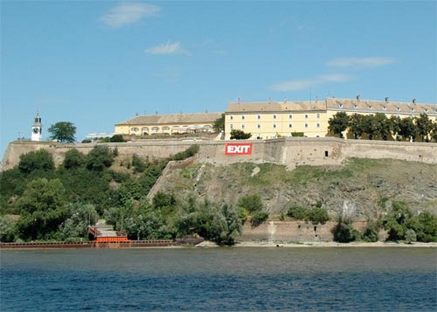 Also there's no scrimping on musical diversity, any festival that's hosted Napalm Death and Morissey is OK in my book. If you fancy dipping your toe in the EXIT pond, the Ministry of Sound are holding a warm-up event this Saturday (3rd May) – details here. The line up includes German house duo, M.A.N.D.Y., Jaymo & Andy George, Waze & Odyssey and Max Cooper as well as Spacestation hosting room 2 with Tom Demac, Doorly and Ossie. Apparently last year it kicked off big time so it's probs worth a look. Here's a bit of M.A.N.D.Y. to get your juices flowing:
[yframe url='http://www.youtube.com/watch?v=VaQXQdh3698′]
5) Fake Paris, China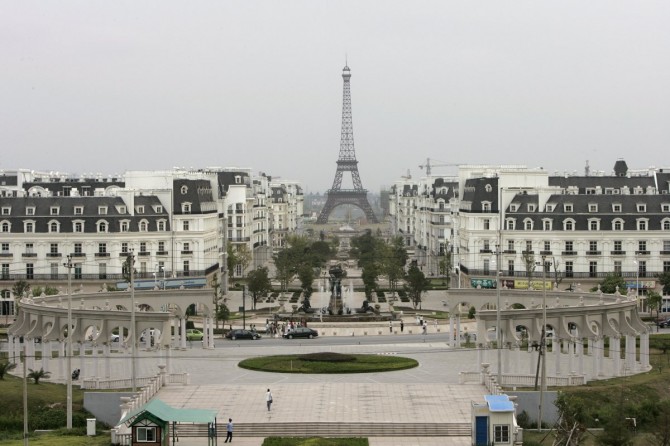 This place has got a lot going for it. It flaunts the full madness of China mixed in with the thrill of a ghost town. Tianducheng, situated just outside Hangzhou in East China's Zhejiang Province, was built to house 10,000 people but it's basically been deserted since its completion in 2007.
The house prices were too high for most people and its semi-rural situation isn't exactly ideal for commuters and city folk.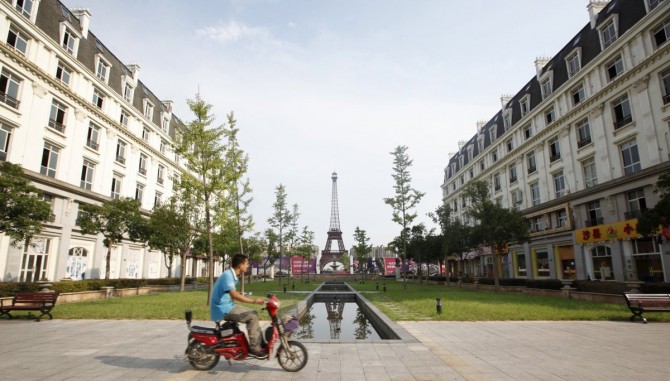 Virtually no one lives there currently, but as China's population booms they may be laughing on the other side of their faces when they suddenly need thousands of new homes.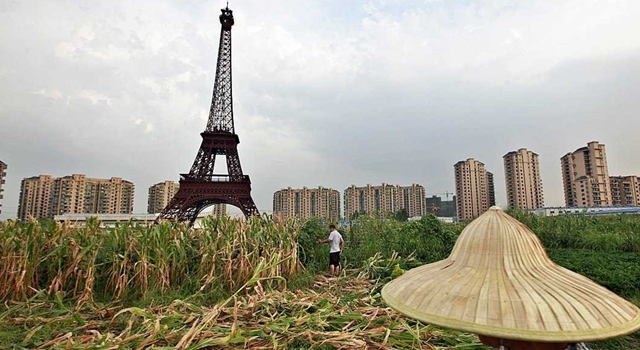 It's pretty bonkers looking though isn't it?
So there you go. Pop them five on your bucket list and get rid of "snogging Jennifer Aniston", that was never gonna happen and you know it.
Next Up: PHOTOS: The Mysterious Chinese Longyou Grotto