This planet of ours has a lot to offer, in every nook and cranny there's something well worth gorping at. My bucket list is ever-growing and it's now much longer than my attention span which makes it difficult to compute; and yet it continues to grow. Here are five things in no particular order that should be on everyone's to do list before they croak.
1) Boryeong Mud Festival, South Korea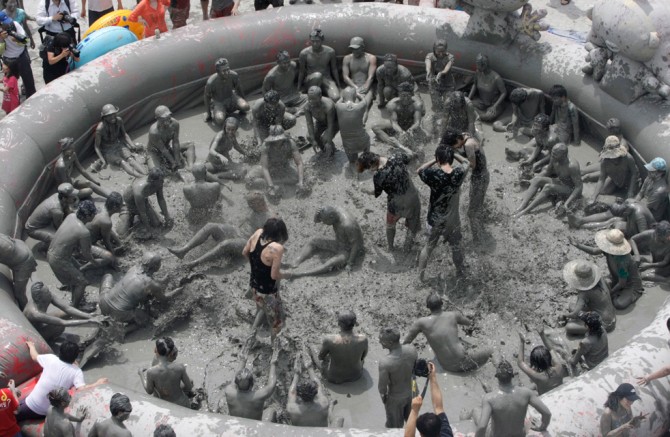 Boryeong is a town 200 km south of Seoul, South Korea. In 1998 it held its first ever mud festival and since then it's cracked on every single year. 2007 saw 2.2 million visitors to this filthy event that spans a fortnight.
The mud festival was initially started as a hot-shot marketing ploy by a cosmetics company. The mud flats around Boryeong are supposed to hold skin revitalising properties and are used by cosmetic manufacturers. It's not often that an advertising company does something worth attending so kudos to you skin guys.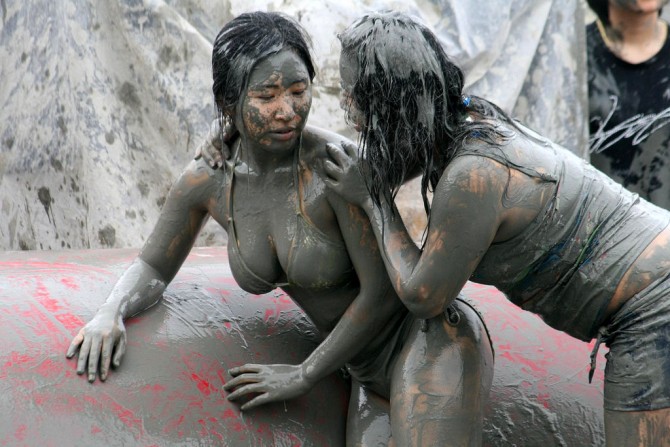 The muds in the area contain minerals, bentonites, and germaniums but I don't think that's why most people attend any more. In fact there was a bit of a skin controversy when a group of kids got rashes from the mud in 2009, so I'm not sure how healthy it all is. That doesn't seem to be the point.
Mud pools, mud slides, a mud prison and mud skiing competitions are all to be found alongside body painting with coloured mud. There's also stalls, live music and a massive fireworks display. What's not to like?
(Click arrows/swipe on mobile to navigate slider)
☛ Next: 5 South Korean Super Star Celebrity Suicides