I had to take a double take when I first saw these pictures, because they're absolutely mind blowing.
Nagai Hideyuki is a Japanese artist who creates these optical illusion type drawings using a double spread of his sketch book and a few pencils. When the drawings are placed at the right angle, they appear to be completely 3D.
Check out Nagai's work below and there's even a video of him mid-way through one of these awesome 3D drawings, you lucky things.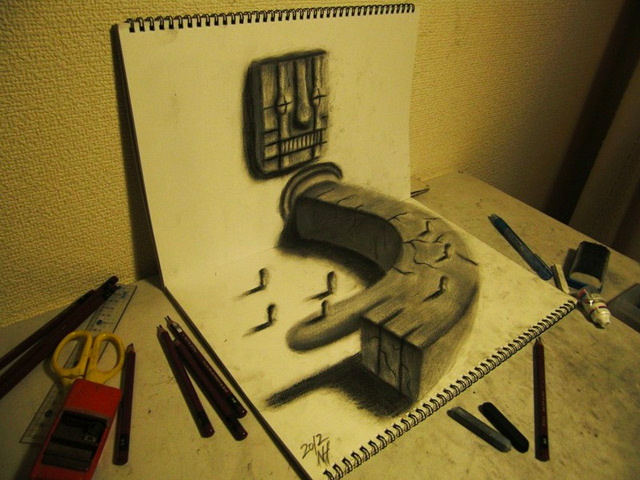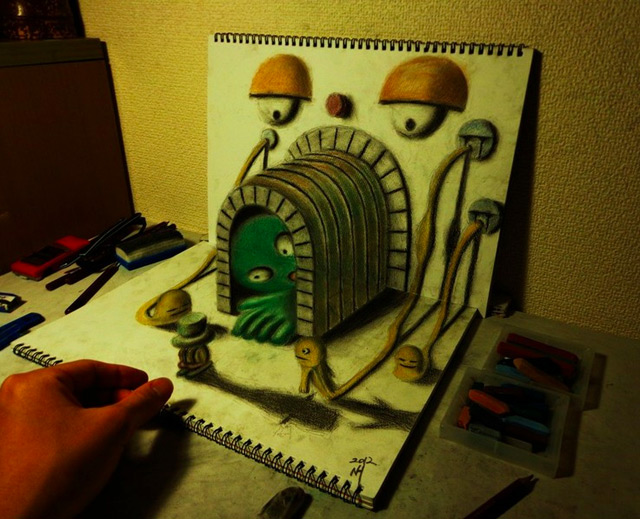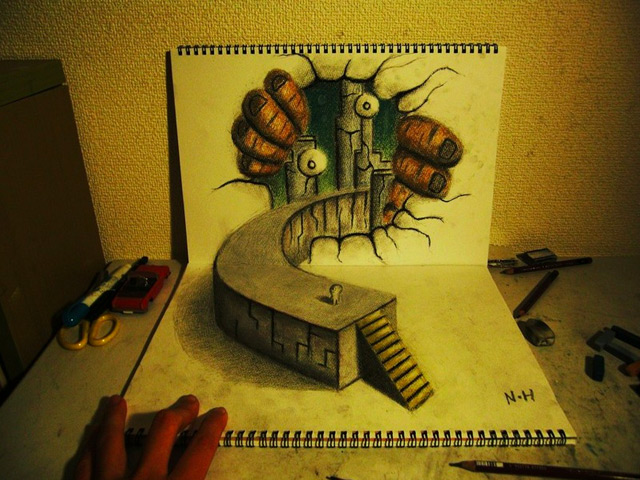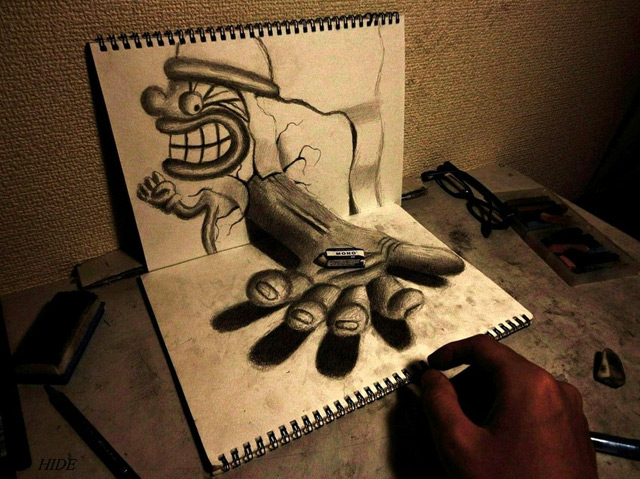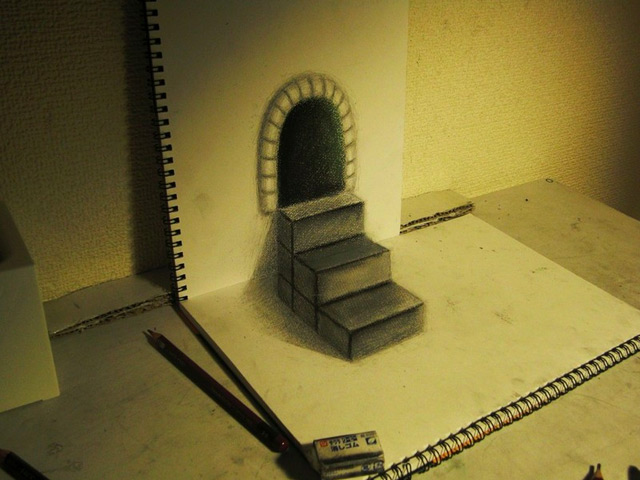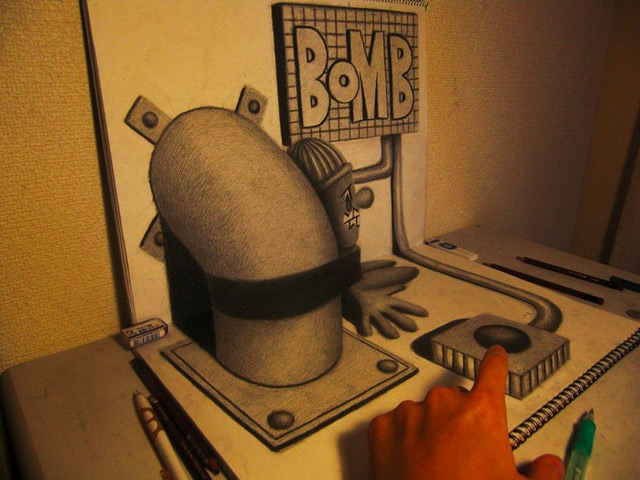 [yframe url='http://www.youtube.com/watch?v=CsB6mzZLNUU']