We told you a couple of days ago that Johnny Depp had been axed from his role in 'Fantastic Beasts 3' after losing his defamation case against The Sun and essentially being confirmed as a wife beater, but it turns out that his fans aren't happy about this in the slightest and are standing by him and trying to get him his job back.
Featured Image VIA
A petition has appeared on change.org asking Warner Bros to reinstate him in the movie and threatening to boycott it if he isn't reinstated. Here's what it says:
Johnny Depp was asked by Warner Bros to resign and leave his role of Grindelwald in the Fantastic Beasts 3 movie.

This happened because of the verdict of his case with 'The Sun' tabloid that was completely unfair.

We want him back! Warner Bros should listen to the public or we will boycott the movie!!!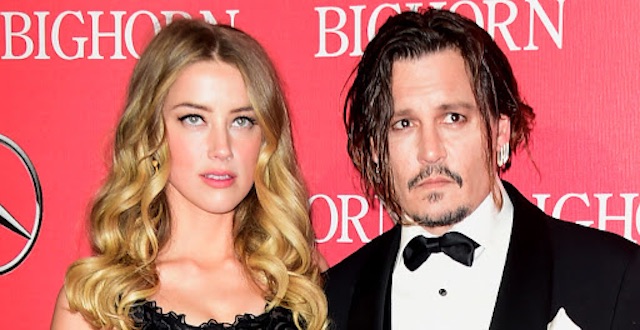 Image VIA
At the time of writing, over 160,000 people have signed the petition and whilst that is a sizeable amount, I doubt it's going to be enough to reinstate Depp in the role. To be honest, it's kind of surprising to me that that many people even want to support Depp on this after the courts ruled that he had beaten up Amber Heard on multiple occasions.
Sure, I guess he's disputing the verdict but it's pretty damning evidence and I don't care if you're the biggest Johnny Depp fan in the world, it's kind of hard to back him after something like that is deemed to be truthful in a court of law. I think even if it does get overturned on appeal or Depp beats Heard in their upcoming case then it will still be hard to back him, as there must be some element of truth to it all for it to even get this far.
But hey, if Johnny Depp's appearance in 'Fantastic Beasts 3' means more to you than the fact he beats up women, then go ahead and sign the petition. Don't let me stop you – be good to have a list of all you people up there for everyone to see.
For more of the same, check out all of the crazy revelations from the Johnny Depp/The Sun trial. Johnny lives a very crazy life.