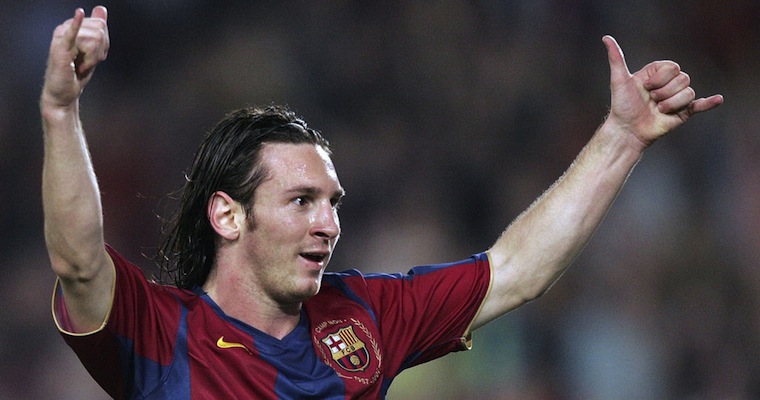 What better way to kick off your celebration of the Queen's Diamond Jubilee Weekend then by checking out a video of the 101 greatest goals of the 2011/12 season? Just like last year, those fine guys over at 101greatgoals.com compiled a list of the 101 greatest goals of the 2011/12 season. It's in chronological order so unfortunately there isn't a number one goal or a top ten or anything but it's still a pretty good way to waste ten minutes and because the goals are from all over the world there's almost certainly gonna be a few that you haven't seen before. There are probably way too many volleys/overhead kicks on the list though – I mean sure they're pretty spectacular and look really cool but you can definitely score better goals than that, and when there's nobody marking you it's not exactly that hard to do one. No, I'm not gonna upload a video of me doing a bicycle kick but you see what I mean, I hope.
A lot of the goals are pretty crappy quality (in terms of the footage, not the goals) and I can only apologise about that because I didn't make the video, but you get the idea with most of them. The music is really crappy too and I can only apologise about that too. I tried to pick out a favourite goal out of them but it was too hard – I do really love the Dos Santos goal for Mexico against USA just because of how he gets it inch perfect in a really tight space between the guy on the line and the bar of the goal, but I also really love some of Neymar's goals and that ridiculous goal Yossi Benayoun scored against Wycombe in a friendly. Of course, Jone Samuelson's 50 yard header will live long in my memory too.
So yeah check out the list below, and let us know what your favourite goal was too!
[yframe url='http://www.youtube.com/watch?v=jIjQ-wlCiP0&']