I couldn't really do this in order because I wasn't sure how to actually calculate how shit a player can be. I haven't really included young players like Bebe (Man Untd) and Marcos Alonso (Bolton) as, despite high price tags, it was fairly clear that players such as these have been bought for the future and not immediate impact. So, with that in mind, here's the list: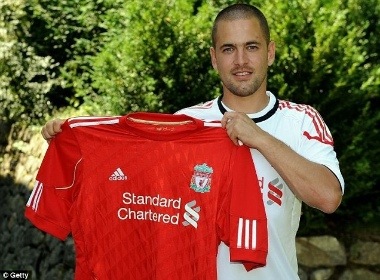 Joe Cole (Liverpool) – Wow, this guy was hailed to be the signing of the summer by many when Roy Hodgson convinced him to sign for Liverpool. One person I know even described him as 'the ultimate fantasy football pick'. Unfortunately, after getting sent off on his debut and then missing a penalty in the next match he played, Cole has admitted he is 'in the worst form of his life'.
Stephen Ireland (Aston Villa) – Many at Aston Villa felt that the addition of Ireland to the squad as part of the deal where they lost James Milner meant the whole development wasn't actually as big a disaster as it could have been. Six months later, Ireland can't even get on the bench and is set to leave in January. Probably made the Milner sale an even bigger disaster.
Mauro Boselli (Wigan) – Argentinian Mauro Boselli arrived in Wigan to a fanfare in August, becoming the club's record signing and the residents probably expecting him to be the new Carlos Tevez. Now in January, he still hasn't scored and is probably only notable for missing a penalty against West Ham in a crucial relegation battle which could have got the team back in the game as they were losing 2-0 at 62 minutes when the penalty was awarded. Wigan went on to lose 3-1.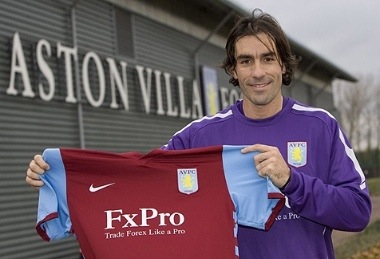 Robert Pires (Aston Villa) – Can anybody tell me what the point of Gerard Houllier signing a 37 year old Robert Pires was? Since arriving he has done absolutely nothing but look painfully old and slow. To make matters worse, he is allowed to commute to Villa from his house in London whereas Houllier plans to sell the far better and more capable Luke Young and Stephen Warnock for doing the exact same thing in January.
Sebastian Squillaci/Lorent Koscielny (Arsenal) – Arsene Wenger has continued his penchant for buying idiot centre halves (Senderos, Cygan, etc) with these two clowns, although in fairness I guess he didn't expect Thomas Vermaelen to have been out all season. Koscileny has single handedly doubled the amount of red cards Arsenal have received in a season, whereas Squillaci's own goal against Wigan a couple of days ago is only the latest in a long line of mistakes.
Eidur Gudjohnson (Stoke City) – Arriving in a whirlwind of high publicity at Stoke on the final day of the transfer window, a bunch of people (including me) were probably wondering why Tony Pulis had decided to buy the overweight, lazy Gudjohnson, who has pretty much been a perpetual sub at the big clubs and never really done enough at the small ones (aside from Bolton in the First Division and maybe before Abramovich took over Chelsea) throughout his career. 5 appearances and 0 goals and it looks like a loan move to Reading in January might be his best option.
Thomas Hitzlsperger (West Ham) – Arriving on a free from Lazio at the very start of the transfer window, I guess the Hammers were hoping he would rediscover some of his form that made him a hit with Villa fans and helped win the league with Stuttgart a few seasons ago. Sadly, nobody even remembers he was signed now as he has been consistently injured and is still yet to make his debut.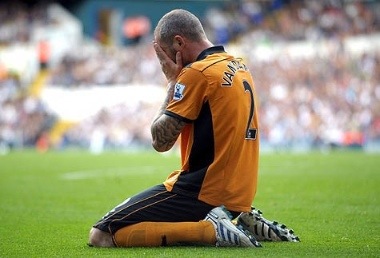 Jelle Van Damme (Wolverhampton) – Arriving from Anderlecht, Wolves had high hopes for Jelle Van Damme, even though nobody else in the country cared or knew who he was, except maybe Southampton fans as he played for them a couple of times when they got relegated to the Championship (which incidentally bodes well for the future of Wolves' season). Van Damme started well and scored a goal in September, but didn't like living in Wolverhampton – nobody can really blame him for that, as it was recently voted the fifth worst city in the world – and has already signed a pre contract agreement with Standard Liege for January.
Alexsander Hleb (Birmingham) – Being a Birmingham fan I was pretty stoked when we managed to get Alex Hleb in on the last day of the transfer window, remembering when he pulled all the strings at Arsenal that one season by running around a lot and never falling over before delivering that killer final pass. Unfortunately, Hleb hasn't been match fit all season (and even when he was , alternated between starting and being on the bench) making his overall contribution fairly disappointing. He did do one of those sick runs and killer passes against Fulham in December to set Seb Larsson up for a goal but then promptly got injured again. Could still work out though.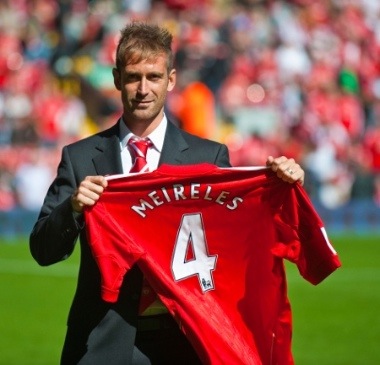 Raul Mereiles (Liverpool) – For 11.5 million and being Roy Hodgson's main summer signing other than Joe Cole, you kind of expect Raul Mereiles to have made more of an impact than he has done. I don't think anybody who isn't a Liverpool fan even knows what his position is, as sometimes I've seen him playing off a striker and others I've seen him employed as a defensive midfielder, and he's been suitably anonymous in both roles. 14 appearances, 0 goals and 0 assists speaks its own stories, as does being notably outplayed by another Anfield flop Lucas on several occasions. He has also gone bald during his time at Anfield.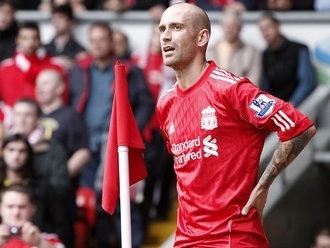 Notable other terrible transfers: Sandro (Tottenham – granted could be one for the future but as he just won the Copa Libertadores and cost around 14 million you would kind of expect more than he has given); Marcus Bent (Wolves – why bother?); Tomas Kalas (Chelsea – who?); Jermaine Beckford (Everton – unlucky not to make it on to the full list but important goals against Chelsea and Bolton and the fact Moyes doesn't seem to ever want to play a recognised striker worked in his favour); Philippe Senderos (Fulham – got injured for 6 months before he even made his debut and is a clown anyway)