The series 'Stranger Things' has completely blown up since it aired on Netflix last month. People just absolutely love the content, the soundtrack and the 80s Nostalgia and as a result, it's proved massively popular.
Featured Image VIA
In particular the style of it is what has captured the audience and if you too loved the retro opening look, well you can now make your own version with the 'Stranger Things Type Generator'.
It pretty much does what it says on the tin. Just go over to the website, type in what you want and voila – you have your own old school title page. If you're that lame you could even download the image and save it as your desktop background.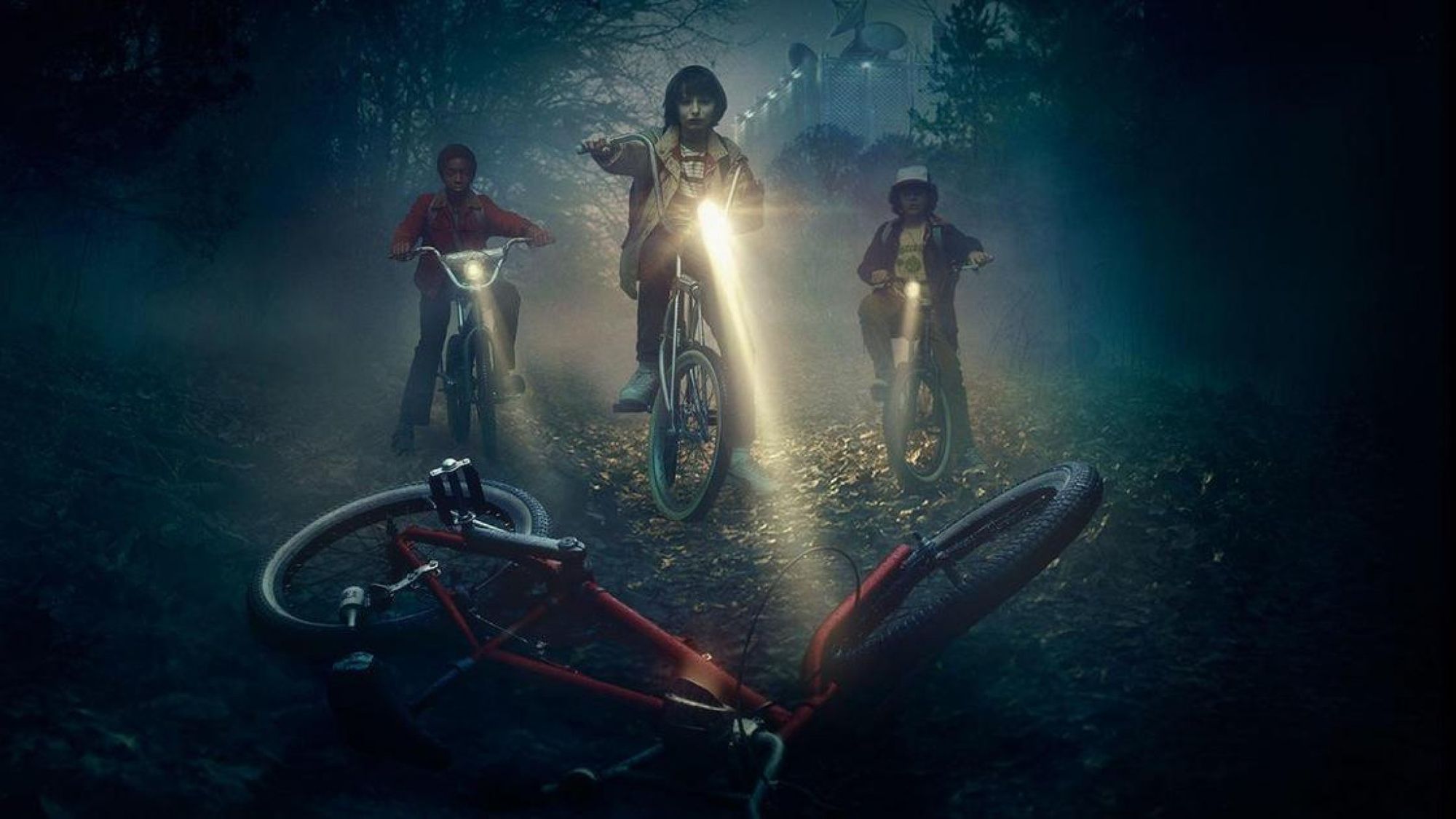 If you wanted to know more about the retro opening look, it was created by production studio Imaginary Forces and to create the sequence they actually had to go back to an old-fashioned credits-making process. The team printed out the main logo on film and set up camera tests to see what it looked like when light passed through the film sheet. Pretty cool huh?
For more on this iconic series, did you know that volume one of the soundtrack is out now, with volume two to shortly follow? Definitely one for the collection.