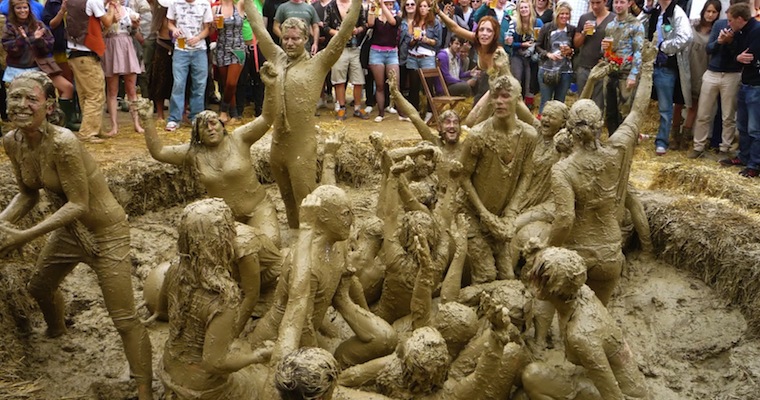 There are some things that go down at a festival that should stay at a festival. That's the one great thing/problem about smart phones that I have. If you see something fucked up going down you take a snap and it's all over Twitter and Facebook before you can say "put ya dick away". When this involves people shagging it's always pretty funny, but when it involves you gurning your tits off at 10AM it's not cool.
Funny/fucked up things always go down at festivals, whether it's Reading or Glade, shit goes down. Shit such as such as people drinking poppers, people getting shit on, people drinking piss, people eating sick, and of course, people screwing in public. The last is probably the most popular and it seems that there are a few good crackers of photos floating around at the moment that have captured some poor sods in the act. Here are the top three we've seen this year:
Now this dude could either be pissing in this girl's mouth, or simply getting a blow job, either way, he's managed to pull it off wearing one of those stupid fucking onesies that you buy from Primark. And what's with the neck scarf? I thought they died out in 2006 along with being an emo. If you check the background of the photo this could in fact be a double whammy, as it looks like there's some other guy trying to pop his ecstasy ridden floppy cock into the back of legal highed up hippy.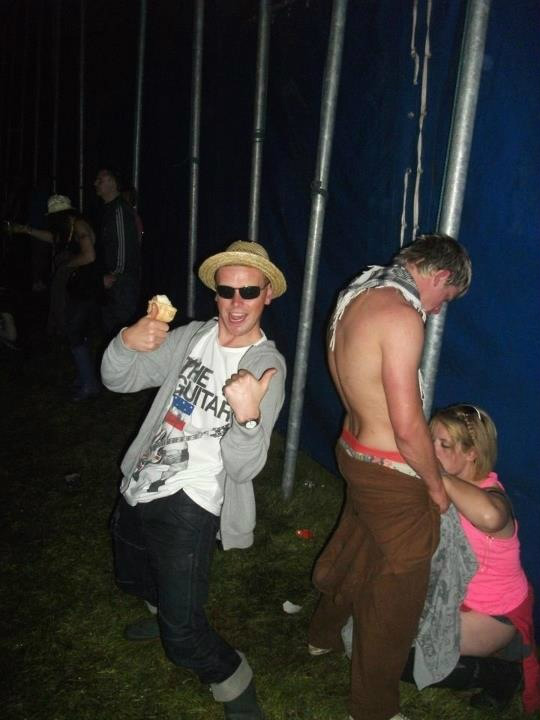 This dude's just going straight in for the kill by the looks of it. No fucking around. Knickers off, wellies on, dick out and straight in. The only concerning thing is that there is a chance this girl is passed out, which isn't cool, but then again there's a chance they could both be passed out, which would be pretty funny.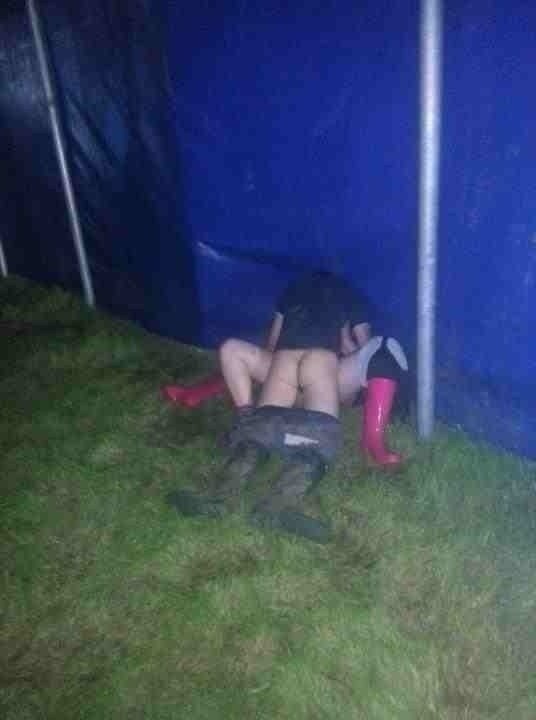 Finally here's a photo that was taken by a good friend of ours at a gig earlier in the year. The sheer amount of people who have managed to photo bomb it while this poor chump looses his finger in some local slag is pretty impressive. I can't work out if it's taken with an immense flash or if it's the end of the gig and the lights have come up? Either way, great shot.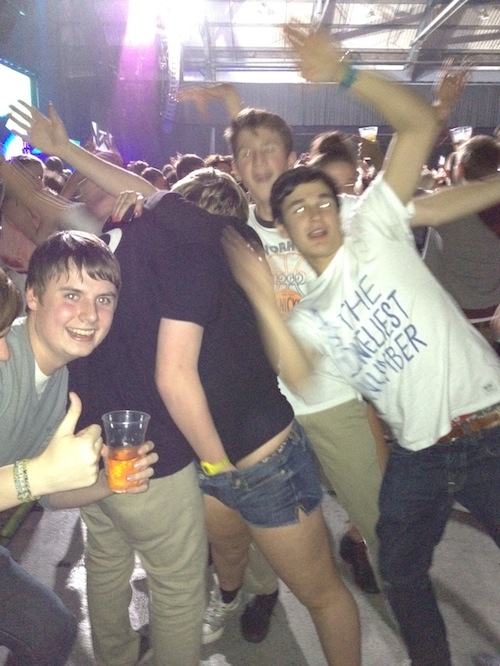 And for good measure, here's a dude in a wheelchair doing some crowed surfing at a Swedish House Mafia gig: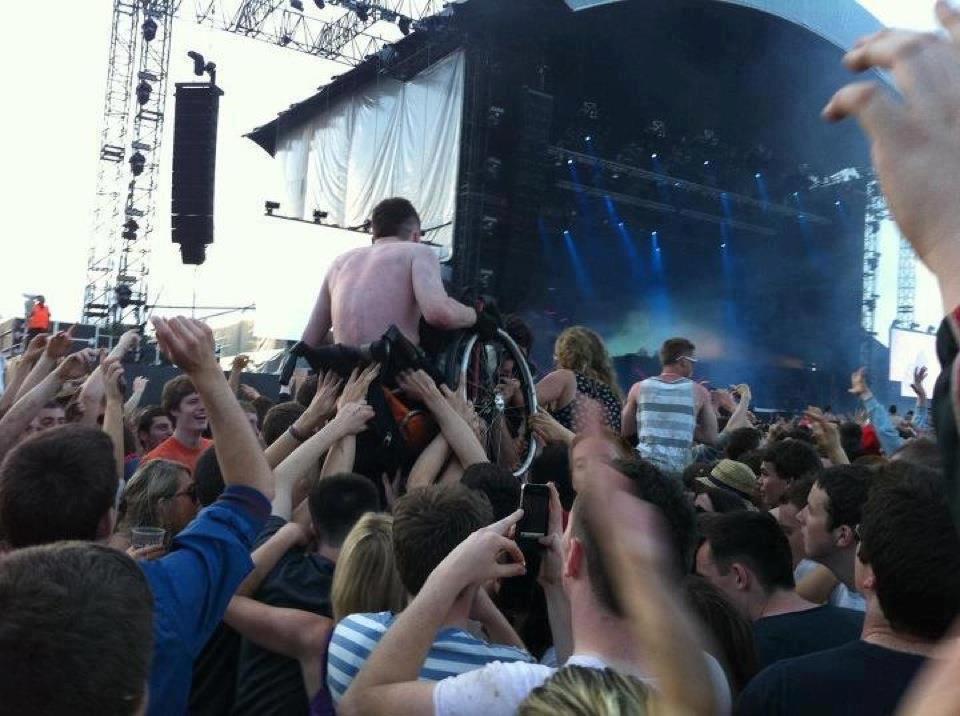 (Got more? Send em to info@sickchirpse.com)