Mia Khalifa is a world-renowned porn star, famous for becoming the number one searched for person on Pornhub.
Featured Image VIA 
However, her fame generated a lot of criticism from the Middle East, who claimed that she was a disgrace to her home country Lebanon. Now Mia has revealed just how far this criticism went, to the point where she was threatened by ISIS. She said:
I think that starting out with ISIS threatening to behead me really set the standard.

I'm like, you cannot hurt me. I have ISIS threaten me. You are not scaring me.

They photoshopped a picture of me being beheaded and threatened that that would happen to me.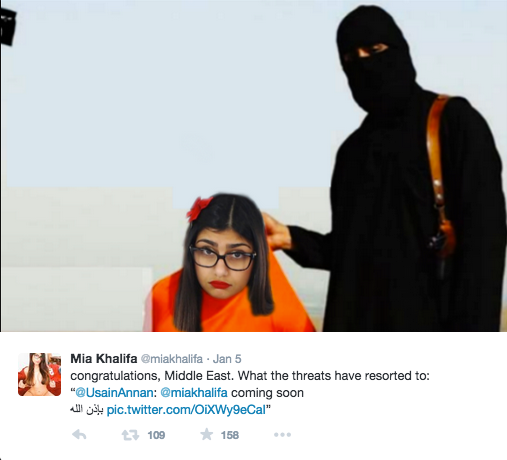 Although this might be an empty threat, you can't deny that receiving a photo like that would be deeply unsettling. Mia admitted that it did scare her at the time, but she is determined not to let it ruin her life:
It does, but I try not to show it, because you can't show weakness.

That's exactly what they're looking for. I really try and just make it look like it rolls off, but I'll admit, it gets to you after a while.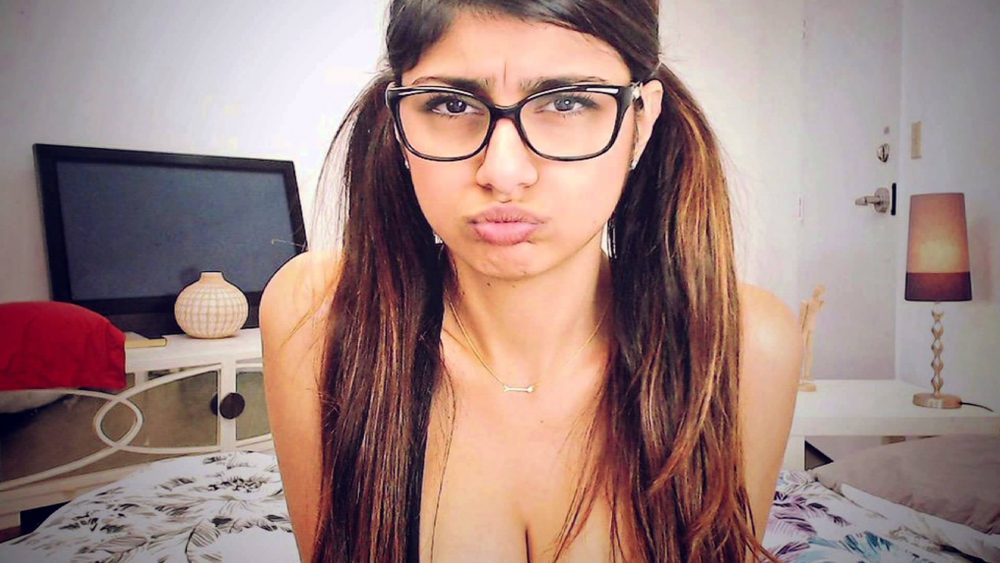 I'm not surprised. As said, no one wants to receive a message like that. Hopefully now that she's given up the porn game and is turning to chef work instead ISIS will back off.