Whilst Hollywood tell reels from numerous allegations of sexual misconduct, the trend of women taking a stand and revealing the incidents that have happened on pubic forums to them has subsequently moved over to the music industry.
Featured Image VIA
Over the weekend the most high profile allegation concerned frontman of US top charting band Brand New Jesse Lacey, who was accused of soliciting nudes from a 15 year old girl but now the guitarist of up and coming pop punk band With Confidence has also been identified as an abuser. Luke Thomas – who goes by the stage name Luke Rockets – was messaging a 14 year old girl when he was 22 asking her about foot fetishes and anal sex, amongst a whole load of other deeply inappropriate comments.
There isn't really any arguing with it either as the girl accusing him of this literally posted the entire conversation that the two of them shared on Facebook Messenger on it, unless perhaps she doctored the pictures to show that they were from him. Not really sure why she would waste her time doing that though:
Yeah, pretty detailed there right, surely there's no arguing wit that right? Since the time of this posting, With Confidence have been kicked off their current US tour with Knuckle Puck – of which they had six dates left – and it seems like Luke has been kicked out of the band as well.
He also replied to the unnamed girl on Facebook messenger too saying the following: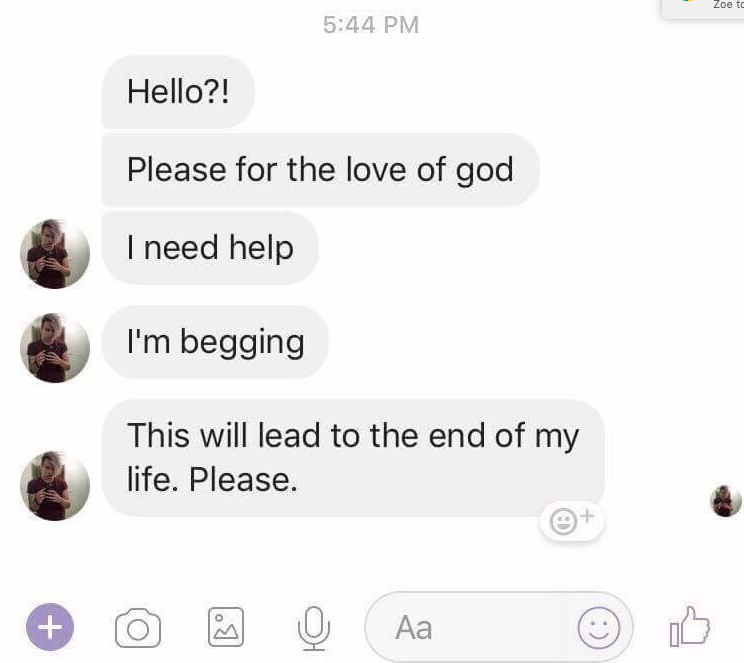 Yeah I mean, it probably will/already has, but I don't really think you can feel too sorry for him when he's messaging underage girls about having anal sex with them and stuff, do you? That's just wrong on a pretty basic level that it really is concerning so that so many people in power don't seem to be abel to distinguish. Fairly certain this won't be the last of these stories to emerge either unfortunately.
For more of the recent Hollywood scandals, check out this list. So many.