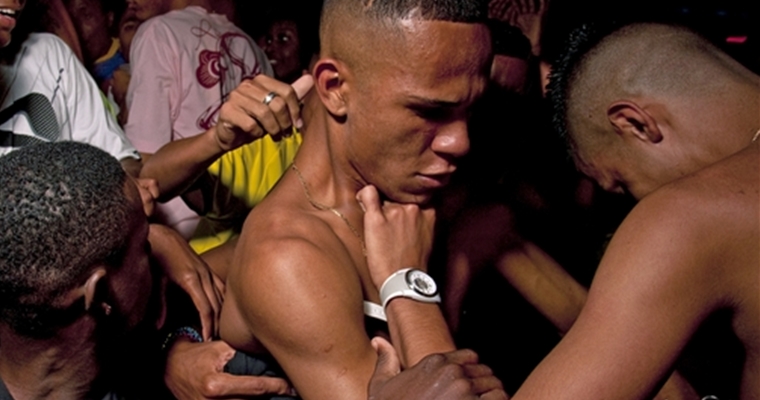 I popped up an article on mosh pits the other day and in the comments underneath I got an insightful infobomb about Brazilian Baile-Funk clubs in Rio, Brazil, which literally kicked the crap out of any mosh pit I've ever encountered. In a mosh pit, if you fall over or get injured everyone rallies around you and gets you out, you're all still pals at the end. Not in these Brazilian Baile-Funk events they don't though. If you go down they will kick your fucking head in and quite possibly kill you to death. And no one likes being killed to death do they? Here's a quote from a forum I found:
"His body was covered in blood, urine and feces. Someone had stamped a footprint onto his face leaving him disfigured, swollen almost beyond recognition. Then she saw his right eye, or what remained of it, hanging from its socket. In spite of his injuries, Eva recognized her 15-year-old son immediately. And so she asked: "Are you alive?" Julio Miranda Cavalcante nodded a reply, his last response to any question….."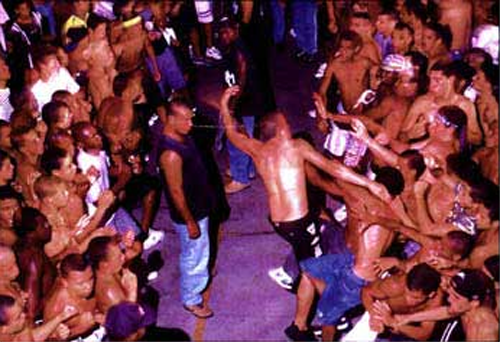 The slums – or favelas – of Rio are dodgier than the love child of Toxteth and Mosside. There are lashings of poverty and no hope of escape for the down trodden. And as is often the case with us humans, no hope = no peace. Rival gangs pour in to these Baile-Funk nights, Team A on one side and Team B on the other. The DJs play a type of music that they call carioca or funk, but it's not like any funk you would have heard before, it's an 80′s/90′s electro, retro, made in a bedroom, repetitious, frenzy inducing kind of a thing. Kinda like this trap shit. The music has to be made in their bedrooms because, even though the music is popular to the under class, technically it's illegal because it incites crime and violence. So even the recording artists could be jailed if they were caught. The DJs control the rage levels of the crowd to a certain extent, and often play pre-recorded gang chants through the PA, just to get them double riled up.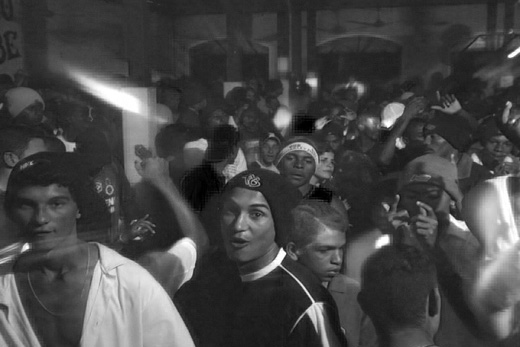 The two teams leave a "corridor of death" between them and basically take pot shots at each other. If you get grabbed and taken in to the opposition's side you are in deep doo doos and you're lucky if you escape at all. They aren't allowed weapons, that's pretty much the only rule. There are security dude that patrol the corridor and if things are getting out of hand, or if the bouncers see something they don't like, you can expect to be bull whipped and hit with sticks. And if you retaliate it's well known that you'll be taken outside and murdered there and then. Opposing teams refer to each other, amusingly, as "Germans", probably a reference to US WWII movies.
The number of guys and gals smashed to bits permanently can only be estimated, but over the decades, numbers are probably in their thousands. But no one knows and no one cares. They're poor kids killing poor kids so no one gives a frig, as per usual.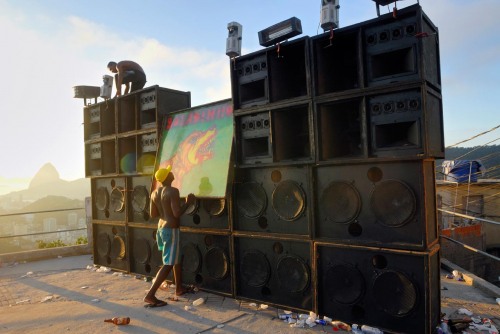 These gangs of funkeiros have been doing this for years, and tens of thousands of hopeless kids were rocking up at them every weekend. But because they were taking place in the slums the police couldn't or wouldn't stop them. They didn't have the man power or the balls to get stuck in. Fair enough. Also, of course, there is rife drug thuggery down there and a high chance that the feds were bribed off the scent too.
The Baile-Funk clubs only really became noticed as a problem for the upper classes in '93 when one of the battles spewed out on to a beach in a classy part of town, it's profile was consequently raised and the clubs were sent even deeper underground. Now they are often set up in residential areas where babies and oldies live. But who's going to complain to a one thousand strong gang of violent, drug fueled little bleeders? Not I.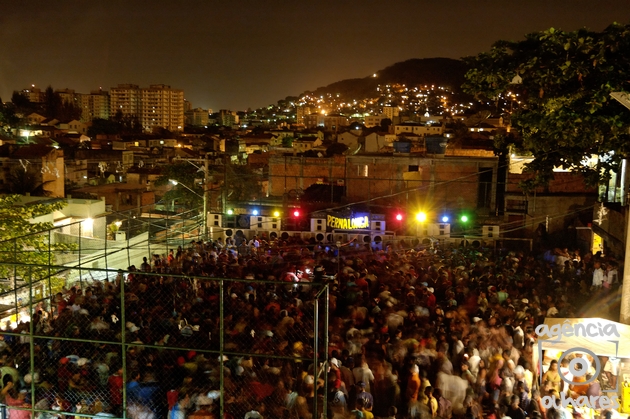 This is the clearest (and shortest) footage I could find of some action, it shows you why you don't fuck with the security, it looks like one guy has a nun-chuck or some shizzle? And wait to the end to see one of the funkeiro's new facial trophies:

Here's a comp of some footage, obviously it's low quality as you would be a fool to take an iPhone somewhere like that, even if you could afford one. There's loads of videos out there on the old tube, all grainy and pixely, but I think I'm glad the pictures aren't to clear to be honest, gives you an idea of the funk and the fights anyway:
So yeah. Mosh pits are lame.
@timboynewtron