A teenager has said she was left housebound after suffering from a seriously bad experience with fake tan.
Images VIA
18-year-old Alicia Bettsworth applied three layers of fake tan, which is already excessive in itself. She then made the mistake of falling asleep, and when she woke she said she felt like she'd bathed in chocolate spread.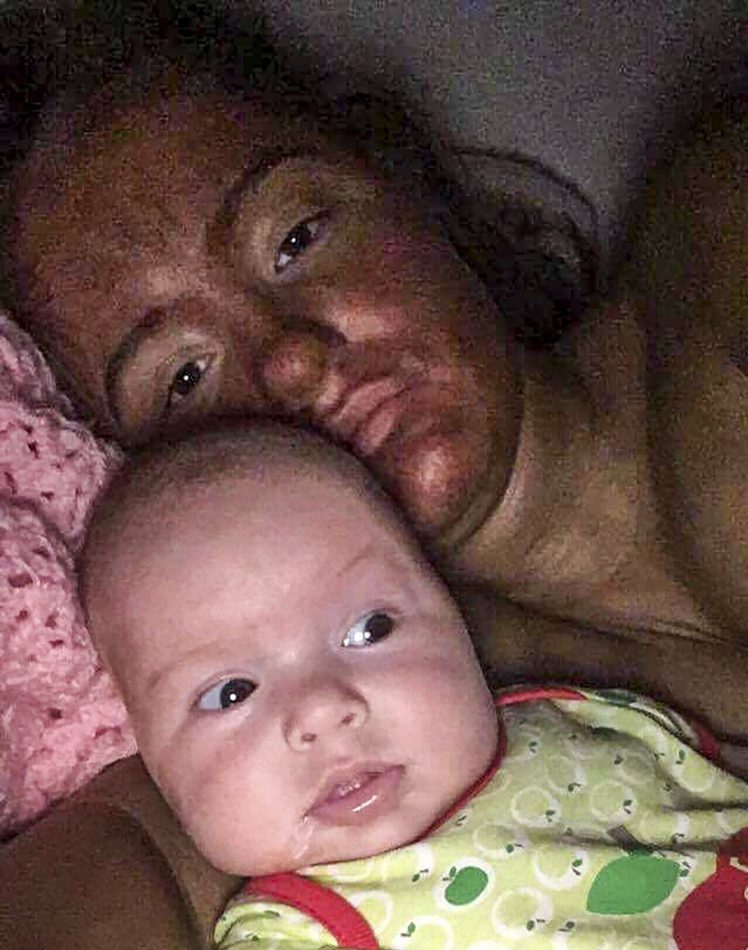 It was only the next morning that she realised how bad she looked – her 14 week old daughter was so horrified by her mum's new look that she burst into tears. Alicia said:
When I woke up the next day and saw what colour I was I thought "what the hell have I done?"

Once I got over the shock I started laughing and thought it was hilarious. I looked like I'd bathed in Nutella.

It's such a 'me' thing to do – I didn't mean to fall asleep. I jumped in the shower and tried getting it off using body scrub but it wouldn't budge.

Everyone who's seen it thinking I'm sitting on the sofa but I'm in bed – people think I'm a brown leather sofa.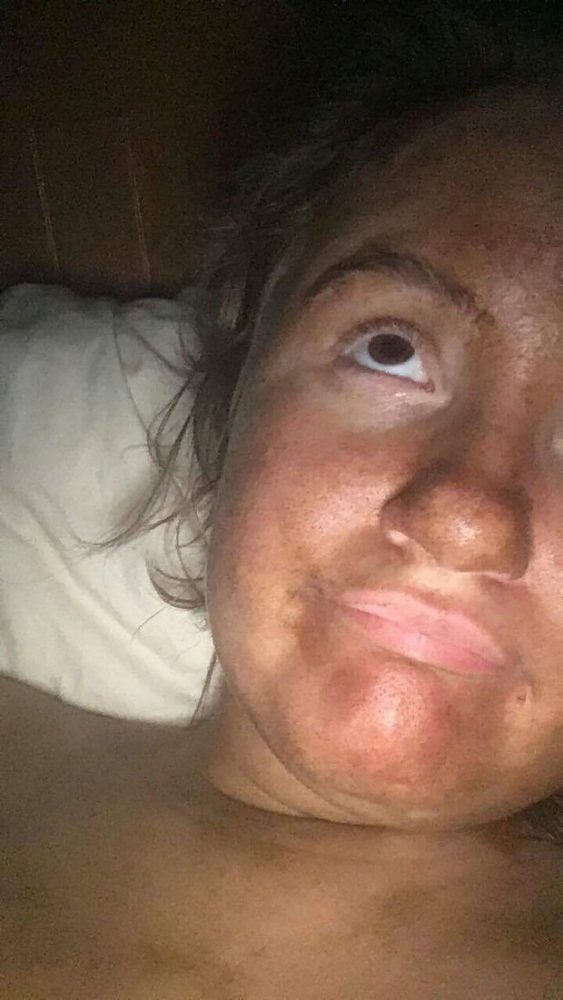 My little girl looked a bit confused at first and then she burst into tears – she was probably a bit scared. Once she realised it was me she stopped crying and started laughing.

My friends were ringing me in tears laughing – especially after an incident the week before where I left wax on too long and burned my girl bits really badly.

They were all calling me a kebab after that incident. I was living with my aunt at the time and she was wetting herself too.

I just stayed indoors and hid from the world. I tried to get it off in the shower it wouldn't go any lighter.

It was only a week later that I got a really nice tan from it, but in the meantime I just didn't go out.

I had to cancel going out for lunch with my friends and couldn't go to the baby group I usually go to with Dolly as I couldn't face meeting the other mums.

It hasn't put me off fake tanning in the future, it was completely my fault. I'd seen people get really good results with it which I eventually got – just a week later.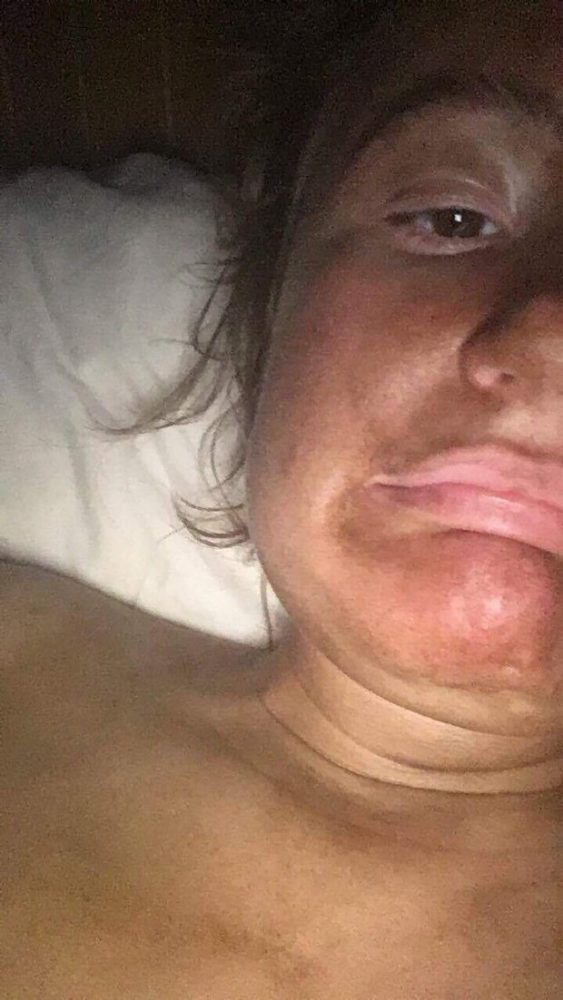 Well at least she's learned her lesson. Although really she should just avoid fake tan altogether. The moral of the story is fake tan sucks. Oh yeah, and don't do sunbeds either – or else you'll end up like this woman.