Smackhead art is a niche market that could do with some celebrity involvement, and so who better to be a face for it than Libertines legend Pete Doherty?
Featured Image VIA
A self-portrait Pete drew of himself and supermodel ex-girlfriend Kate Moss back in 2005 using his own blood is now on sale for £5,000, having been gifted to the current owner in 2007 when Pete & Kate split up.
The 20 x 24 inch portrait is being sold by its owner through auctioneer Sworders of Stansted Mountfitchet in Essex.
It was drawn using the unique combo of crayon & Pete's blood – it's a masterpiece, I'm sure you'll agree: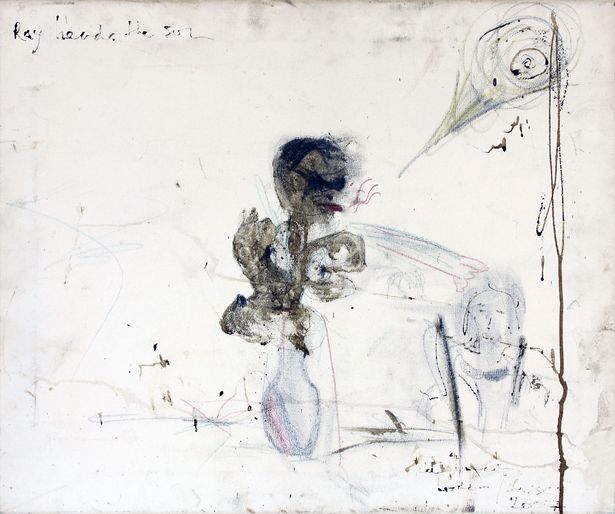 I guess you could call that abstract although you can sorta make out Kate's head on the ride side of the canvas and I guess that's Pete rising out of the vase on the left?
Close by there is an inscription which reads: "Ray Heads the son." Um, deep.
Pete actually sold a selection of his previous blood works back in 2012, having said of his macabre hobby:
Blood plays the starring role in my work – sweat and tears are often waiting in the wings.
Mark Wilkinson, specialist at Sworders auctioneers, says:
At the time it was painted, Pete Doherty and Kate Moss were the ultimate tabloid newspaper fodder – she the super model, he the bad boy rock star.

There was a lot of interest in Doherty's art at the time both because of who he was and his macabre choice of medium.

We expect plenty of interest when it comes for sale.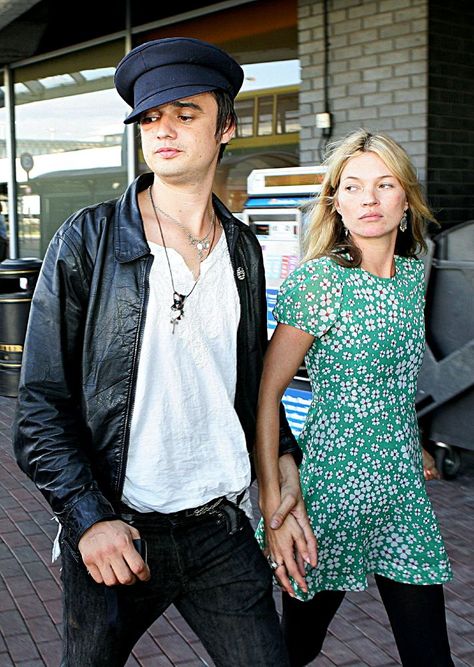 The painting goes on sale February 11th – if you've got at least 5 grand spare why not buy it for your partner in time for Valentine's Day? Doesn't get more romantic than that.
If that's too steep, maybe you can opt for this woman's period blood art collection instead. Think she's easily out-grossed Pete there.