Model Joanna Krupa is known for her shock tactics, particular with regards to her activism work for People for the Ethical Treatment of Animals (PETA). However, I don't think her Instagram followers were quite expecting the video she posted over the weekend.
Featured Image VIA
The 37-year-old decided to put out a video of herself completely naked and standing on a balcony. She wrote the comment:
Enjoying the view during my Cover shoot w @alessandrafioriniphotography and @nadjaatwal w @tonyyateshairface.
The internet being the internet, the replies were mixed, with many questioning whether she was shooting for porn – you never know.
This isn't the first time Krupa has modelled in such a way. Earlier this year she posed naked with what appeared to be a bruised and beaten lamb for PETA, with the statement 'Wool: The Naked Truth. There's Nothing Warm and Cuddly About Wool.'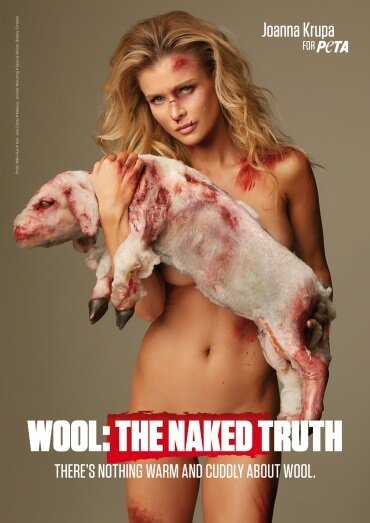 Fair play – at least she's not afraid to stand up for what she believes in. It's particularly admirable since vegans are probably one of the most hated groups of people in the modern world. It would help if they didn't do things like this though.