Logan Paul and KSI's boxing match is either the biggest joke in history or one of the most genius moneymaking schemes of all time – and probably both to be honest – but Logan Paul is now trying to argue that he didn't actually make any money off it.
Images VIA
It's originally been quoted that the pair earned something in the realm of $40 – $75 million each for their six three minute rounds at Manchester Evening News Arena a couple of weeks ago but Logan Paul reckons that he didn't even make a profit from it. Here's what he had to say
I have read articles that have said KSI and I have walked away with $30 to $40 million (£23m – £31m) each.


I cannot stress how false that is, and how each one of the fighters involved was absolutely not doing it for the money.

Between all of the expenses, I'm not 100 percent sure that I came out positive on this event.

That means I'm not sure if I made money on the event.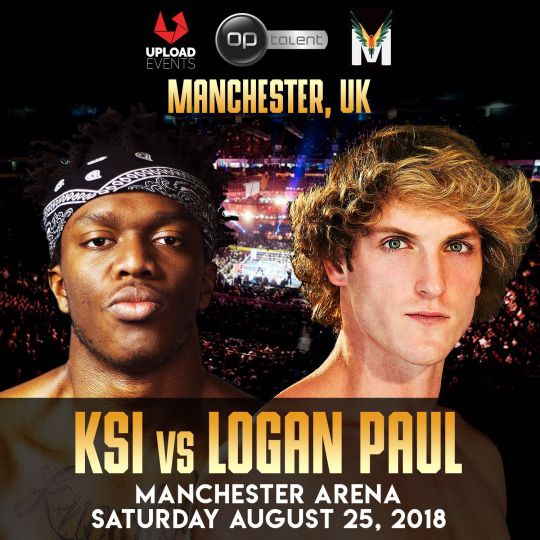 Think about it, this isn't an official boxing league – the pay per view, unlike boxing pay per view events and UFC pay per view events, was not $100 (£77). It was $10 (£8).

There was no official major big sponsor, no Al Haymon cheques coming in. This is a couple of YouTubers doing this for your entertainment who are, yes, trying to make money but I think we severely miscalculated the expenses.

Thirty percent of the revenue goes to YouTube, then I split the remainder with team KSI, then I split that with Jake Paul [Logan's younger brother and fellow YouTuber].

Then out of that another 30 percent goes to managers, lawyers, agents, everyone involved from my team. We paid for venues, our full-time boxing coach.

We flew like 30 to 40 people out to Manchester and provided them with lodging for like two weeks – I could go on and on and on.
Please do Logan because I'm not buying it at all – why would you even do this if you weren't gonna make at least a little bit of money? Because you want to be a professional boxer? I don't think that adds up or makes any sense, sorry.
This viewpoint is compounded even further when you consider KSI said 'it's not $40 million, but it is a high amount'. Stop trying to act all humble Logan – it doesn't suit you.
For more Logan Paul, check out when he almost died recently. Pretty close.