Fried chicken is fast becoming the UK's most popular fast food option, with KFC and any number of Kansas Fried Chicken-style Colonel Sanders rip-offs popping up all over the place.
Featured Image VIA 
It stands to reason therefore that with so much fried chicken on offer, a few inventive food lovers out there were going to get creative.
The KFC Family Feast Challenge is the result. It's a fast food eating challenge unlike any other we've previously seen and one that could arguably put you off fried chicken for life.
The rules are simple enough: competitors must consume an entire £13 KFC Family Feast Bucket, sides and all. And they must do so in the space of just one hour.
Now, that might sound like a manageable amount of food, but let's just break down all that it entails, in case anyone is unclear on the fact that it's a shed load of food.
There's the 10 pieces of original recipe KFC fried chicken for starters, along with four portions of fries, a 1.5 litre bottle of soft drink and your choice of two sides (gravy, coleslaw, sweetcorn or beans.)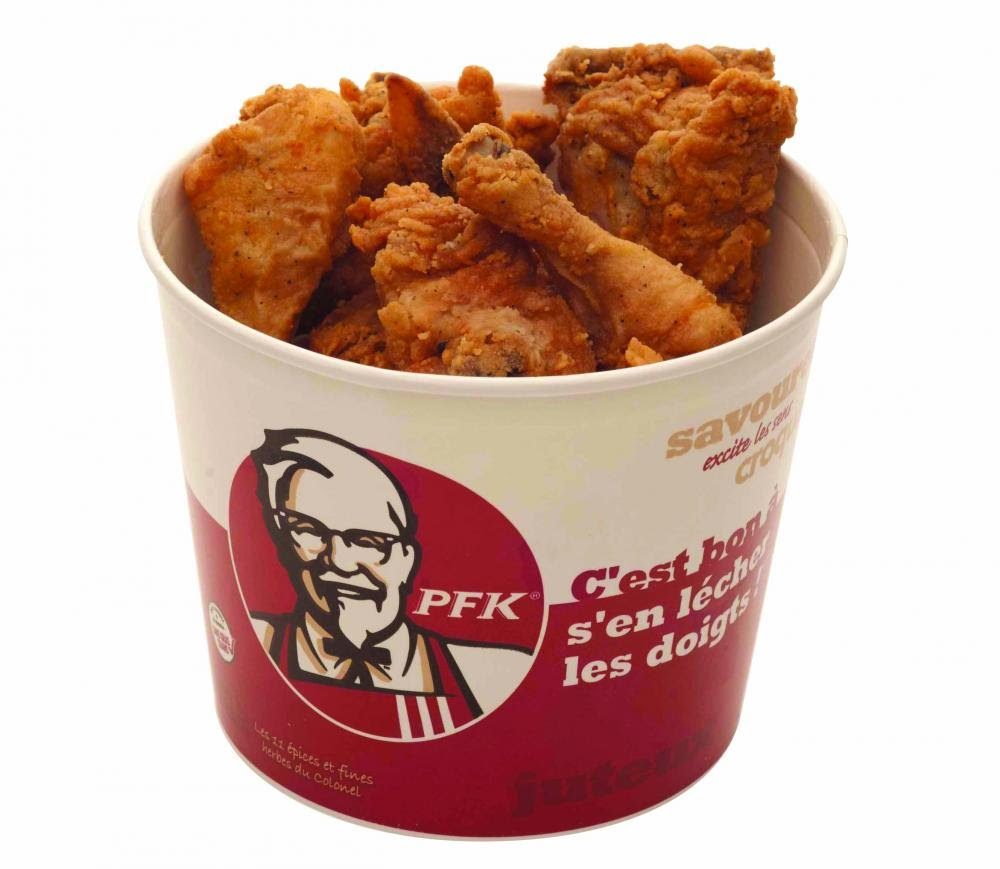 Now, to some people out there, that probably seems like an impossible amount of fried chicken to consume, but someone out there has done it and has lived to tell the tale.
An anonymous HotUKDeals former poster revealed he witnessed a co-worker eat the lot, save for a couple of small spoons of coleslaw, though we'll let him off that.
His account of the feat is astonishing, to say the least:
I've never seen anything like it. He's not even fat and he goes the gym regularly. We all had bets on whether he'd manage it beforehand and I have to say I certainly had my doubts but he managed to prove me wrong!
There was one small drawback to completing the challenge for this KFC king though, according to the anonymous source:
He now says he's suddenly become slightly fed up with the taste of Kentucky Fried Chicken and for some unknown reason won't be visiting there again in the near future.
There's no cash prize in place yet, but there are no doubt guys the world over who would only be too happy to fork out a couple of quid to see their mate in fried chicken agony.
For more insane food challenges, check out the McDonald's challenge. It's impossible to complete, apparently.