Whilst many of us might watch a porn movie and say something along the lines of 'man, I wish that girl was MY girlfriend', the reality of the situation is that very few of us would be able to deal with the fact that our partner was out there having sex with other people for money every day of their lives.
Images VIA
Not so 32 year old Mike Adkins though, who is happy to talk about his relationship with popular 30 year old adult film star Allie Haze. Here's what Mike had to say: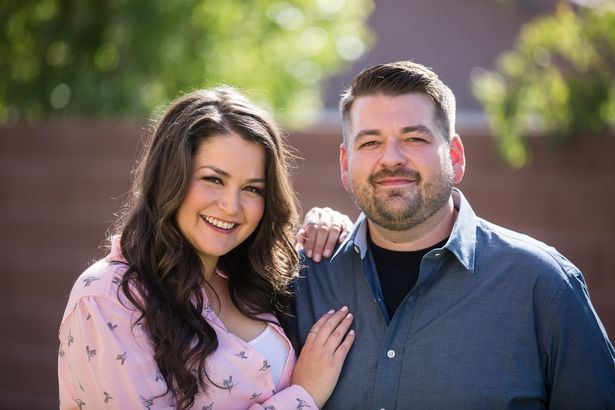 I didn't feel intimidated having sex with a porn star.

I really didn't look at it that way. I just look at her as a person. But yeah, she is definitely the more adventurous of partners I've ever had.

It doesn't bother me that she's with other men as far as work. If it was something where she was just like, "I'm going out Friday night, going to hook up with some people, that would 100% bother me.

There are times that she has been offered to do certain movies or whatever and I am just not very comfortable.

I mean, yeah, it's a different job than being a receptionist or something, but at the end of the day you can't base a relationship around each other's career.

I didn't know what she did when I met her but when I found out it was pretty cool.

I don't watch her videos. Nothing against them I've just got her right beside me so I don't feel the need to.

I love Allie very much, to the moon and back.
Hmmm. Although that was mostly positive you've really gotta wonder about the part where he says 'I am just not very comfortable' – kinda glosses over it really quickly doesn't he? Still, it seems like he's happy with her at the moment and they've been going out for a long time so that's cool. If they ever break up you can bet that he's going to be right on her videos in a minute, am I right?
Allie seems very happy with Mike too as well which is supremely positive in the context of their relationship as well too, saying the following: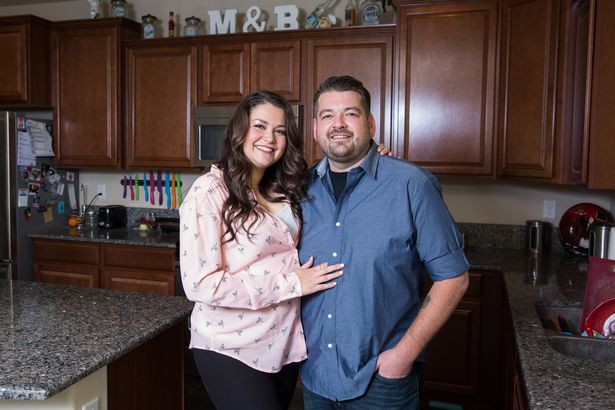 Yeah when we first got together he didn't really realise – like knowing I'm an adult film star is one thing, and then knowing how popular I am and how active I am – he didn't know a lot of that.

I'm sure people look at us and assume we have giant orgies in our bedroom. I mean our sex life is good, otherwise I still wouldn't be here.

Definitely before I leave, Mike is always like, 'What are you working on today?' and I'm like,'Oh, boy-girl, girl-girl'.

When I come home from work, we don't necessarily talk about the day.

But it depends too, like as a woman and as a spouse, I know what would turn him on.

So yeah, maybe I come home and tell him stories to my advantage to get some, sometimes. Depends on what the scene is.

I know what he likes to hear about. Maybe he gets annoyed with the fact that I want to have sex all the time but other than that, I think we're pretty good.

As far as other guys that I've dated in the past, I've had an interesting run of men to say the least.

I've always dated outside the business. I've always dated "civilians", but definitely the other ones had interesting life choices.

Mike is definitely more grounded. I love Mike so much, I can't even express how I feel about him. I am one crazy person. I am a lot to handle and I'm very grateful to have him by my side.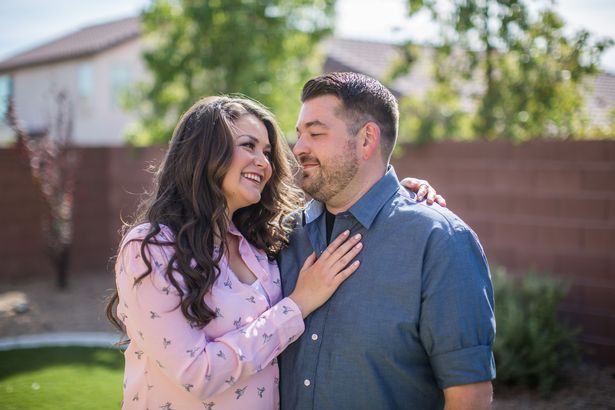 I mean it sound like they're both pretty into each other, despite their circumstances. I hope it works out for them both and wish them the best of luck.
For more porn stars, check out some of them describing their grossest on set experiences. Bet Mike doesn't want to hear about any of them.