The 'Drake curse' is the idea that any athlete that takes a picture with Drake or any team that Drake shows support for ends up with their season going downhill and in many cases suffering unbelievably unlikely defeats.
Featured Image VIA
It was a thing even before Drake started hanging out with footballers from the Premier League, Bundesliga and La Liga, having affected teams and athletes in the baseball, basketball, MMA and American football worlds: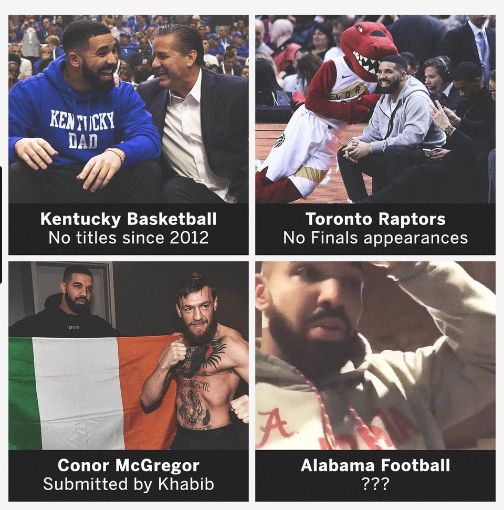 Alabama ended up losing the national championship after Drake started supporting them.
Recently, the Drake curse started poisoning the football world: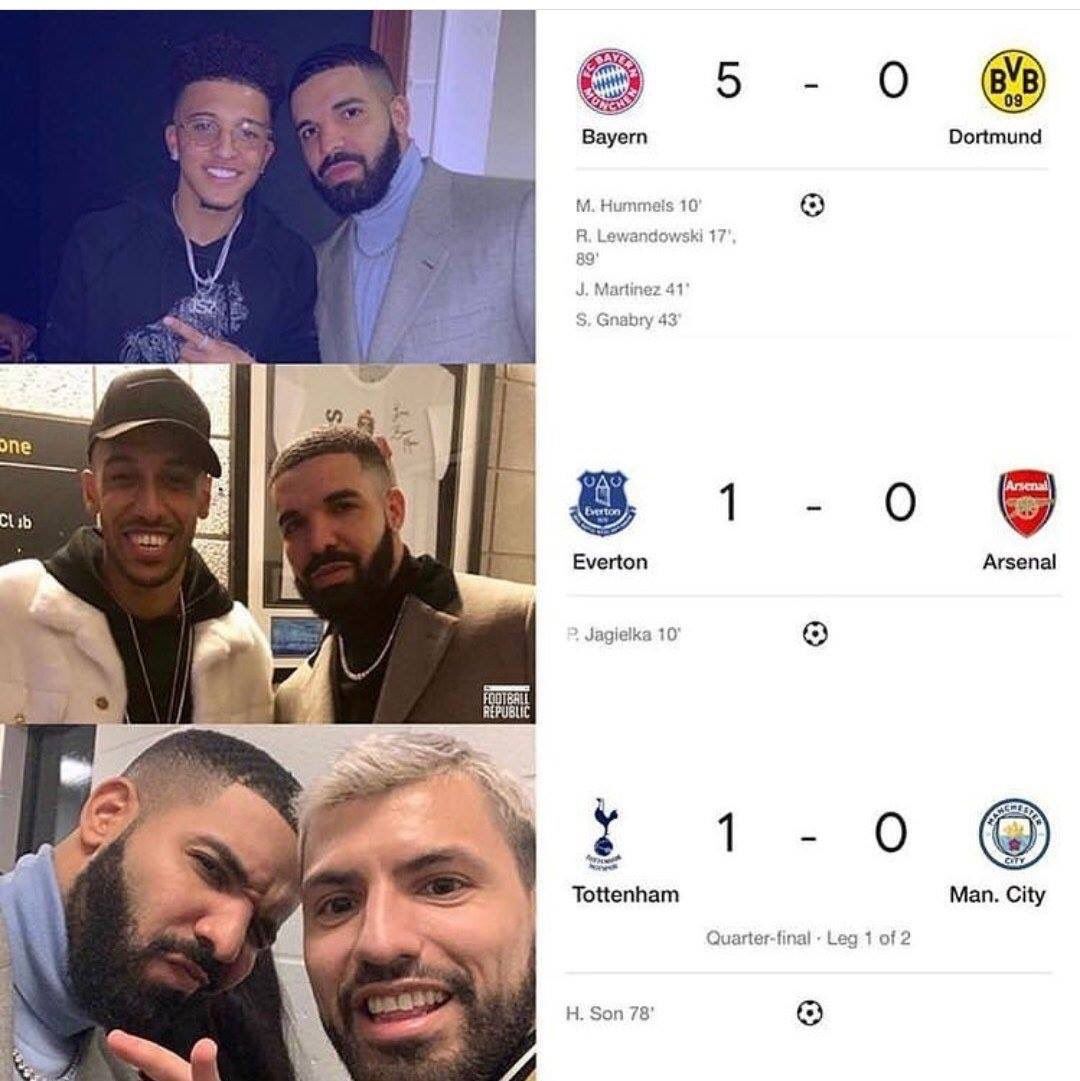 All three of these results occurred over the last couple weeks. The real madness though came when Drake took this photo with PSG defender Layvin Kurzawa:
PSG lost to Lille 5-1 last weekend. Do you know how unlikely Lille beating PSG is, let alone thrashing them 5-1? It has to be the Drake curse.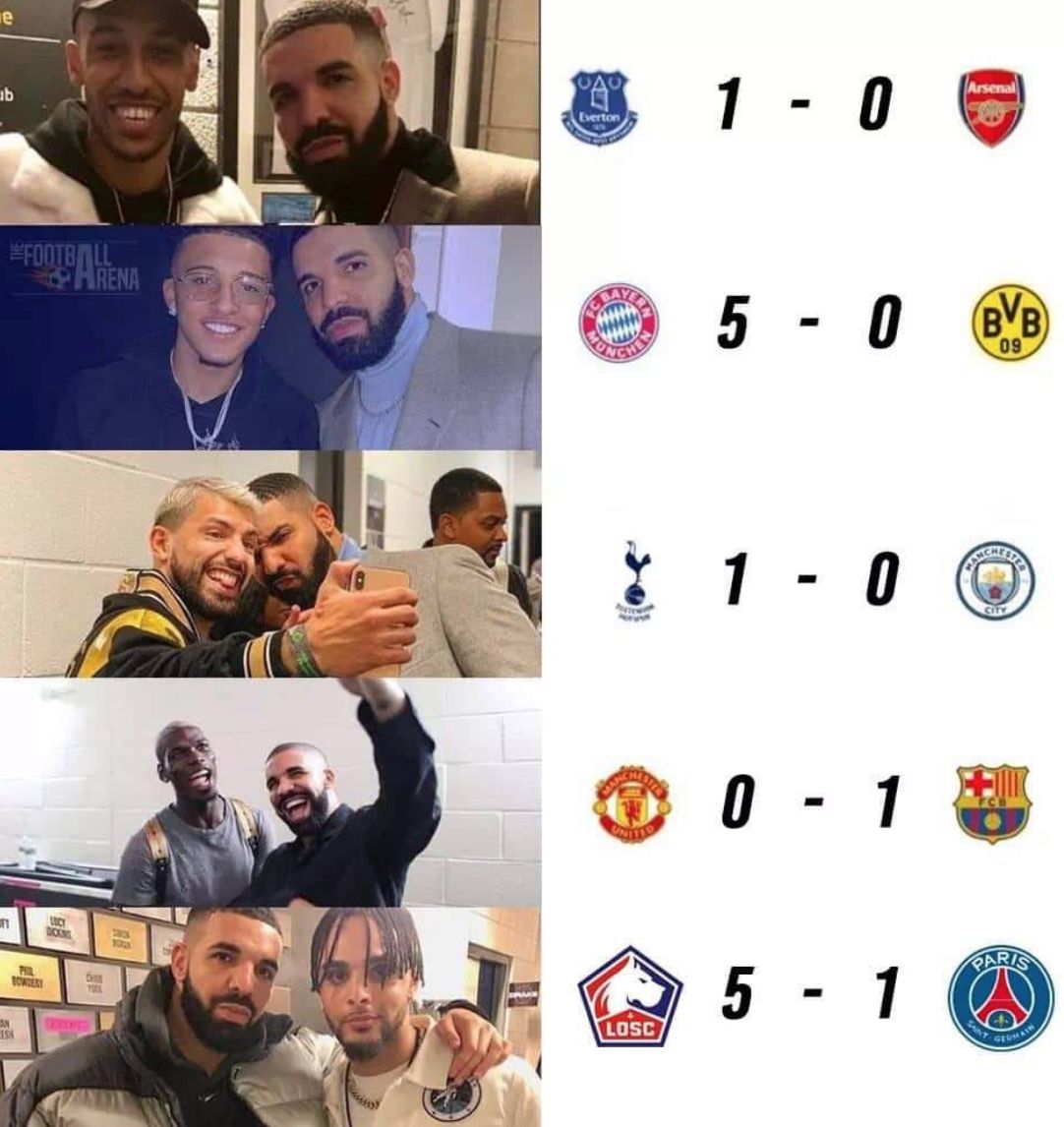 Seeing a very clear and obvious pattern, AS Roma has now banned its players from taking pictures with Drake:

Very sensible decision IMO. Especially coming to the end of the season where you need to be firing on all cylinders. Can't have some Canadian rapper who probably couldn't care less about football messing everything up for the real supporters. 
Speaking of curses, remember the time Papa Shango put a curse on the Ultimate Warrior? That turned out to be real too.