Ex-singer/sex worker Chloe Khan has been stirring up a lot of controversy in the latest round of 'Celebrity Big Brother' by getting her massive fake tits out at any opportunity.
Featured Image VIA
Now that she's up for eviction, Channel 5 has said that it worries for her safety as she has been the victim of death threats. The show's production team has even had to amp up security as she has wound up the bookie's favourite to be voted out tonight.
The threats are all said to be because of her acting like a proper sex fiend in the house with co-star Stephen Bear. Last night they got pretty close under a blanket and Bear sucked on her nipples in the middle of the living room. She also licked chocolate sauce off of his chest. Get a room guys – or at least wait until you're not on national television.
And all of this just days before she got rinsed for performing a topless pole dance for all the housemates.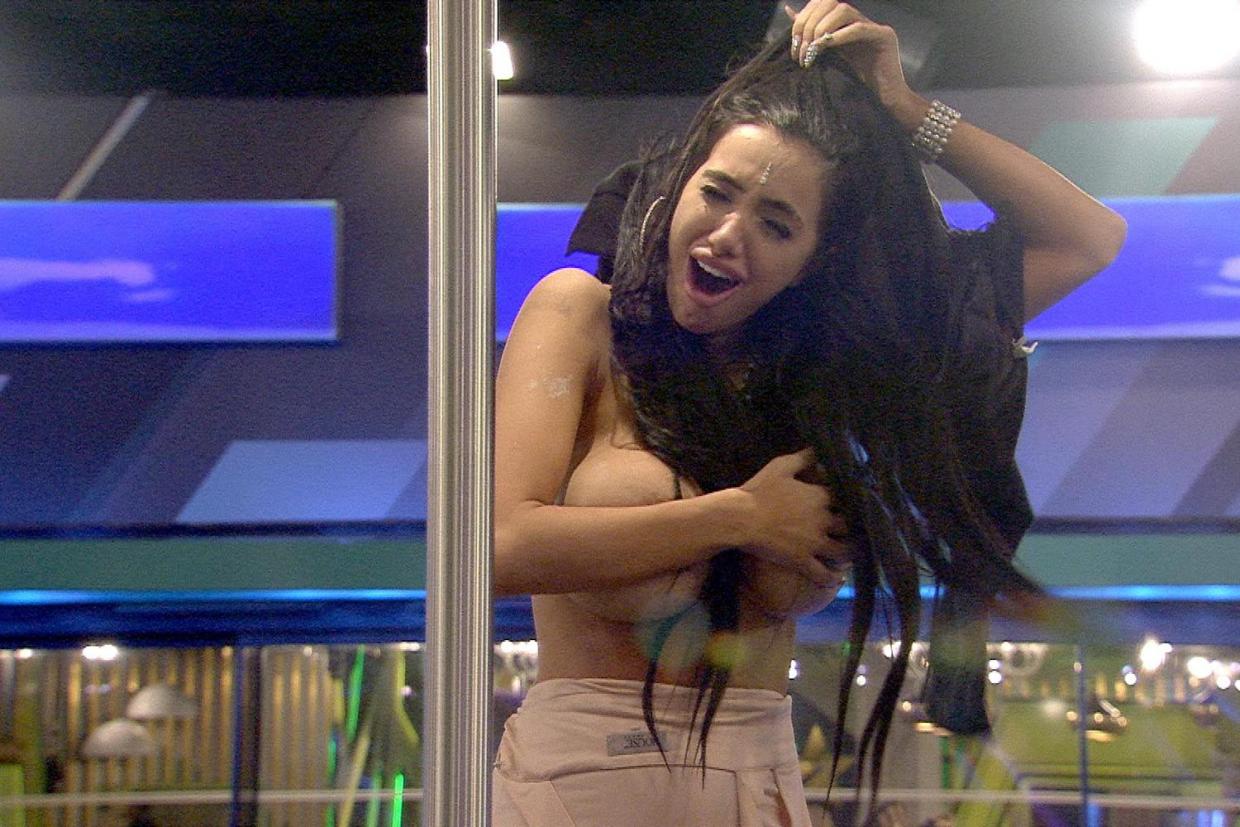 This year's Celebrity Big Brother has been going off what with all the titties flying about the place – the other night it received 54 Ofcom complaints for a similarly NSFW event. Come on guys, this is 2016 – what did you expect?