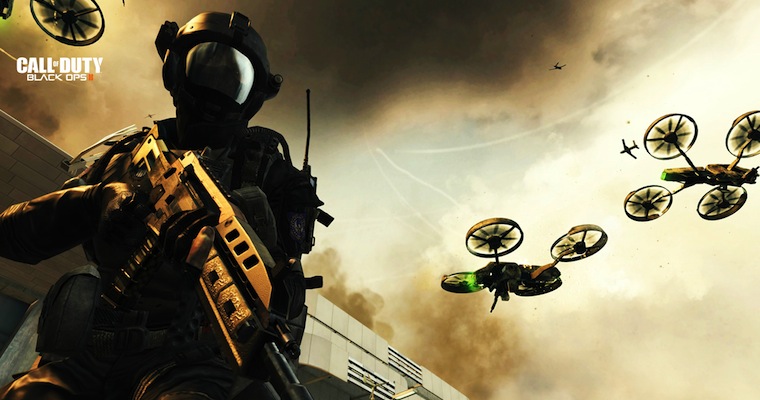 Ah great, another Call Of Duty game is being released, that's another 2 months of my life down the drain.
After losing a large amount of hours during my time at university due to getting stoned and playing Call Of Duty: Modern Warfare 1 & 2, I eventually made the grown up decision to sell my Playstation 3 and start trying to be more productive with shit that's actually useful and may help my life develop in positive ways. This happened about two years ago, the same time Sick Chirpse was born so go figure. Being PS3 free means I no longer have an urge to wake'n'bake and session computer games with my buddies for hours on end every single day. That isn't good if you've got real shit you should be getting on with, which is why I'm booking off a week long holiday from my work and girlfriend when the next Call of Duty is released. I will be re-buying a Playstation 3 and purchasing Black Ops 2 the day it is released. The ultimate plan is for GTAV, but as that's not getting released until Spring 2013 Black Ops 2 will have to do in the mean time.
☛ Read Next: Uh Oh… Did Someone Say GTAV?!
I wasn't a big fan of the last Black Ops, but I don't feel I gave the game much of a chance. I was a massive fan of Modern Warfare 1 and 2, but was put off by the arcade style play within the first Black Ops and only dabbled with the multi-player at my mate's house when we were bored of playing survival mode on Modern Warfare 3. My friends tell me different. They tell me that Black Ops was amazing and the arcade style play just makes it way more funner. We will see what my verdict is after I've dedicated a good few hours of game play time to Black Ops 2.
Now there's been a couple of trailers released for Black Ops 2, and the newest one features cameo roles from a bunch of famous people, including Robert Downey Jr. The new ad was directed by Guy Ritchie and runs the theme of using surprise elements to take out your opponents. The whole thing runs as a circle coming back to the original dude at the end, it's pretty cool and not your average 'shoot em up' TV advert. Check it and let us know what perks you hope to see in Black Ops 2 when it's released:
[yframe url='http://www.youtube.com/watch?v=4wIZp_E2CxQ']