A young lady whose lips started oozing yellow gunk after a 'botched' lip filler treatment was told to blame her penchant for giving blowjobs.
Featured Image VIA
Charlotte Neale, 26, paid £170 for the treatment at BeautyBox By Maggie in Hornchurch, Essex and was left with painful, lumpy, uneven lips.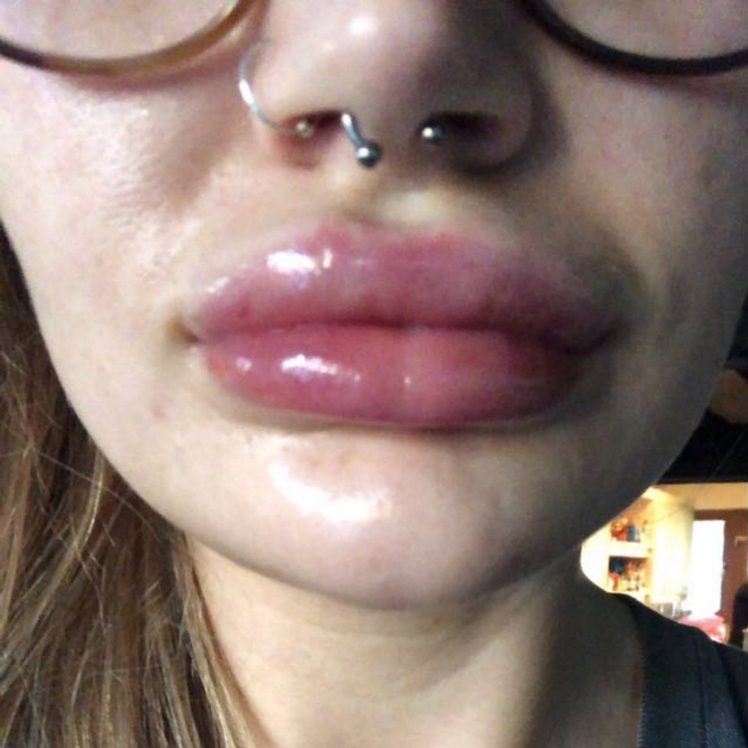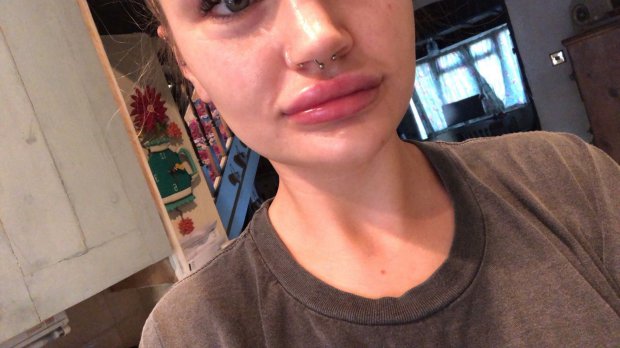 Images VIA
After complaining, BeautyBox told her to keep massaging her lips to even them out and, get this – suggested she come in for another round of fillers.
Charlotte took them up on their offer (smart) and, surprise surprise, was left looking "absolutely ridiculous".
Her own words:
I looked like a massive fish.
The fillers somehow moved from her lips towards her nose and cheeks, leaving her in so much pain she didn't leave the house or eat for days.
Charlotte shared this video of her lip filler gunk being squeezed out to warn others:
Dan Dye who runs Beauty Box By Maggie isn't having any of the criticism being directed towards his clinic: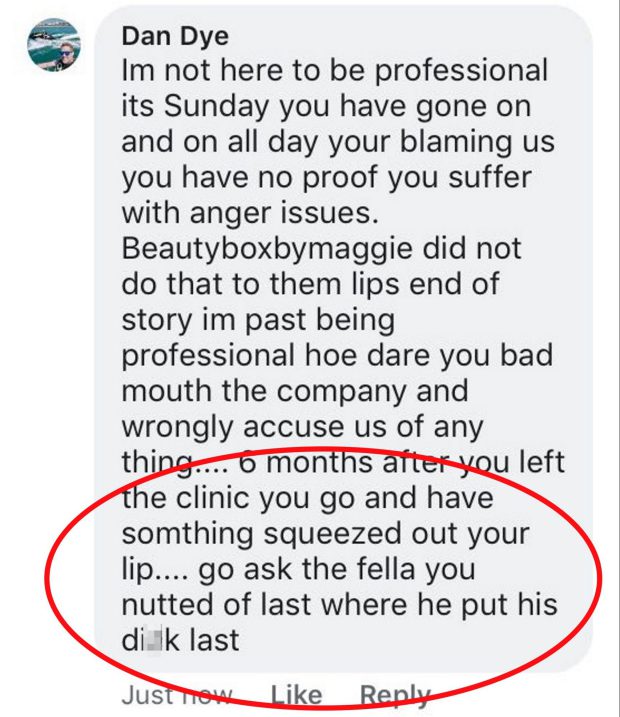 Blimey! What a ruthless zinger at the end there.
We can't say for sure whether it was a botched filler job as Charlotte says but if Dan is correct and it's down to giving too many blowjobs then maybe lip fillers need to come with the relevant warning? Can't be bobbing away like a hen pecking at bird feed if it means your lip fillers are going to explode gunk all over some dude's genitals. That's just not ideal for anyone really.
If you'd like to know how to get massive lips without paying for lip fillers, click HERE.