Australian supermodel and the world's first transgender model Andreja Pejic hit Miami beach this week for a bit of chill time by the sea.
Images VIA
But although she's normally known for her classy, high-end photoshoots, this time she was pictured wearing nothing much aside from a small pair of bikini bottoms. Not that she seemed to care.
The 25-year-old briefly attempted to protect her modesty by placing her arms across her chest, but quickly abandoned the idea and just carried on business as usual.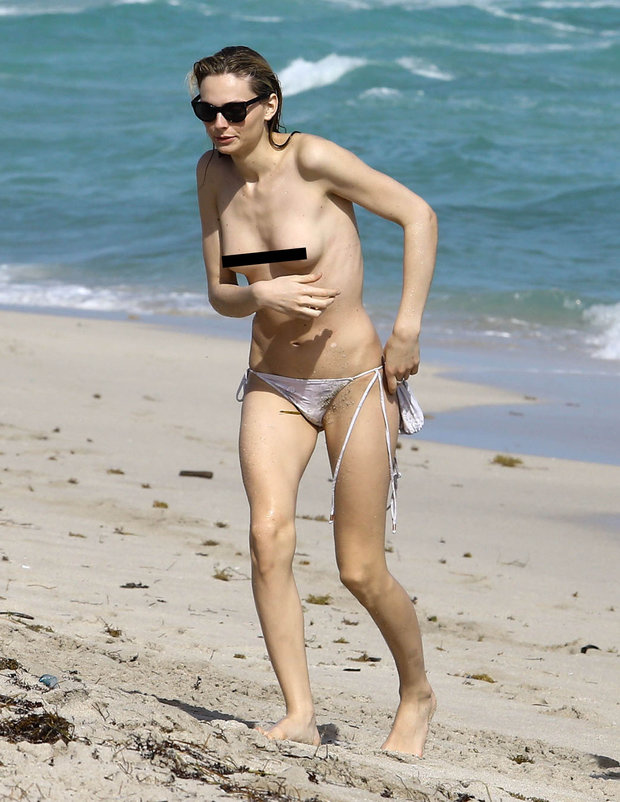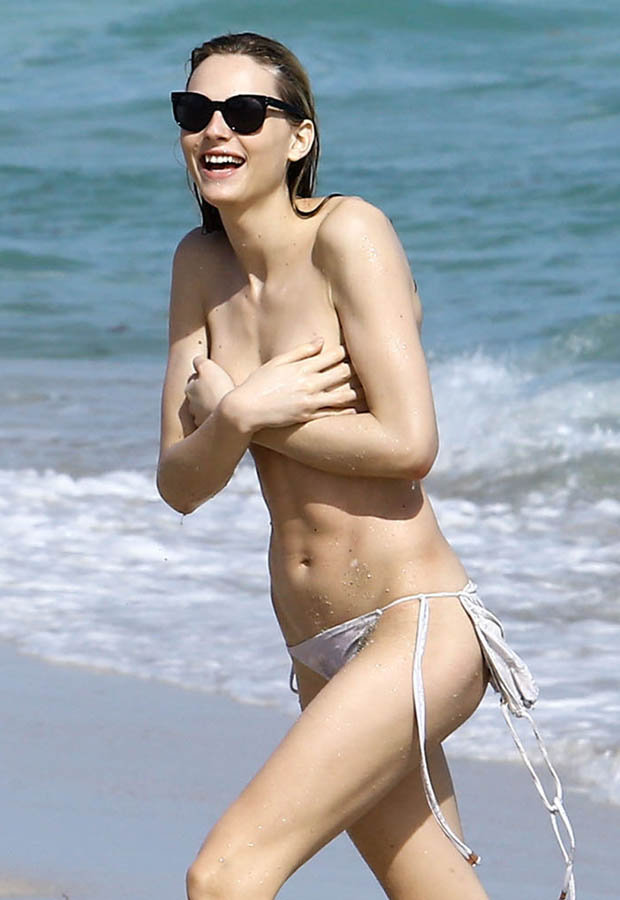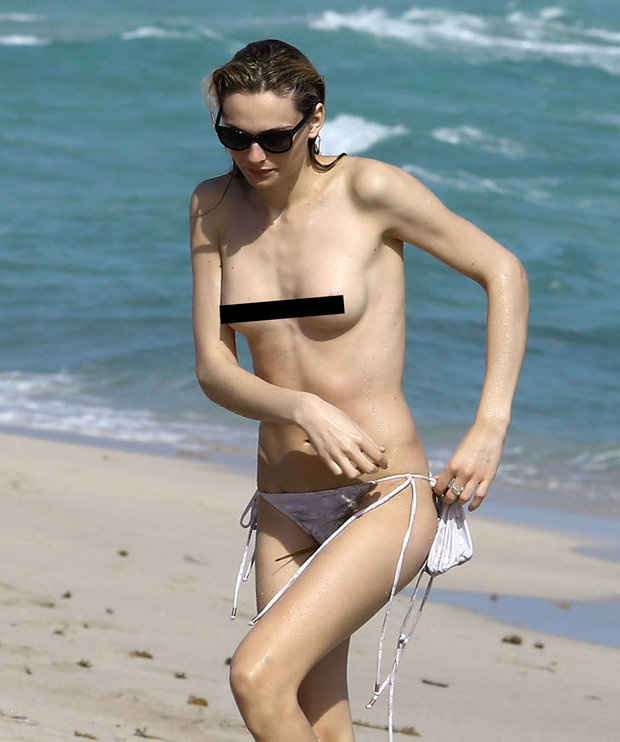 In case you didn't know, Andreja was the first transgender to grace the cover of Vogue magazine – and she was scouted while working at Maccy D's. That's quite an achievement.
Ever since emigrating to Melbourne in 1999 following the NATO bombing of Yugoslavia, she's been absolutely smashing it in the fashion world. It appears she's achieved quite a lot in life, not only for herself, but for the LGBT community too. Hats off to you Andreja.
For a slightly less classy topless snapshot, check out this recent Instagram post from Lindsay Lohan.