The Johnny Depp V The Sun defamation trial is only getting weirder and wilder as more and more private details about the relationship between estranged lovers Depp and Amber Heard are revealed, with the latest ridiculous instalment focussing on a time Depp pissed Heard's name all over the walls of their house. Rawkus.
Featured Image VIA
However, when Depp's former estate manager Ben King took the stand today, he said that he never saw any evidence of Depp leaving urine in any of the properties that he managed in London, Australia or Vancouver. Here's what The Daily Star reported on his testimony: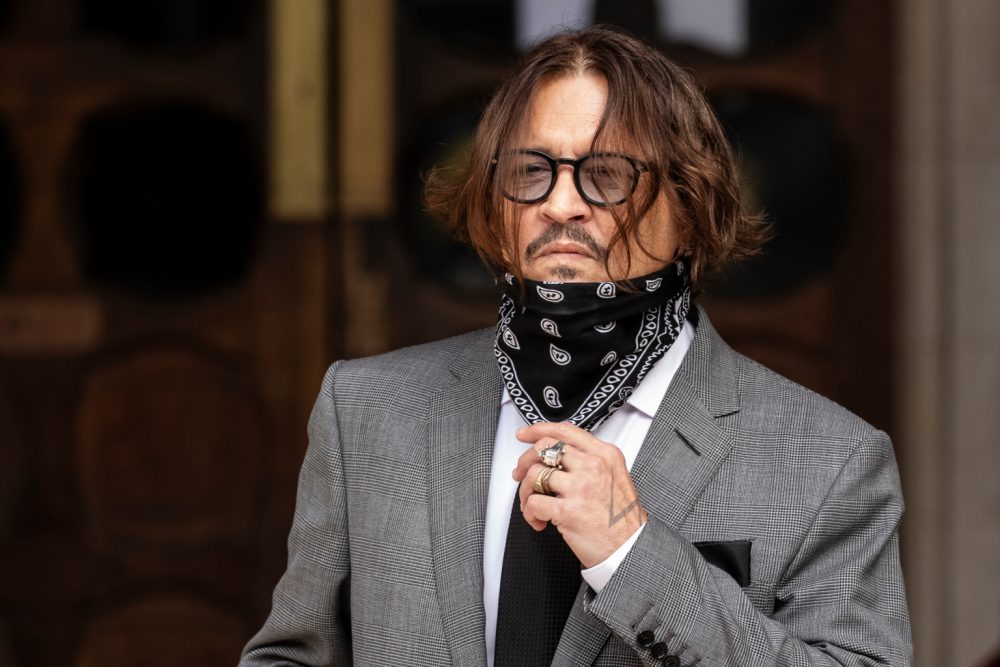 King said he did not find any trace of urine inside the house.

He also said Depp did not drink when they first met.

King said he was told the actor was teetotal at his interview for the job.

He claimed Depp smoked cannabis around the house and said he never saw any violence between the couple.

King said from what he saw Heard was the `antagoniser' in their rows.

Depp's former manager also said he who cleaned up after the pair at a fight in their Australian house.

He said: "There was blood in the bar area. There was a trail of blood up the stairs and then bloodspots in one bedroom mainly but then a couple of other rooms."
I just don't really know what to believe about this one. It seems like the pair had a torrid relationship and it's quite possible that Depp is paying everyone off to save his reputation, but it also seems that maybe Heard is a bit crazy as well? Really not sure what to make of all this to be honest and which side it's all going to come out on – I guess we'll find out when the jury give a verdict in a couple of weeks.
For more of the same, check out all the strange revelations from this trial. What the hell is wrong with these two?