NOT THE NEWS
This Woman Promises To Make All 'No' Referendum Voters Very Happy

An Italian woman named Paola Saulino is offering to give pleasure to anyone who votes "no" in an upcoming referendum.
Images VIA
The 27-year-old, who often posts nude pictures of herself online, has said that she is a huge fan of oral sex and would like to offer up her talent to anyone who ticks the "no" box in the forthcoming Italian referendum on the Constitution to reform the appointment and powers of Parliament.
I'm not sure if you remember, but Madonna offered to do the same for anyone who voted for Hillary Clinton. And yet while Madonna didn't follow through, Paola promises to stay true to her word:
I'll keep my promise.

I still have a chance to make a good 'present'.
I'm not really sure if it's the political aspect that she cares about or the sexual act itself. It's quite evident from her Instagram pictures that she just loves giving head: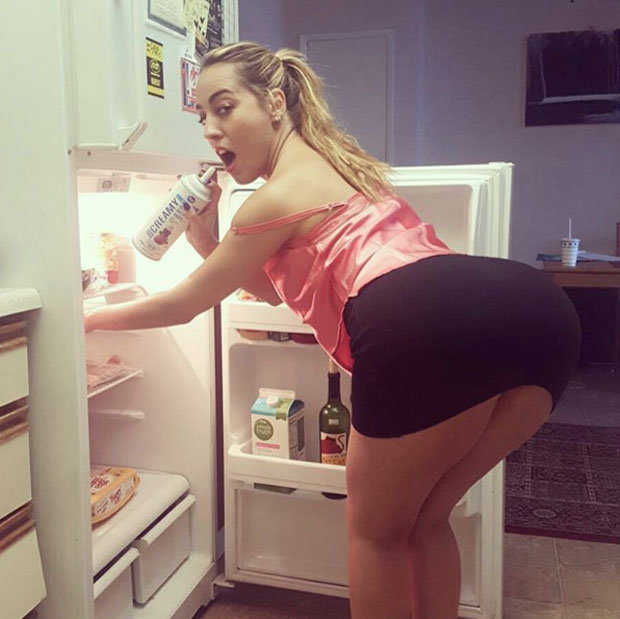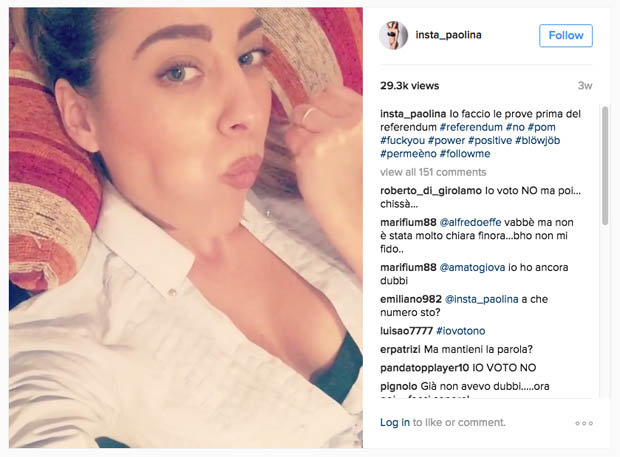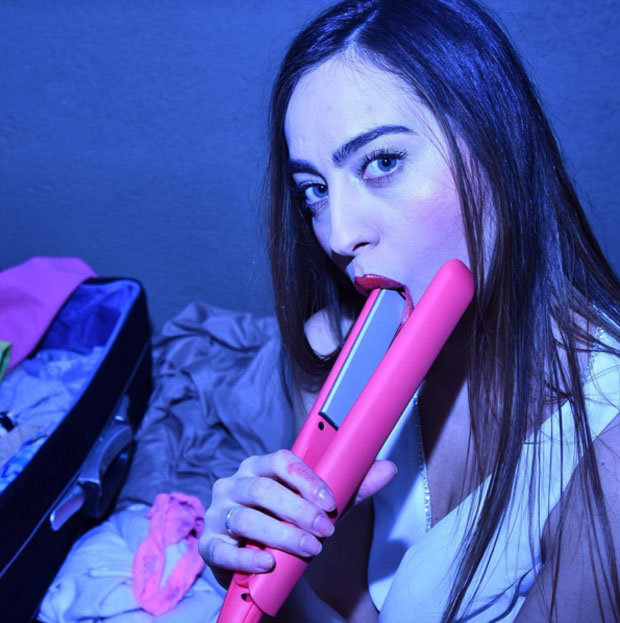 Blimey.
It is not known why this chick is so against the constitutional bill proposed by Prime Minister Matteo Renzi. If it does get approved, it will be the most extensive constitutional reform in Italy since the end of the monarchy, but Paola personally hasn't given much reason, other than she wants to suck a load of guys off. Each to their own I guess. Maybe she's just really health-conscious.