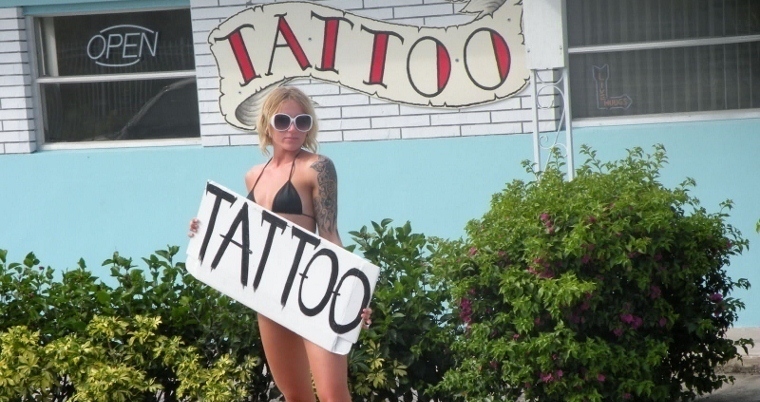 There are some crazy motherfuckers out there. Motherfuckers so crazy that they make the antics of London's very own poster-boy Boris Johnson look puny and pathetic. And that takes some doing, because Boris is one crazy dude. I mean, just look at him. How can the guy not be crazy when he looks like an over-grown baby with a pile of straw glued to his skull? I can imagine that just by being in his presence you'll catch some sort of mental decimation. The vibes that scatter off him are more intense than the nuclear energy in Chernobyl.
But, fuck that and fuck Boris, the whole world is going crazy and there's nothing much we can do about it. We let the world plunge further and further into the murky souls of those insane creatures but we're just too lazy to give a fuck – I suppose that's what green does to you and that's why we love the stuff so much. If it wasn't for the crazy souls, though, life would be a lot more shit, right?
This bird, though, makes Boris and every other fuckhead look like saps. Nearly everyone's got tattoos – I've got a few myself – and even though the pain isn't like having your bellend pierced, it's not like being punched by a newborn baby, either. Depending on your pain threshold, you'll be able to stick having a tattoo more (or less) than other people. But this absolute mental piece of flesh and veins must have the pain threshold of a steel bear because she really takes the piss and spits it back in your face as she intensely leers at you (like she's doing to the woman interviewing her in the video below) while she gets her arse-ring – yep, her ARSE-RING – tattooed. It's one place, fo' sho', I couldn't imagine getting tattooed. The ring sting must be worse than after a week-long binge. She's had it done twice before as well. What a fucking pro.
I really want some of the MDMA she's on, it looks banging.