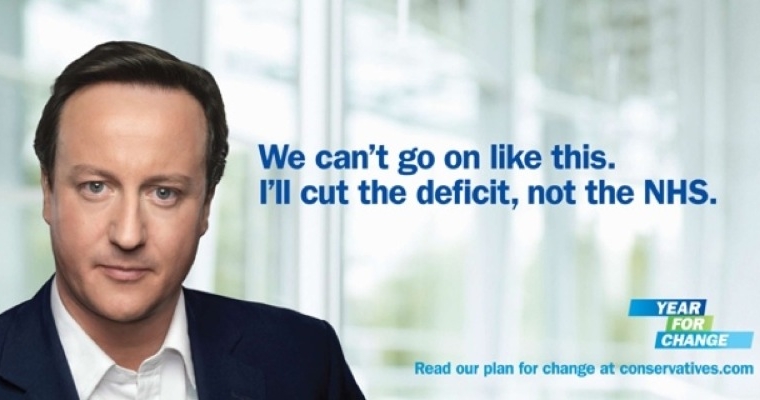 Continuing our series on the privatisation of public services and the cuts, we look at the NHS this week but you can still check out Part 1 here.
There he is again, internal software behind those dead eyes set somewhere between 'sincere' and 'concerned' but ultimately landing closer to the emptily empathetic charade of Michael Fassbender's android David, or Data from Star Trek. One is designed to provide a realistic reproduction of genuine human emotions, the others are sci-fi characters, ba-dum, tsh.
For months Cameron has been using his cabinet, ditheringly unprepared for the realities of government and increasingly revealed to be corrupt, as a bumbling human shield, dressed uniformly in grey and chomping through grimaces on cold equalipasties like their political lives depended on it. George Osborne isn't allowed to speak in public anymore after a disastrous and unrealistic budget, Jeremy Hunt is more Jeremy "Hunted" and Nick Clegg was last seen hanging around Downing Street tearfully lubing up his own arsehole in anticipation of another Prime Ministerial shafting, all of which has left Ed Miliband looking like a schoolyard nerd who has found a "Fires of Yavimaya" Magic card stuffed into the cleavage of his favourite calculus teacher. Yet 'pastygate', Francis Maude's fuel shortage fiasco and repeated stories of a hosepipe ban have only served as an attempt to distract an increasingly angry public and media from the inherent problems with the Coalition's slash and burn public spending policies, the most bitterly opposed of which has been Health Secretary Andrew Lansley's healthcare reforms, the subject of Part 2 in our series on privatisation and the cuts.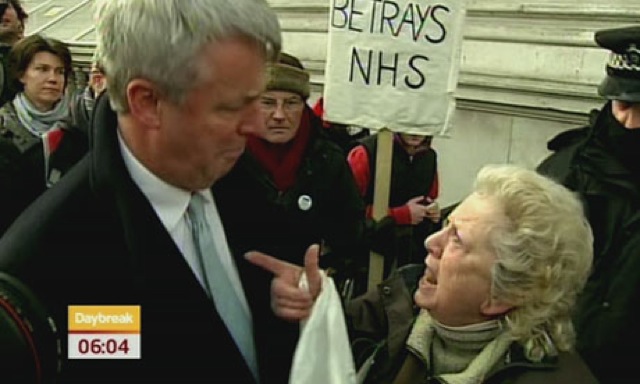 Lansley has had his proposals written up and ready to go since before the 2010 election but did a pretty good job of keeping the whole thing under wraps, at least publicly. Along with the rest of the Conservative hierarchy, he knew that the public would never vote for a party that intended to dismantle the NHS, so not a word of it was whispered until, barely two months into the new coalition government, a white paper was published outlining the plan in minute detail. When you factor in that Lansley received significant donations from the chairman of private healthcare firm Care UK while in opposition and gave PepsiCo, Kellogg's, Unilever, Nestle, Mars and Diageo a central influence in drawing up policy on "obesity and hazardous drinking" within six months of entering office it is very difficult to see him as anything more than a stooge for big business to influence policy for their own interests. Here we take a closer look at the nature of the plans and what effect they will have on the kind of care we can expect in the coming years.