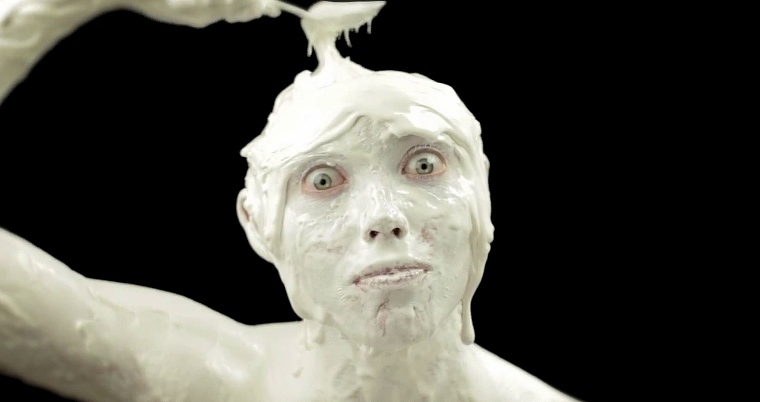 We've seen some weird/fucked-up shit at Sick Chirpse, but there are some things which make us swallow our laughter and force us to hurry up with the smoke and interact with other human beings to ensure that we haven't just lost our minds and that we're safe for a bit from the degradation we've put into our bodies and minds over the years.
Exactly like this mutant of a video.
Little Baby's Ice Cream sounds really innocent and sorta cute, right? The sort of stuff you'd be happy to go out and get for your baby cousin or whatever or if the girl you want to chirpse has a thing for ice-cream, the stuff could be an awesome chirpsing aid because she might think the name is really sweet blah blah blah and before you know it her tongue's down your throat and you're undoing her bra.
It may sound really innocent and be a 10/10 chirpsing aid but after watching this video that Little Baby's Ice Cream have just released, eating ice-cream will probably be the last thing on your mind. It's kinda like having a fucking awful acid trip while having your eyes poked with a burning-hot iron and having your teeth pulled with an AIDS infested spanner. Painful. Complete mindfuck. I'm not gonna say anymore because I need to check the windows and doors are locked but I definitely know it's not good to watch when you're high.