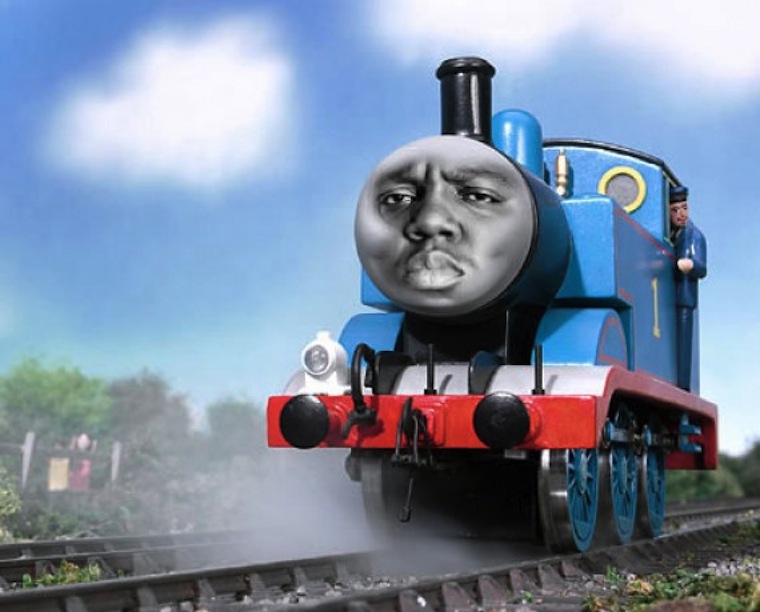 Thomas the Tank Engine is one bad boy mother fuckin' train. You know he's always smokin' up those mother fuckin' blunts with that fat controller. Slappin' up his bitchez Annie and Clarabel when them hoes be disrespecting James and the rest of Thomas' crew. You do not fuck with Thomas the Tank Engine. Fact.
Now we've got that clear, did you know that Thomas the Tank Engine has collaborated with some of the world's greatest rappers past and present? Biggie Smalls, Snoop Dogg, Dizzee Rascal, the list goes on. We even heard he's got a set lined up with Bruce 'The Boss' Springstein at this year's Cochella and Tupac's doing his whole holagram thing as a special guest vocalist. I feel sorry for what ever groupies get in the way of those three gangsters, CHUUU CHUUUU!








Smoke coal everyday.