NEWS
Theresa May Is Blaming Cannabis For Heroin Deaths

Everyone knows that Theresa May recently took place in a Facebook Live chat where she got absolutely roasted and even Jeremy Corbyn called in to ask her a question, but you might have missed this tidbit that explains how out of touch she really is with cannabis reforms.
Facebook user Emma asked her why she wasn't pro cannabis legalisation, to which May had the following insightful reply: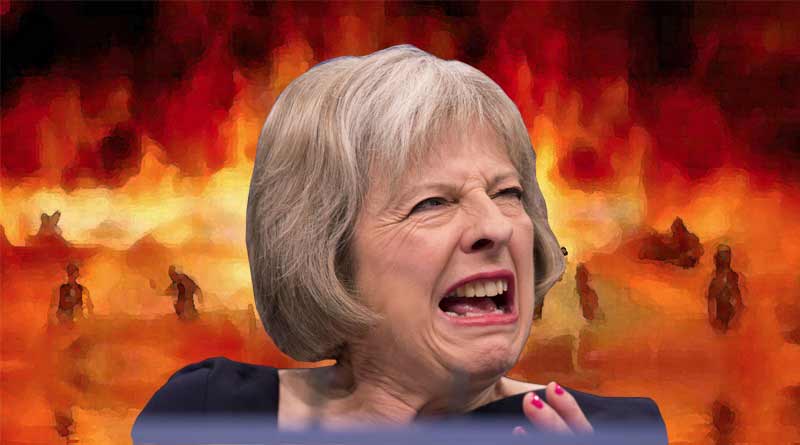 There have obviously been some studies into the use of cannabis or the derivatives in relation to the medical use, but the reason I don't believe in legislating… making cannabis use legal… is because of the impact that I see it having on too many people in terms of the drug use, and I think what we've seen is stronger forms now being used. I think it can have a real impact impact on people in terms of their mental health. But, it can also, of course, lead to people going on to harder drugs.

There's a wonderful woman in my constituency, Elizabeth Burton-Phillips, who runs DrugFam which supports families… One of her twin sons—they both started on cannabis when they were at school—went on to heroin and one of her twin sons committed suicide. This has a huge impact on families.
Great example of that happening to one person Theresa and also not taking into account any other circumstances that might have led to this happening. Twins are some of the best subjects to study as well due to their genetic similarities, and the fact that the other one didn't start using heroin and commit suicide probably indicates that it wasn't just the marijuana that led to this decision. Get a brain Theresa.
For more Theresa May, why not play the Theresa May drinking game through the election? You'll be pissed every day, then probably move on to heroin.