FOOTBALL
THC FC: A Marijuana-Themed Football Team Of Pothead Players Past And Present

Most fantasy football 'dream teams' revolve around mouthwatering tactical and technical potential, featuring players that will only ever be teammates in our imaginations. The former Ajax rising stars that could've stayed, meaning a strike partnership of Zlatan Ibrahimovic and Luis Suarez, for example. Or a cross-generational England team, where Paul Scholes is not only finally played in the right position, but is joined on paper by none other than Sir Bobby Charlton.
The fictitious Tetrahydrocannabinol Football Club, however, is simply a fun, light-hearted (and light-headed) offering. All that's required to make the team is having a name that sounds like, or relates to, weed culture in some way. These footballers, while often world-class, aren't here due to status or ability, but something far more important: being absolutely pun-tastic.
The marijuana-themed starting XI is lined up in a good old-fashioned 4-4-2 (though, shouldn't it really be 4-2-0?) formation…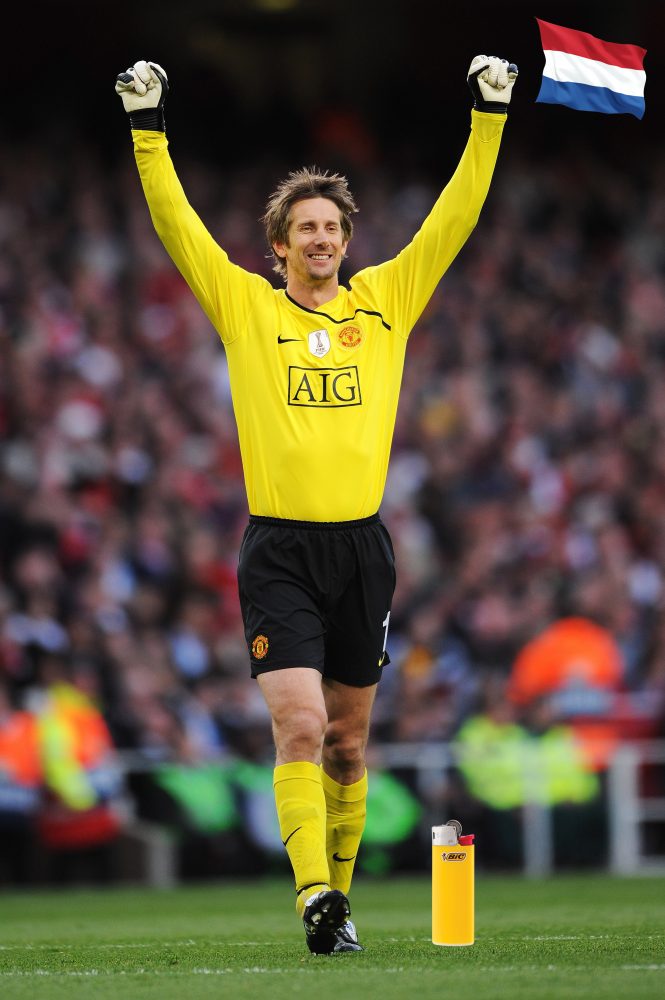 Goalkeeper: Edwin Ganja Sar (Van der Sar)
A towering six-foot-six, the rangy former Ajax and Man United shot-stopper takes the expression being 'high' to a new level. His physical stature, footballing pedigree and of course Dutch coffee-shop ganja, means he gets the nod over the more obvious choice of Rob Green.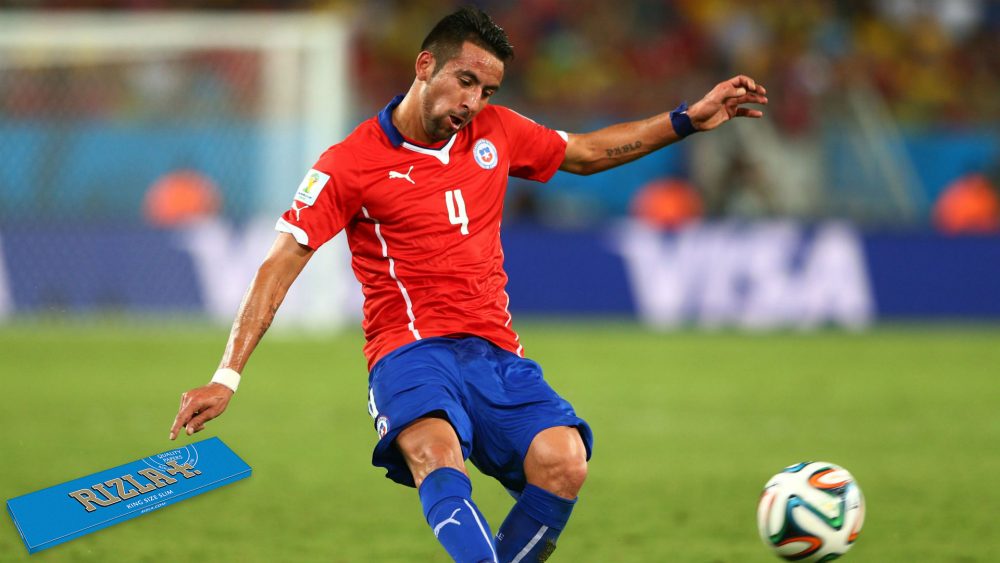 Right Back: Mauricio Rizla (Isla)
Isla, who once had a brief spell at QPR, is fully utilised by combining his defensive duties with those of rolling-up. Equipped with a half-ounce, some RAW filter tips, and a fresh pack of Rizla Blue Kingsize Slim papers, the versatile Chilean would rustle up some nutritious half-time snacks for the fatigued players.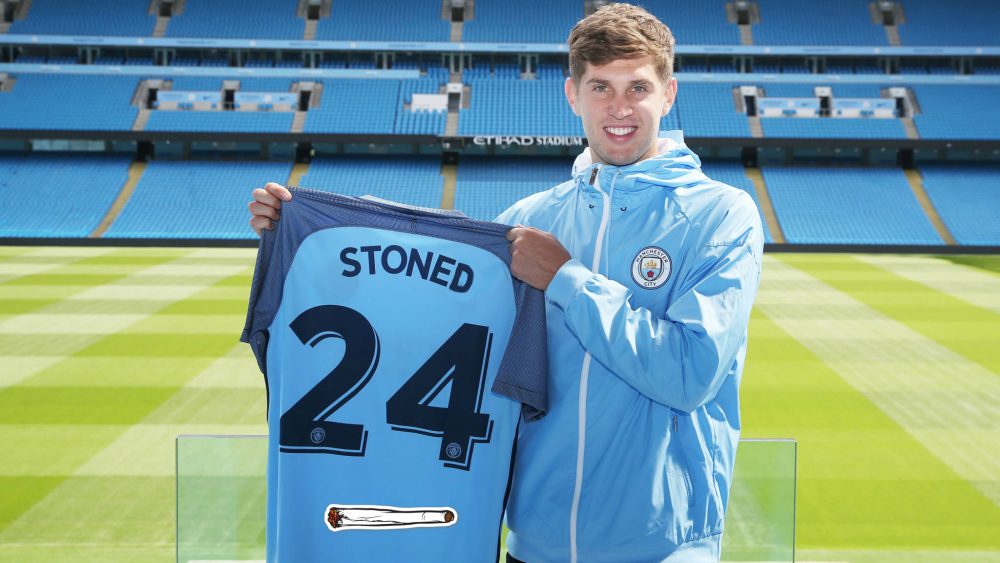 Centre Back: John 'Stoned' Stones
Given his dozy, error-strewn performances for Manchester City this season, it wouldn't be a huge surprise to discover that Pep Guardiola's new £50 Million signing from Everton had been secretly getting stoned with rebellious teammate Raheem Sterling in the dressing room before matches.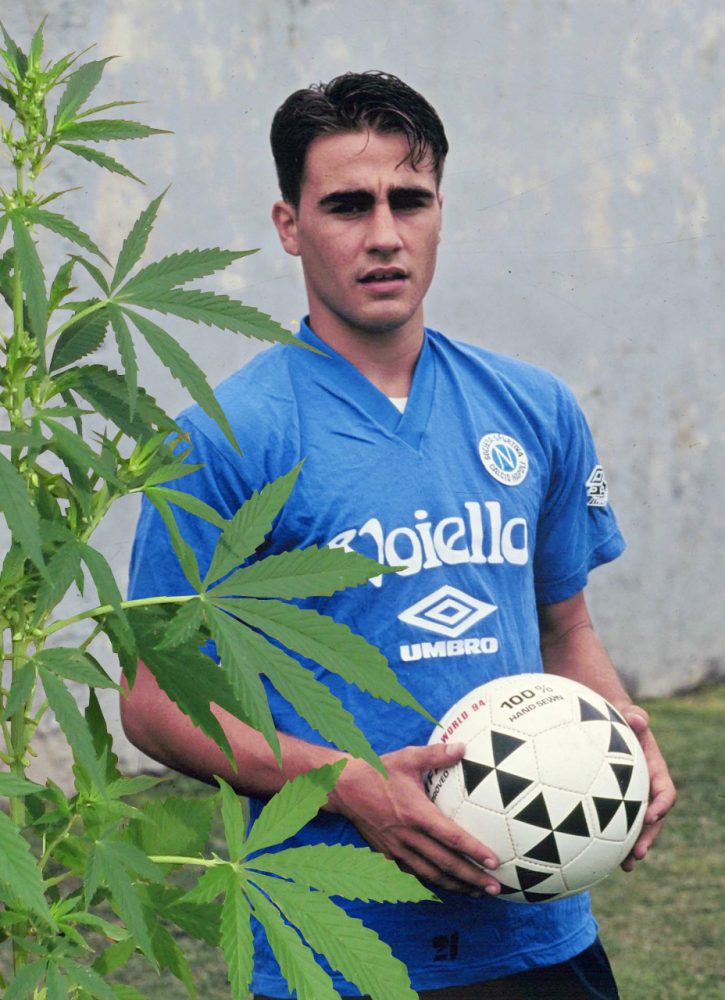 Centre Back: Fabio 'Cannabis' Cannavaro
The legendary World Cup-winning Italy defender was once injected with legal cardiac drug neoton to help him de-stress before playing in a UEFA Cup Final for Parma. If he wants a relaxant, though, there's a far more pleasant, naturally grown option readily available…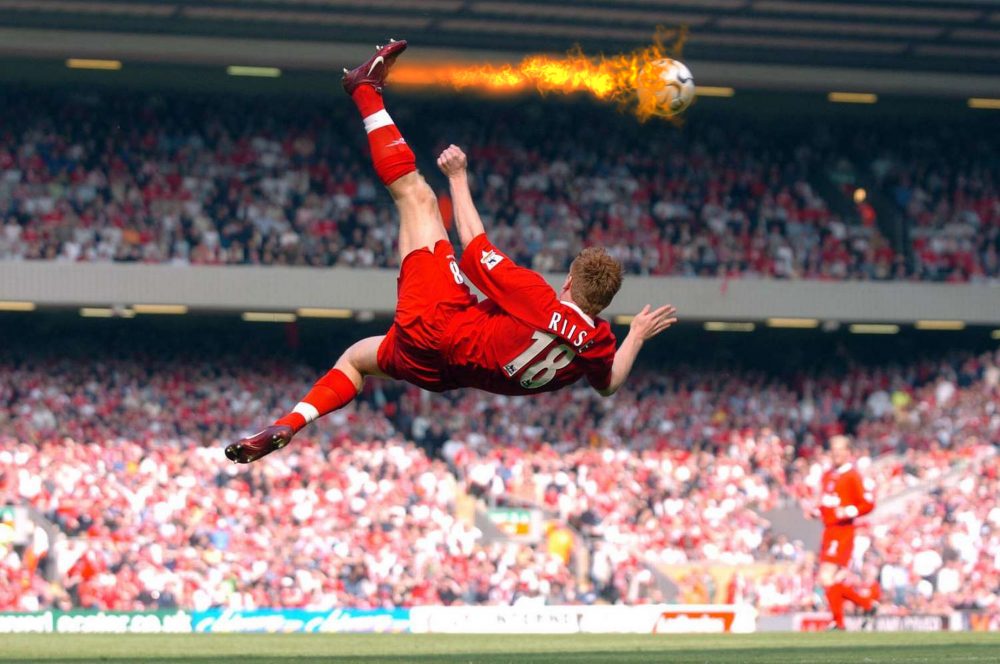 Left Back: John Arne Reefer (Riise)
Most recently playing in the Indian Super League for Chennaiyin, the Norwegian was known for having an absolute sledgehammer of a left-foot. His thunderbolt free-kicks for Liverpool were so powerful, they probably could have scorched reefer into flames just as well as any lighter could.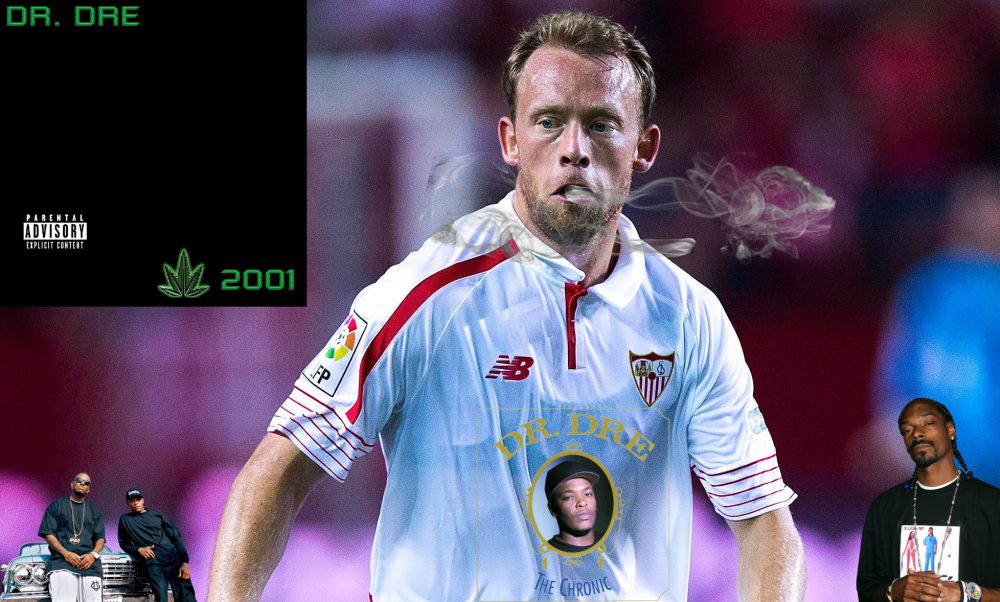 Right Wing: Michael Chronic-Daily (Krohn-Dehli)
Denmark and Sevilla playmaker Krohn-Dehli has the coolest name on this list. It evokes Dr Dre's West Coast hip-hop albums The Chronic and 2001, in particular the latter's memorable, blunt-toting G-Funk anthem 'Smoke Weed Everyday'. For this, he earns the coveted THC captaincy.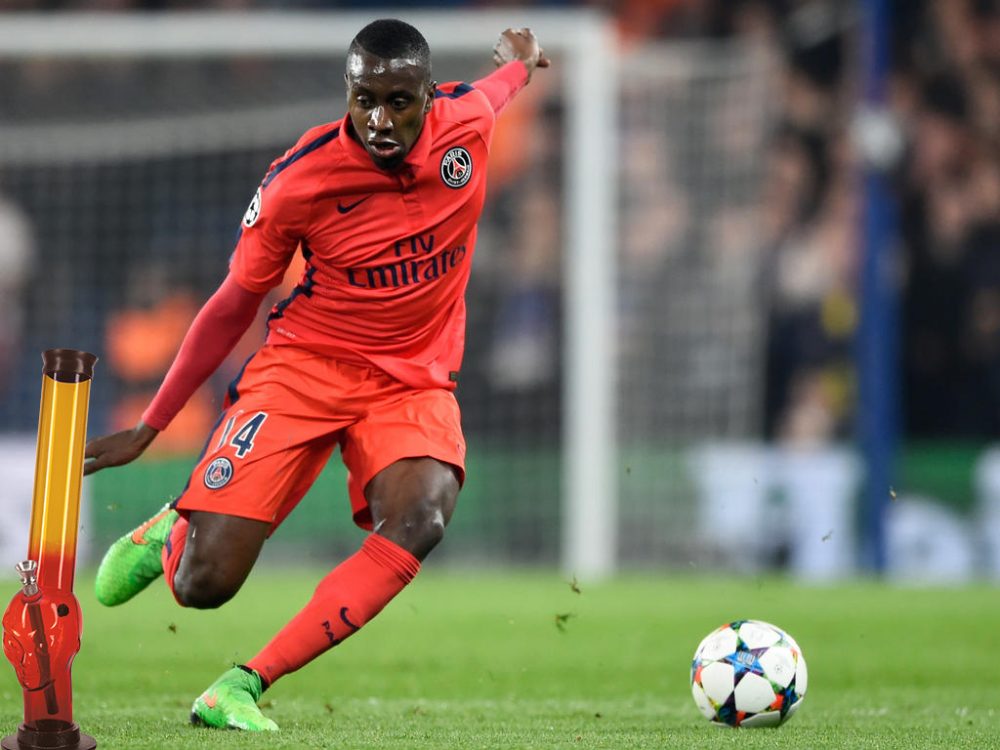 Centre Midfield: Blaise 'Blazed' Matuidi
Even without the slight alteration, Paris Saint Germain's bundle of energy Blaise Matuidi has the most weed-friendly name in world football, and is thus the first on this team sheet. When the final whistle eventually sounds, the Frenchman goes out in a blaze of bud smoke and glory.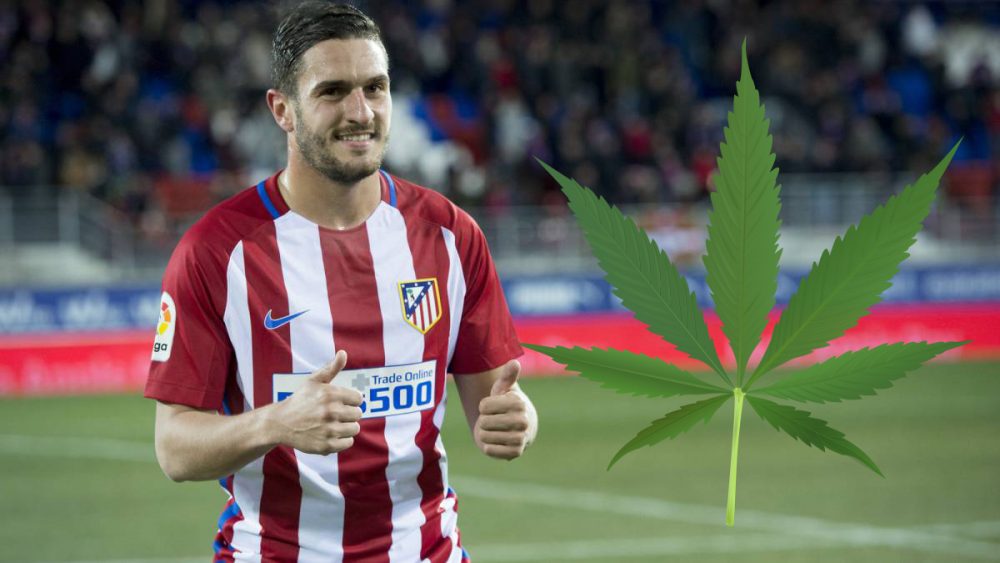 Centre Midfield: Toke (Koke)
Koke rhymes with 'okay', so admittedly the Atletico Madrid star's inclusion is more of a visual pun than an oral one. Still, it's a diminutive of his full name, which translates into English as 'George Resurrection' – that alone is reason enough for his place in the toke squad.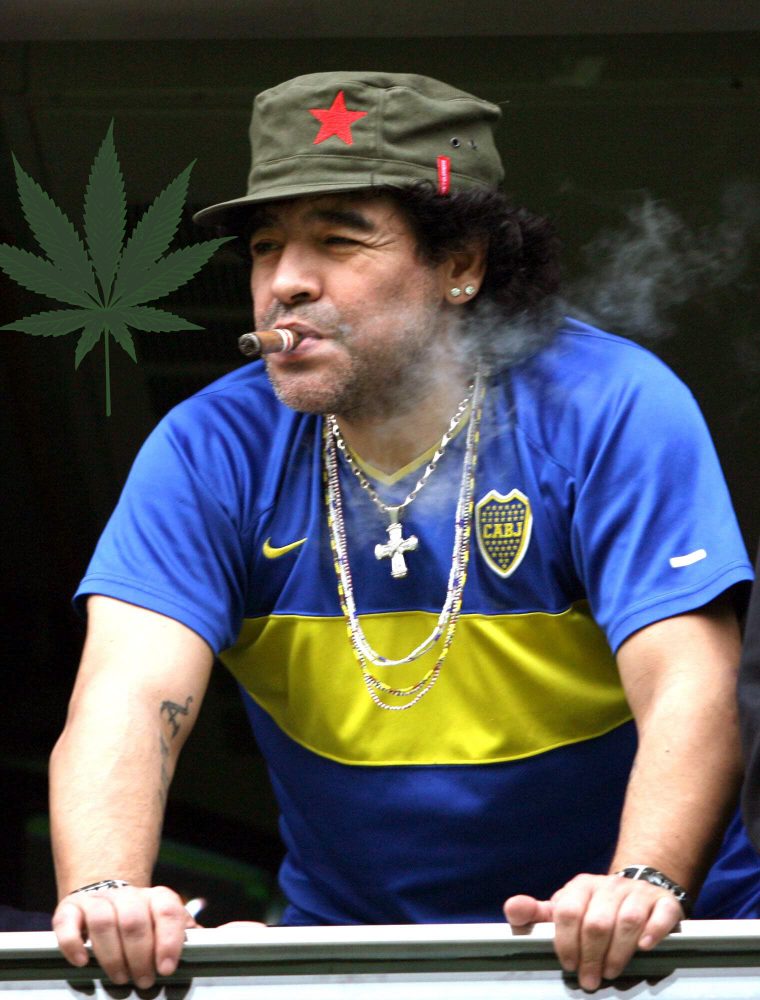 Left Wing: Diego 'Marijuana' Maradona
El Diego, the Argentinian golden boy and Napoli cult hero, needs no introduction. He famously enjoys puffing on Cohiba cigars – so it surely figures that the 'Hand of God' goalscorer would appreciate the 'Herb of God' too? It would certainly make a welcome change from all that cocaine and ephedrine.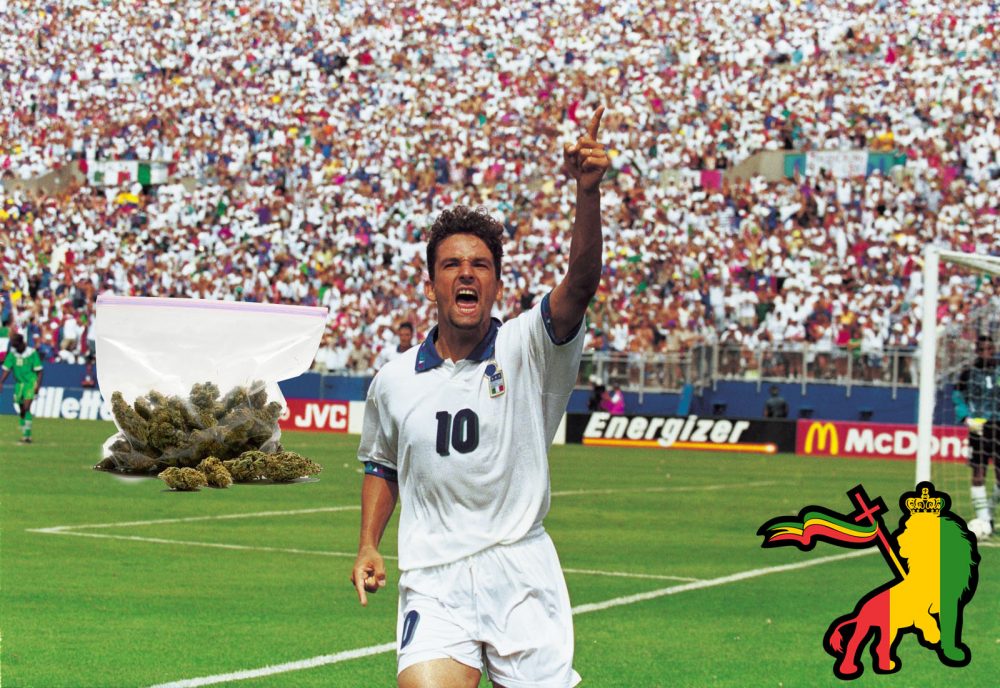 Centre Forward: Roberto 'Baggie' Baggio
Dubbed 'The Divine Ponytail', the former Fiorentina and Juventus icon is a convert to Buddhism. After getting through a few choice baggies of OG Kush or Sour Diesel in the chalice, Baggio could very easily become partial to dreadlocks and Rastafarianism too.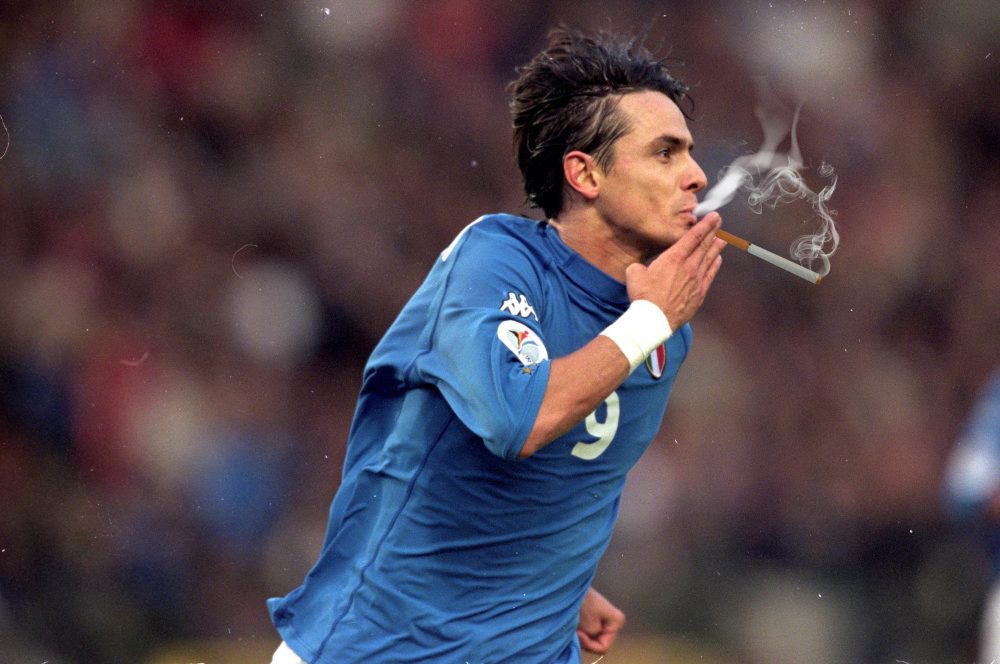 Centre Forward: Filippo 'Zippo' Inzaghi
The former AC Milan goal-hanger's actual nickname – Pippo, after an Italian cartoon character – is equally perfect for this team, being a combination of 'Zippo' and 'Pipe'. Let's hope Inzaghi's skills at lighting up the THC FC post-match joints are better than his ability to stay onside in this all-Italian front line.
Manager: Dank High-kaard, otherwise known as Frank Rijkaard
A tough choice, but one-time Barcelona and Galatasaray manager Rijkaard just edges out Mark Hughes (nicknamed 'Sparky') and Gary Skunk (AKA Monk) to the post, due to being a native of the European capital of cannabis, Amsterdam.
Substitutes:
David de Gear, Hash-ley Cole, Winston Weed, Nathan Baked, Rigobert Bong, Gianluca Gram-shotter, Chris Blunt, Kevin Zoot-man, Nigel Reo-Toker, Marijuana Fellaini, Yasuhito Endo, Marc Stoner-mars, Gabriel Ag-bun-the-draw, Wayne Doobie
Thought of another one?
How about a team name, like Toke City or Crystal Chalice – or their stadium, the Santiago Burn-abeu? Tweet your weed football suggestions to @SickChirpse with the hashtag #THCFC
If you enjoyed this, check out the best and worst hardcore football fan tattoos ever. There are some good ones in there.