PHOTOS
Hell On Earth: A Secretive Look Inside Thailand's Infamous Bang Kwang Prison (PHOTOS)

OK, so I know I'm probably a bit late to the game, but I recently read the book 'The Damage Done' by Australian author Warren Fellows. If you haven't read it, it's basically like 'Midnight Express' on crack.
Featured Image VIA
The story follows Fellows who was busted back in 1978 for smuggling heroin back from Thailand. He was convicted to life imprisonment and ended up serving 12 long years in the infamous Bang Kwang Bangkok prison. This brief synopsis gives a fairly accurate overview of his experience:
Think about the most wretched day of your life. Maybe it was when someone you loved died, or when you were badly hurt in an accident, or a day when you were so terrified you could scarcely bear it. Now imagine 4,000 of those days in one big chunk.
Under the corrupt regulation in this unregulated prison, Fellows survived serious human-rights violations, including being made to stand in a tank full of inmate sewage for an entire day before being transferred to a hospital to be treated for dehydration. 'The Damage Done' gave an insight into the unthinkable torture endured at the Bang Kwang prison, and although the cruel methods and conditions administered by the prison guards have improved somewhat, it is still known as a harsh prison and is the "execution chamber of Thailand."
Inmates are starved, are punished in solitary confinement and up to this day lags often have to catch bugs and rats as a way to keep their protein intake up. Like many mega prisons of this nature, a heroin epidemic sweeps the cell block community – sadly, for many it is the only form of joy they will ever experience again.
Until you've read 'The Damage Done' I don't think it's possible to fully portray the horrific conditions of this place, but if you had to sum it up in a brief phrase, Bang Kwang is hell on earth. Now I've got your curiosity juices flowing, I thought it might be a good time to look at some photos taken over the years from inside this sinister edifice, if anything to remind you that we really haven't got it all that bad.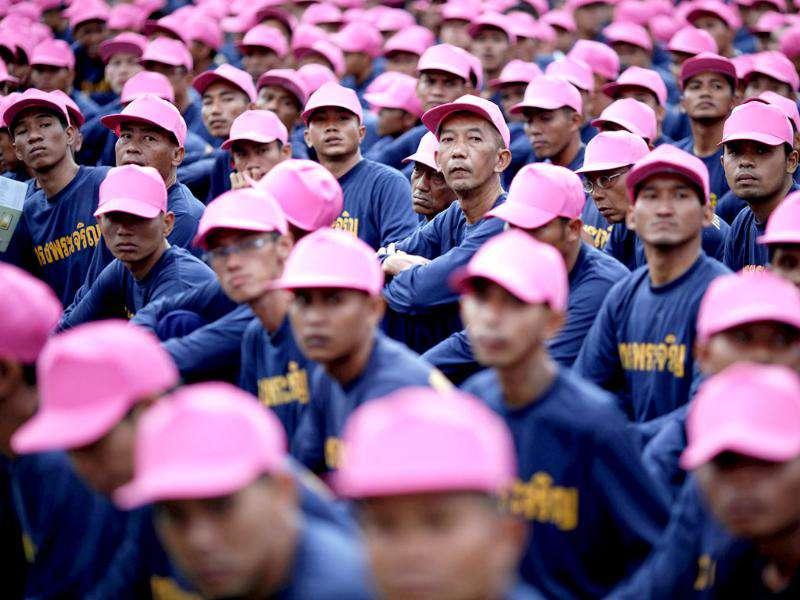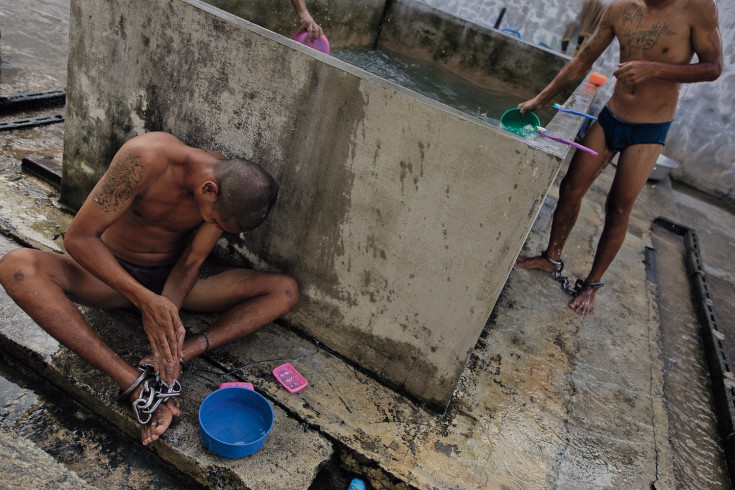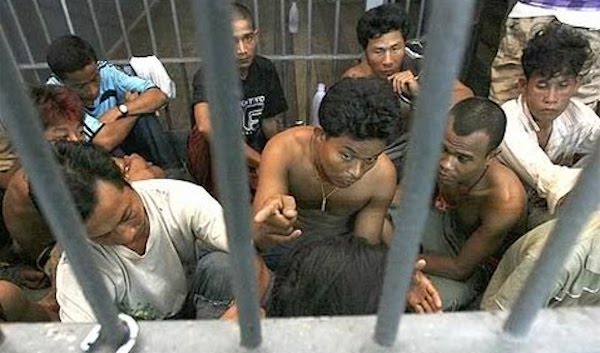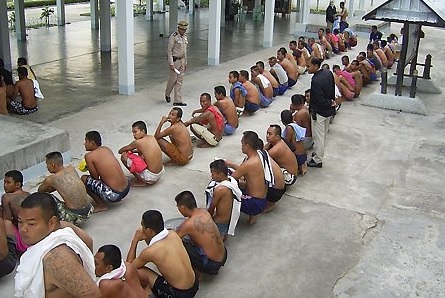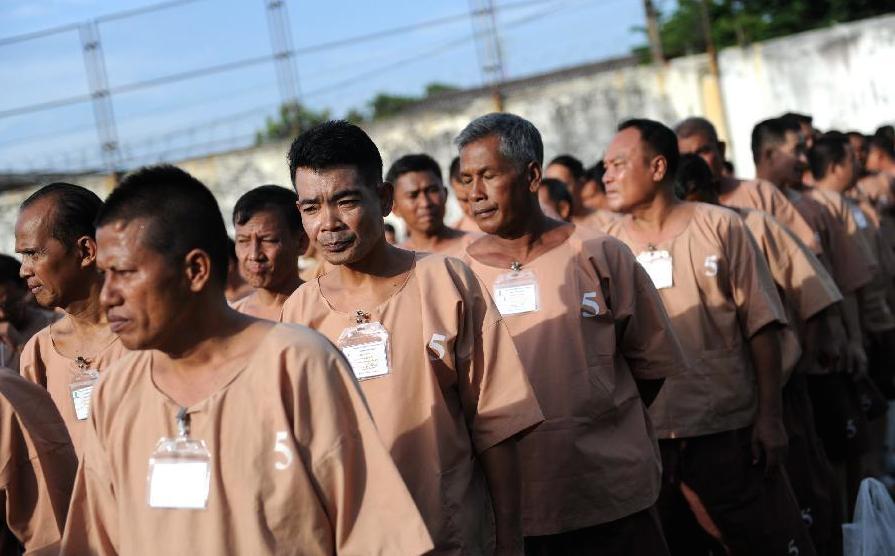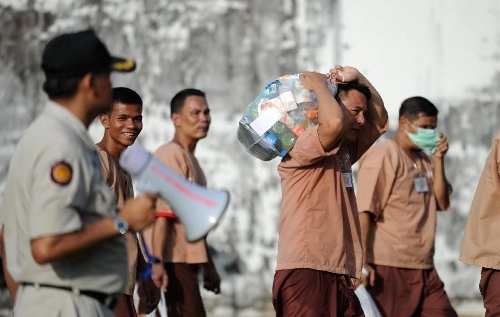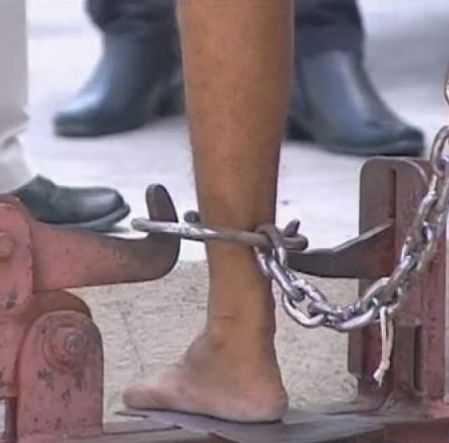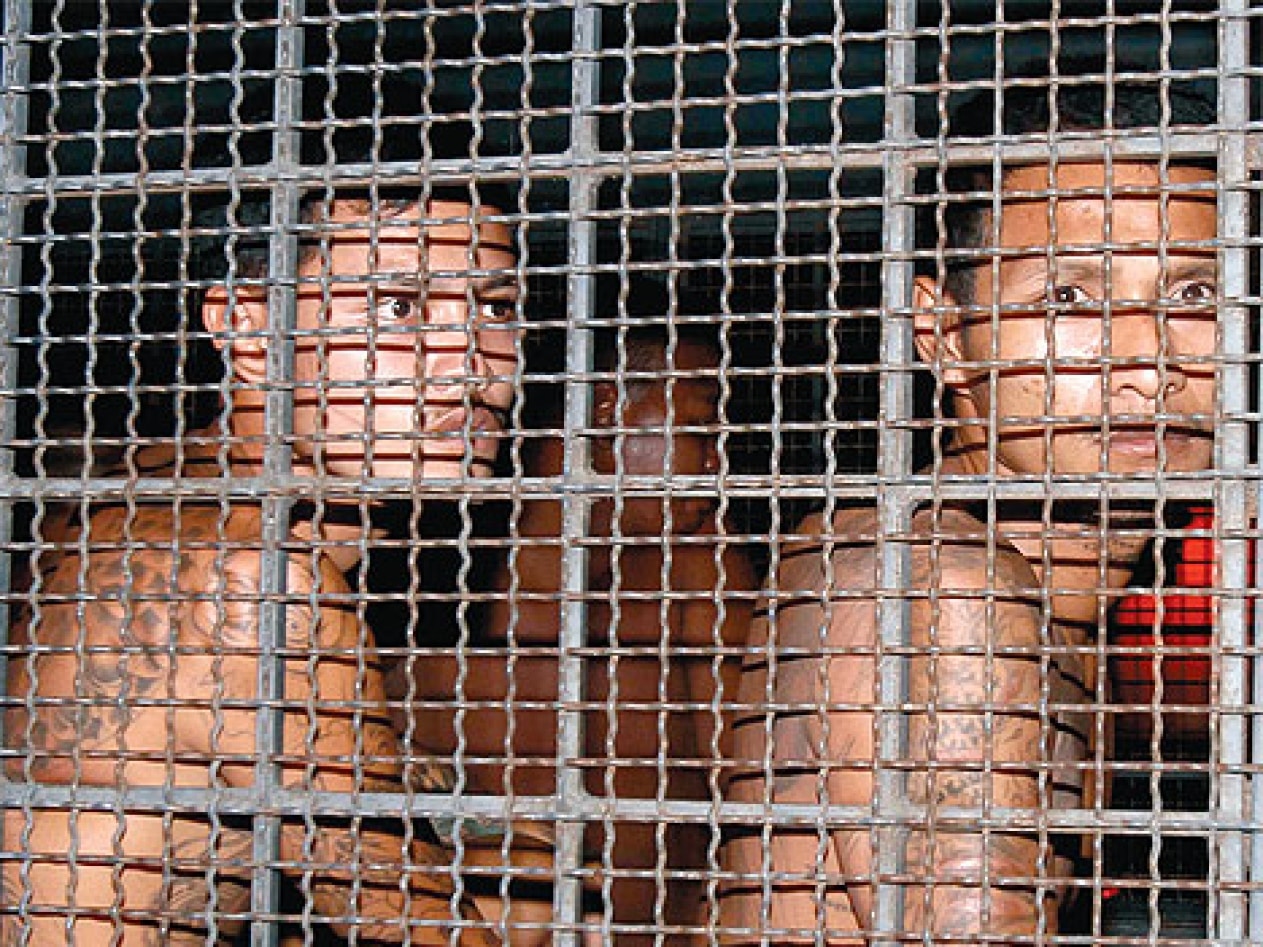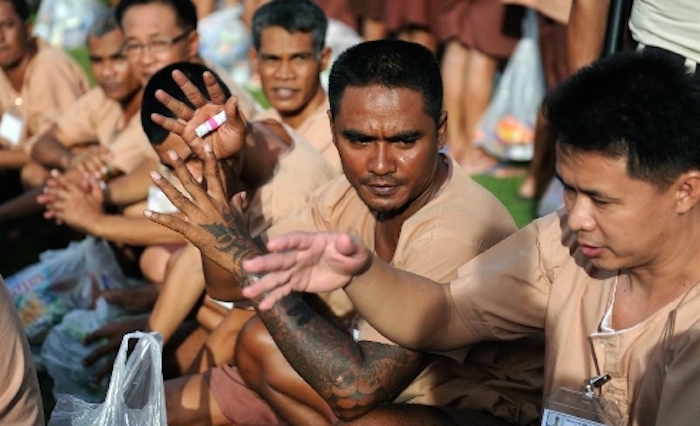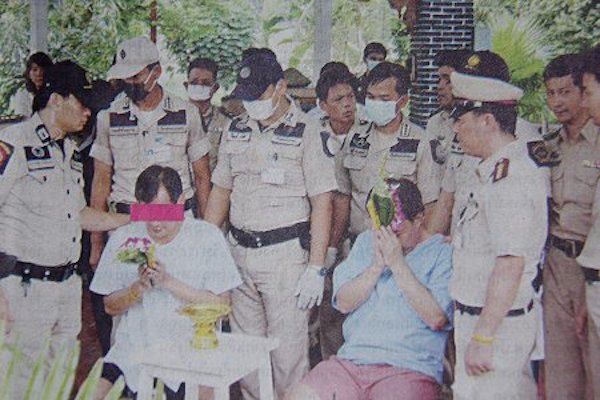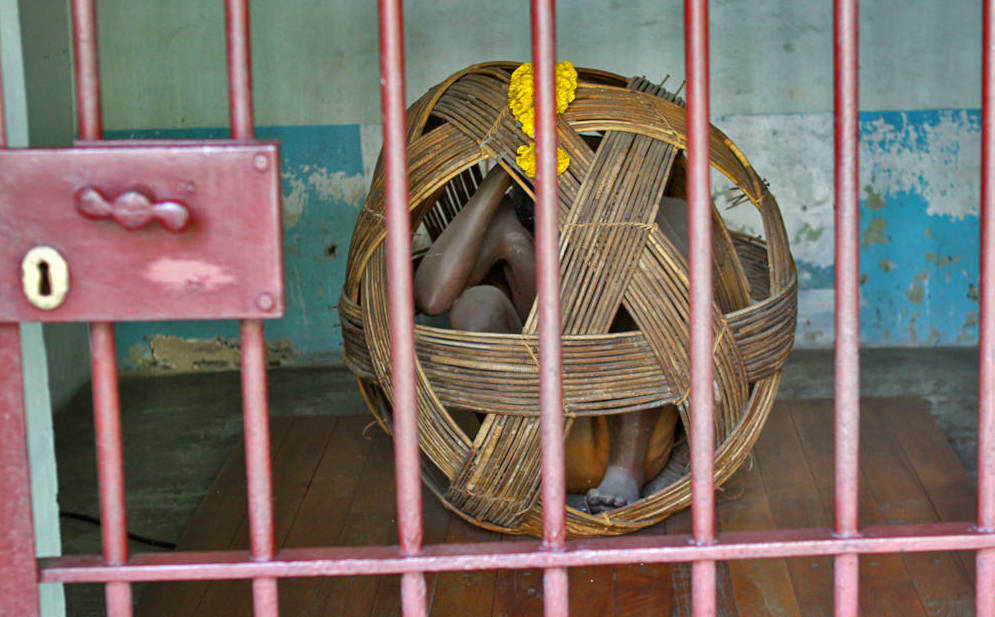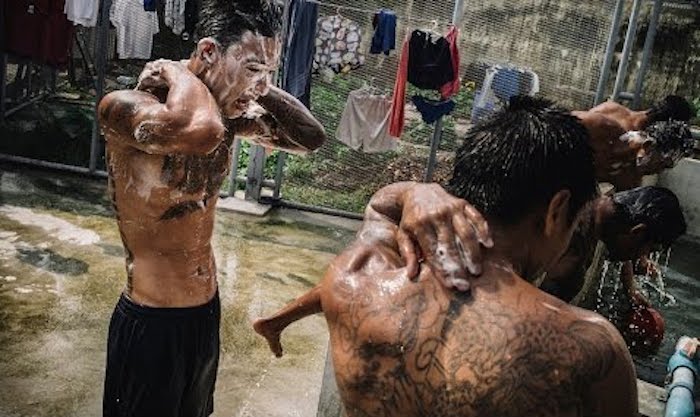 Although the images offer a slight portrayal of the low standard of life inside Bang Kwang, it still doesn't quite drive home the psychological and physical torture these prisoners face on a daily basis. I'm not doubting that some of these guys committed some seriously depraved crimes, but whether big or small, the sentences are severe and the punishments harsh.
It's a far cry from the cosy conditions seen in UK prisons, where lags are free to play Playstation, take class As and hold raves in their cell.