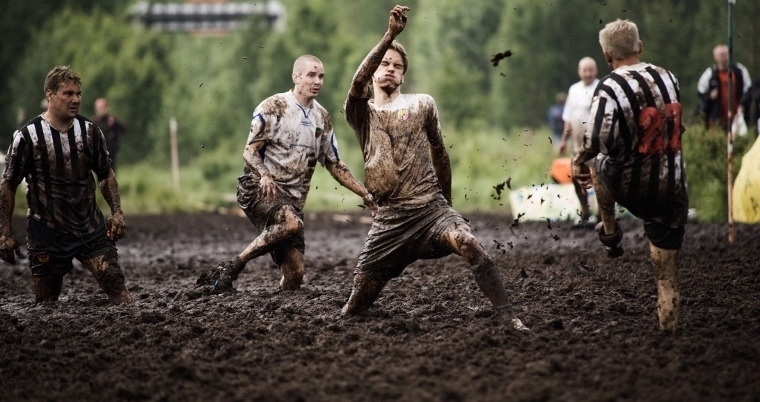 I didn't really watch much of the Olympics apart from the boxing and the football. Bolt is a dude but there's only so many times you can watch him demolish the field without getting jealous and having a massive urge to go and live in Jamaica. I think I watched like one race that he was in and he basically walked over the line while the rest of the runners were crying and shitting themselves because they knew all their hard work was meaningless as they'll never beat Bolt. They may as well give up and go on the dole.
It actually turned out that we're pretty decent at boxing but still quite shit at football. If you don't know, or don't give a fuck, the GB football team lost to South Korea on penalties. Daniel Sturridge must have seen a woman in the crowd with awesome tits or something because he stopped halfway through his run-up to take his penalty and kicked the ball at about the same power as a 5-year-old would. The team played shit throughout the tournament, though, so they didn't deserve to go any further. Hyped up as fuck again, but just an ordinary team with about as much creativity as a monk's cock.
So, yeah, I'm not that bothered about the Olympics. I've got other things that take up my time, like earning £, San Miguel, 4:20 and wondering when the fuck I'm gonna be able to get out of this place. But, I would definitely watch the Olympics if this sport it was included; in fact, I'd make it a priority:
Swamp soccer.
It's basically what it says it is. You play football in a swamp, or a field full of mud so thick you could break your leg by just cutting your toenails. It was initially used as a training exercise for athletes and soldiers but it quickly transgressed from that and it's now become a pretty popular sport. It looks awesome to play and the fact that the World Championships of it are annually played in Finland makes it even better because most Finnish ladies are fit as fuck.
Check the video out below and let's hope swamp soccer becomes an Olympic sport pretty soon because you lot wouldn't have to waste your lives away by watching hours of something shit and tedious like equestrian or archery, then.