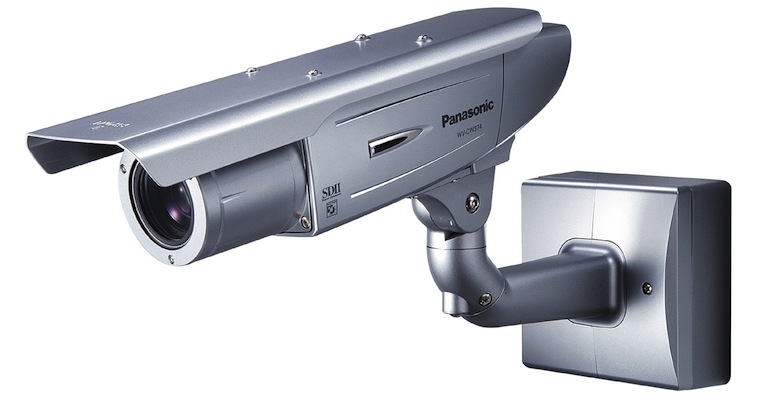 Are you aware of how many video cameras capture your movements each and every day?
When you pop to the shops to pick up some lunch, or when you meet your significant other in town for a coffee after work, you're being recorded on video cameras that are placed all around your city and inside pretty much every shop/restaurant/bar/cinema/gym building you enter, not to mention all the taxis, buses and trains that you take every week. How about at your school/university? Oh yeah, they're full of CCTV cameras too.
Now you already knew this right, but do you every consciously think about it when you leave the house? No, nor do I. If we did we'd probably be classed as paranoid and  itwould be another reason why cannabis is yet to be legalised. But how about if these cameras were more in your face? How would you feel about them then? I mean, they're there, we all know that, but they don't seem to bother us because they're tucked away in the corner of shops or high up in the sky in city centres, but the truth is, you're always being watched.
☛ More: Some Of The Worst "Unexplained" Photos Of All Time
☛ More: WTF Black & White Photos
☛ More: Security Cameras Aren't All That Bad
The guy in the video below sets about making the whole 'being watched' thing a bit more obvious, in that he just walks around with his camera taking videos of people and when they ask what he's doing he states that he's just making a video. Every single person he films is obviously not happy that they're being filmed, even though they're being filmed most of the time when they leave their house anyway. There would be the argument that some dude holding a camera in your face is actually really creepy but when it's in a store to protect the place from robbers and criminal activity then it is serving a purpose, and therefore not a problem.
Check out the video below, is it just a dude trying to troll people with his video camera, so does it hold a more thought provoking underlying question?
Does constantly being on CCTV bother you? Or do you think it's needed to deter crime and therefore makes you feel safer?