NEWS
Study Shows That Students Who Smoke Weed Everyday Do Better At Uni

A new survey claims to have proof that smoking weed everyday helps students to get better grades at university. Good news all round.
Featured Image VIA
OK, so the survey was sponsored by a weed company called Inhale Labs, so it might be a bit biased. But it still could be useful to whack out as a counterargument whenever you're getting shit for smoking too much of the good stuff.
The actual study itself was carried out by a company called Alternet and they suggest that weed may help students to achieve higher grades as they have fewer hangovers.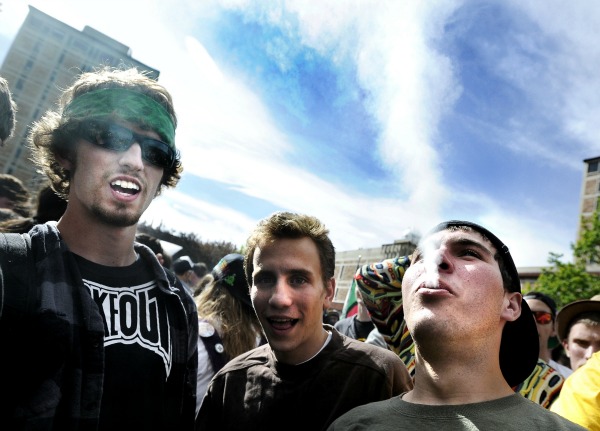 Mike Hunter, founder and CEO of Inhale Labs, says:
As part of Inhale Labs' Cannabis in College study, a series of surveys shows that daily or near-daily marijuana use among college students is accelerating faster than ever before, reaching 10.1% in 2016, up from 5.9% just two years ago.
The results showed that students who committed to hitting it every day actually had a higher grade point average than those who didn't:
The survey also found that the average GPA of daily marijuana users in college was 3.2, higher than the overall national average of 3.1.
As said, we should probably take this study with a pinch of salt, but the hangover angle certainly does make sense. The stoners I knew at uni (myself included) were certainly more present at lectures than those who had been boozing all night. So that certainly would bump up the GPA just by default.
To read about how smoking weed would take over alcohol in the UK if it became legalised, click HERE.