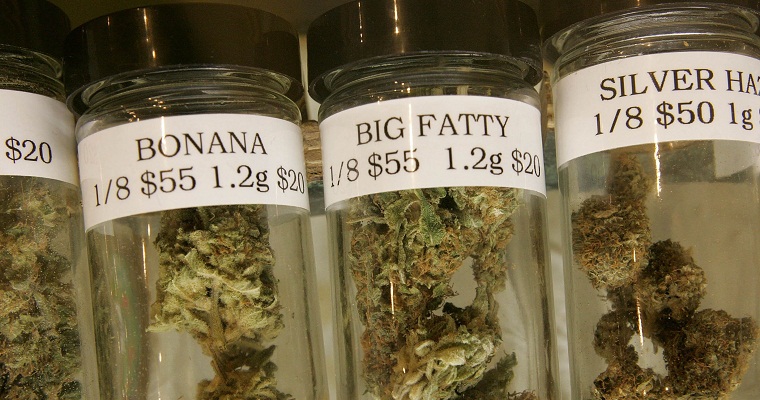 Let's be honest – the dated definition of great British culture is a thing of the past.  That stiff upper lip has been stained brown with resin and has a spliff dangling from it – so why are our government taking so long to catch on?
We have to ask ourselves this, as we see so many other nations relaxing litigation on cannabis. With 15 plus U.S states making cannabis widely available to card carrying medicinal users, (and believe me, it ain't hard to become one), why is Britain still treating cannabis as a black-market-only commodity? Do we not usually leap at a chance to be America's two-faced little cousin?
I'm sure you'll have noticed the surge of hed shops, on and offline, which sprang from nowhere then survived their first, second and third year of business. I know you're thinking of at least two, and they're doing well, aren't they? Innocent enough, yeah? Lighters, skins, pipes, the odd legal high.
Then there's the slightly more taboo topic of the 'grow shops' – outlets which provide all the ingredients for a kushy indoor setup, if you've got the balls for it, and it seems a lot of people have. These grow shops aren't technically doing anything wrong, selling souvenir seeds which you promise never to grow, and HMRC always take their cut in April. But what is interesting is that there is clearly a need for these shops, a market; consumers provide ample opportunities to capitalise. It's simply meeting demands.
Due to this demand or sheer desperation, or a cocktail of both, more and more people are ambling down home-grown alley, and few look back. Everyone knows someone who's at it. Never on a large scale, but enough to provide he and his mates with a bit of 'percy'. No gangs, no guns, no girls forced into vice, just ganja. Genuine home-grown ganja.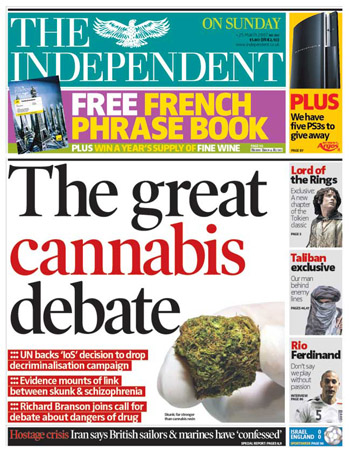 Behind locked doors and twitching curtains, we've adapted, we've evolved, we've become self-sufficient and we embody a sub-culture which has rolled into the commercial mainstream – no pun intended. Street weed and hash packed with plastic just don't make the grade anymore. If you've been to Holland, you've seen the potential. One time-tested British sentiment still stands, and that is, we expect the best. No imitations, no limitations.
I think it's high time the government washed its mouth out with soap bar, because all I see is its stiff upper lip moving up and down, up and down, saying nothing new,  then having its hashcake, and eating it, too.