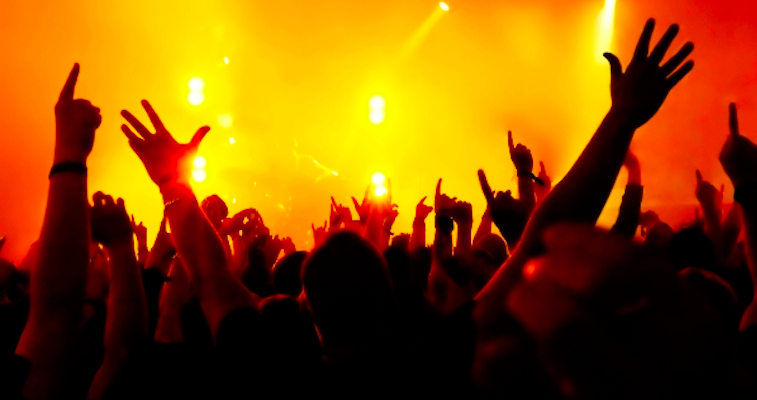 It's hard being in a band with two fans. It's even harder when those two fans are your parents, fans of James Blunt and proud owners of all the Glee soundtracks. This doesn't add up when your band is a boy-girl-electro-noise-punk outfit with a few misplaced screams and lyrics about stabbing. That's when you know for a fact your parents are doing that parenty-protecty-lying thing like when you come last in a swimming race and they say you did great and they're so proud when really they're crossing yet another great thing that you'll never amount to off their list. Well that rules out the Olympic Gold for freestyle, leaving us with call centre work or guest room attendant. Is there such thing as retrospective abortion dear? 
But now you're faced with an amazing opportunity that will make your parents wish they'd knocked you up a twin cause surely one person cannot handle this greatness bestowed upon them! It's not Olympic Gold for freestyle, but the chance to play Brighton's Shakedown Festival!!! What? That's right, this is nothing more than a shameless band plug, sorry Chirpsers. For anyone still reading, here's the crack.
My band Le Claws has made it to the final twenty in a comp to play alongside Dizzee Rascal, Katy B, Professor Green and some other names I'd readily diss but will drop in this case. It's down to votes now to get to the final five, so for any Sick Chirpsers interested in helping us get there, all you have to do is click the link below and add our track Dazed & Confused (the last on the second page) to your Soundcloud favourites. Do it, it's good karma!
http://soundcloud.com/shakedown-band-comp
If you like what you hear and agree that we are desperately trying to channel The Kills, the relevant links are below to hear more/follow us to see what we do or don't get up to. If you think it's shit you totally don't get it and you must like James Blunt. And they say you are what you listen to right? Competition closes 31st of August.
@BrodiSnook, that's where you send the complaints.