TV
The Shocking Truth Behind Saved By The Bell
WARNING: By reading this you're about to have your childhood shattered into a million pieces made up of drugs, sex and paedophilia. Don't say we didn't warn you…
—
So, I recently posted up a review of Dustin Diamond's autobiography 'Behind The Bell' and promised a follow up article where I discussed all the revelations about the Saved By The Bell cast made during the text. And boy were there a lot. So here it is.
However, it should be noted that Dustin Diamond was never really friends with any of the cast of the show – whether this was because he was a weird nerd like his character or for some other reason isn't really known. Dustin himself offers the fact that it was because he was twelve when the show started whilst everyone else was fifteen as the reason they didn't get along and he was often excluded, but who knows if that was the case? In any case, he isn't friends with any of the cast anymore (except maybe Mr Belding) and missed out on their reunion photoshoot last year because of this, and is also broke – which probably forced him to write this book.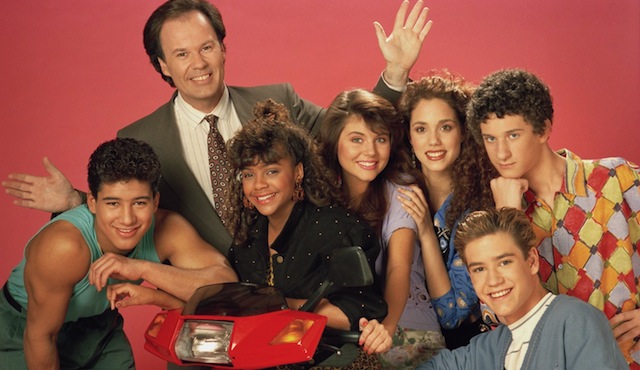 As we all know, scandal sells (that's why you clicked on this link right?) and so it was probably in Dustin Diamond's best interests to attempt to make the book as juicy as possible. Of course, all of this implies that the revelations within the book might not be 100% true. Especially when an E True Hollywood Story on the show found that the biggest problem that any of the cast faced during the show was not being able to have a normal upbringing. So is Diamond's account of behind the scenes of Saved By The Bell true? Who knows. There's certainly no proof other than his word, and some of the allegations are fairly bizarre (you'll see) so I'm undecided. His account is way more interesting than the E Hollywood story though, so here goes:
1. EVERYBODY WAS SCREWING EVERYONE ELSE ON THE SHOW (EXCEPT DUSTIN DIAMOND)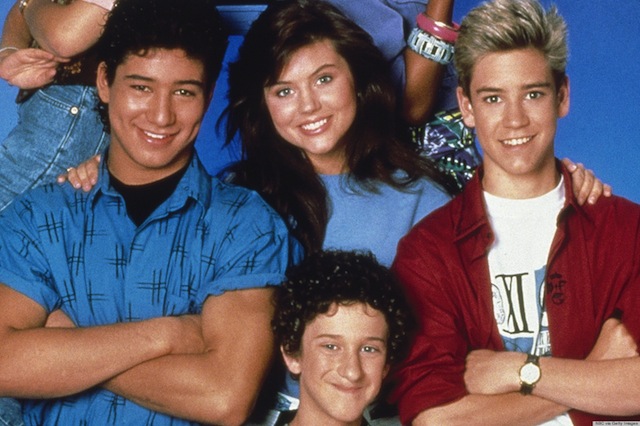 Yeah that's right. All of the students screwed each other except Screech (not that he was too bothered, but we'll get to that) with many of the liaisons actually mimicking the storylines of the show.
Diamond tells us you just had to look at the storylines of the show – specifically the Zack romances – to tell who was doing who. He offers this quote as an explanation: 'If Kelly [Tiffani Thiessen] was interested in Slater [Mario Lopez] one week, then backstage there was a lot going between them in Mario [Lopez]'s room, then, if Jessie [Elizabeth Berkley] kisses Zack, then you know Elizabeth Berkley is going in Mark-Paul's room.'
Apparently Elizabeth Berkeley was a lot more desperate than Thiessen with Diamond stating 'there was a desperation to her ho'ing, I wouldn't be surprised if Elizabeth walked in one end of the dressing room while Tiffani walked out the other.' Even Lisa Turtle got a ride with the two guys as sloppy thirds (most specifically during the fashion show episode where she smooches Zack) towards the end of the show's run. But none of the girls wanted to hook up with Dustin, but like I said he wasn't bothered because….
2. DUSTIN DIAMOND HAS A HUGE DICK AND HAS SCREWED OVER 2000 GIRLS, MOST OF WHICH HE PICKED UP AT DISNEYLAND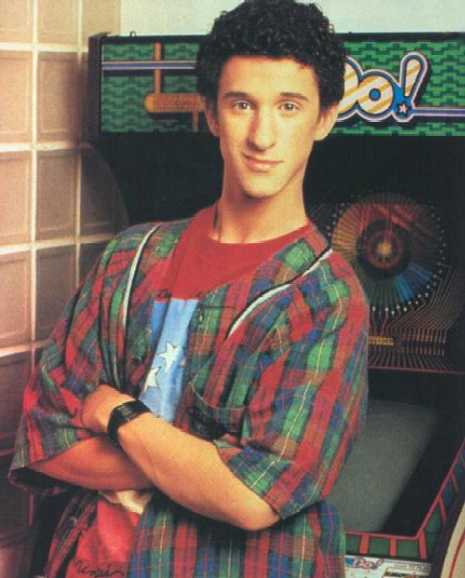 He refers to his dick as 'his monster' and that everyone came to know this when he, Mark-Paul and Mario all took polaroids of their dicks and shoved them under Tiffani Amber Thiessen's dressing room door. Except the other guys played him so it was just his picture down there – this kind of backfired though due to the sheer hugeness of his dick. Yet still none of the leads expressed an interest in fucking him. Hmm. (Although if you've seen his $ex tape, the size of his dick can be confirmed and he isn't faking it, although there were rumours he used a stunt penis for that).
Anyway, Dustin tells us that when the show went on hiatus, that he had about four months off and he spent most of these at Disneyland with his buddy Brian. Other cast members would use fake ID's and hit the LA bar scene, but Diamond would just hang around Disneyland and pick up Swedish babes on holiday who were stoked to meet their favourite television personality at Disneyland – remember Saved By The Bell was shown worldwide and back then there were only a few channels in every country, so practically everyone in the world knew who he was. He goes into detail about all the rides – apparently if you timed it right, Pirates of the Caribbean could last a good eighteen minutes which was great for getting blown or 'Disneyfinger' as Diamond likes to refer to it. Use your imagination.
Read Next: Modern Day Saved By The Bell Scenarios With Zack Morris Himself
During the times the show was filming, he might have $ex up to three times a day with sluts he picked up in LA. Dustin had a wealth of different angles – for instance he might pick up a girl in an LA bar, say he had an early call, drive her over to the studio, give her a guided tour and then fvck her on Zack's bed. He had $ex in every bed used in the series, except maybe Screech's bunk bed. Other times, he would just spend down time in between filming chirpsing extras and then go and fvck them on one of his co-star's dressing room couches. Smooth moves dude.
3. TIFFANI AMBER THIESSEN WAS A HUGE SLUT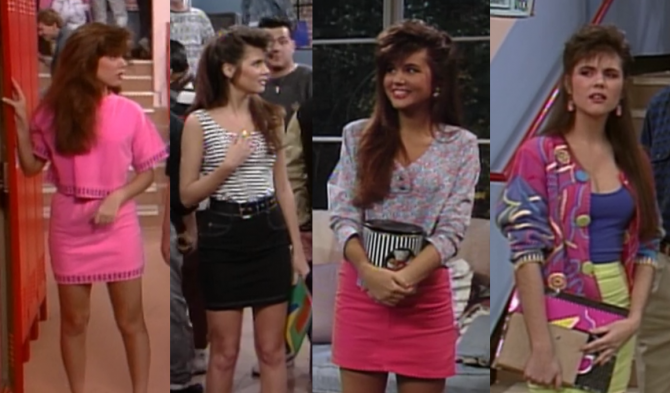 Dustin tells us that during the famous anti-drugs episode in which a movie star named Johnny Dakota shows up and tries and gets the gang to smoke pot, but they stand up to him (I think it's called NO HOPE WITH DOPE) that Thiessen was simultaneously fucking both Mario Lopez (Slater) and Mark-Paul Gosselaar (Zack), whilst her real life boyfriend Eddie Garcia (who played Johnny Dakota) was hanging around on set. Throughout the week of filming, she would run from one dressing room to the next whilst Garcia was none the wiser. Eventually he found out and ended things though.
Read Next: The 8 Types of Comedowns
Then, when Saved By The Bell was ending, Thiessen was dating Brian Austin Green from Beverley Hill 90210 – you know that goofy white kid who liked hip hop ten years before Eminem, I guess you might call him a pioneer -and she got him to get her a job on that show (where she appeared NAKED for about ten seconds. I remember watching a whole episode of that shitty show just to see that part. It was right at the end. Go figure) probably through multiple blow jobs. Of course, she then promptly dumped him. Dustin Diamond says that people in the street would ask him about Thiessen and Dustin would be all puzzled, telling them that she was bait and saying stuff like  'dude, trust me, you do not want to go near that.' It's probably just because he never got to bang her though, and who can blame him really? She was everyone's number one back in the early 90's; I'm kinda disappointed my balls hadn't dropped then so I couldn't have tried to chirpse her. Doesn't sound like it would have been too hard.
4. ALL OF THE SAVED BY THE BELL CAST WERE ON DRUGS AND PARTIED HARD ALL THE TIME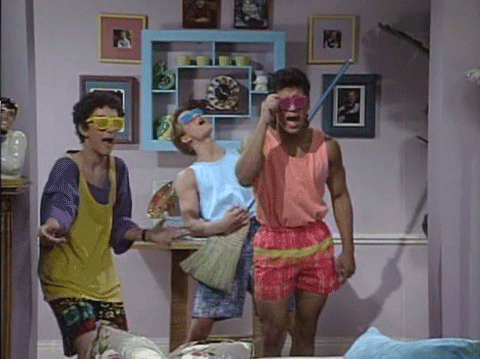 Dustin goes into detail about how he smoked a shitload of weed during his time on the show, usually at Disneyland, where if he wasn't getting ass then he would be getting baked and enjoying the rides.
Despite the good intentions of the show, Diamond states that he 'was off the 'No Hope With Dope' train and getting off at the next stop: Spliffsville. He even once bought a seven foot bong, which is just fvcking stupid really. The rest of the cast were the same, with Tiffani Amber Thiessen in particualr developing into a notorious LA party girl. Or slut (see above). Ironically, Diamond even states that during the 'No Hope with Dope' episode, he could smell Tiffani Amber Thiessen getting high in her dressing room. She just sounds like the perfect girl, huh?
Read Next: Here's A List Of Things You 100% Don't Want To Know
5. ED ALONZO WAS A PAEDOPHILE WHO HAD SEX WITH A YOUNG NEIL PATRICK HARRIS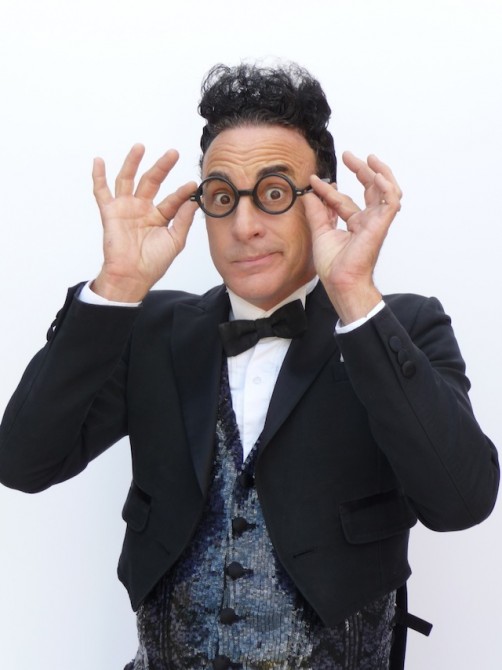 Again, this is another one of the more bizarre implications that Diamond makes during the course of the book. Ed Alonzo played Max – the owner of the Max where the Baysiders used to hang out – in the early seasons of the show. Remember him? No, me neither.
Anyway, he was a magician in real life and as such he did a lot of tricks on the show for the cast members. Yeah, I don't remember that either. But yeah, because he was a magician he had some big warehouse full of magic tricks that sounds pretty awesome, and one time Dustin Diamond got to go over there and check it out. He thought it was rad and made plans to visit again, only to find out that Ed had cancelled on him to hang out with Neil Patrick Harris instead.
Read Next: The Pros And Cons Of Being A Fatty
At the time Doogie Howser M.D. was a pretty big show, but I think Neil Patrick Harris only became known over here for playing Barney on How I Met Your Mother. In any case, the chapter ends with the following paragraph: 'Ed wound up spending a lot of time with Neil Patrick Harris. A lot of time. For a while, they were inseparable, conjuring their mystical spells of enchantment. It wasn't until years later that Neil Patrick Harris announced he was gay.' Now, if Dustin Diamond isn't drawing a line and asking the reader to connect the dots with that paragraph, then I don't know how to chirpse girls.
6. MARIO LOPEZ (AC SLATER) WAS A HOUND DOG WHO WAS ACCUSED OF RAPE, BUT NBC COVERED IT UP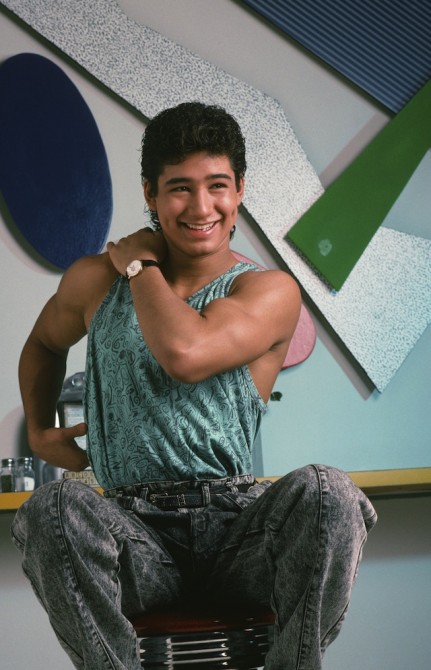 Mario Lopez was an even bigger hound dog than Dustin Diamond during the course of the show. Strangely, very little is mentioned of any potential romances that Mark-Paul Gosselaar may have engaged in during the show – you would think that as ZACK MORRIS he probably got most of the girls, but aside from the girls on the show, Diamond says he doesn't know much about any girls that Gosselaar hooked up with.
Anyway, Diamond states that Mario Lopez used to hit on every co star, every extra, every production assistant and every fan he ever found in his vicinity, and he would hook up with most of them due to his celebrity status and great mullet. He even managed to bang Denise Richards – you know, from Wild Things and one of Charlie Sheen's ex wives – who guested on an episode of the show! Lopez got found out though, when he got accused of raping a girl he lured back to his guest house (re: some house he had built in his parents back yard to fool around in). She had a vaginal examination and everything, and it looked as if she was telling the truth. Before it got to court though, NBC's lawyers came out of the woodwork and paid her off with about 50 grand, and AC Slater kept walking tall along the halls of Bayside.
Read Next: The 2013 Comprehensive Guide to the Dick Pic
7. WILL SMITH IS A GREAT CHESS PLAYER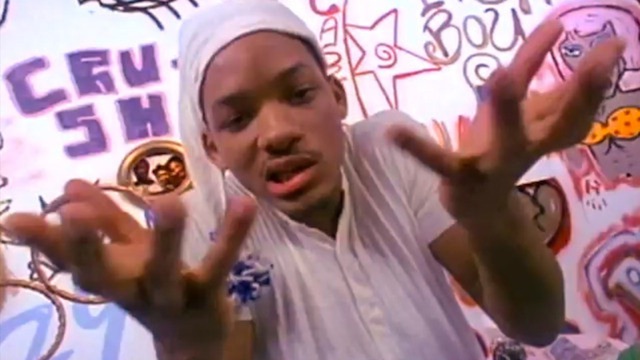 Saved By The Bell was filmed right next door to The Fresh Prince of Bel-Air and Will Smith and Dustin Diamond would often play chess together in the downtime between filming. Apparently, Will Smith is a great player. Is there anything that dude can't do?
8. MARK PAUL GOSSELAAR DYED HIS HAIR BLONDE DURING SAVED BY THE BELL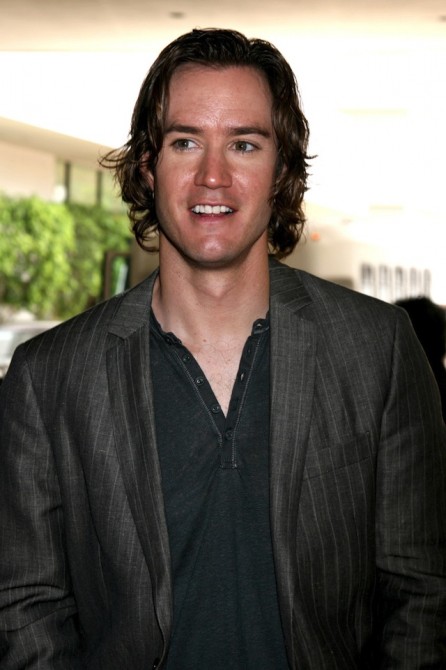 As everyone NOW knows due to his roles in Dead Man on Campus and NYPD Blue, Mark Paul Gosselaar does not have blonde hair. However, at the time Saved By The Bell was famous, according to Dustin it would have been 'a huge scandal' if it had got out that Zack dyed his hair. Apparently one time, Dustin was in Mark Paul's dressing room and spied a tube of Sun-IN Hair Lightener on the couch and this turned into a pretty big beef between the two.
9. DUSTIN DIAMOND PLAYED BASS IN SOME BAND THAT OPENED UP FOR NOFX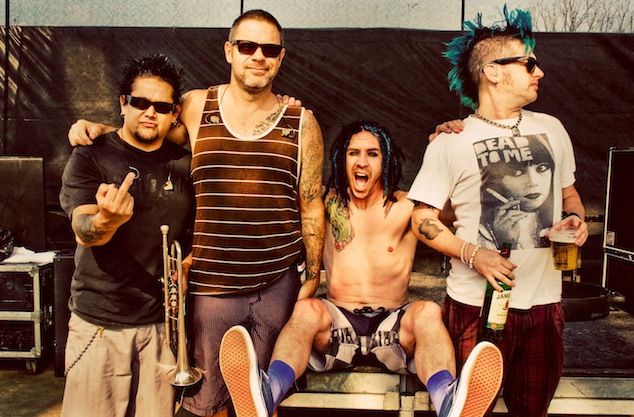 This is pretty cool because I love NOFX, it wasn't really that cool a story though. Somebody threw a bottle at him during the show and it hit him in the eye and completely messed his face up. This led to him having to wear an eyepatch in one episode of Saved By The Bell. They covered it up with some goofy dialogue like 'The marching band has a new trombone player. All I can say is look right and left before crossing the grass' *laughter*
10. MARTIN LAWRENCE SCREWED UP LARK VOORHIES SOMEHOW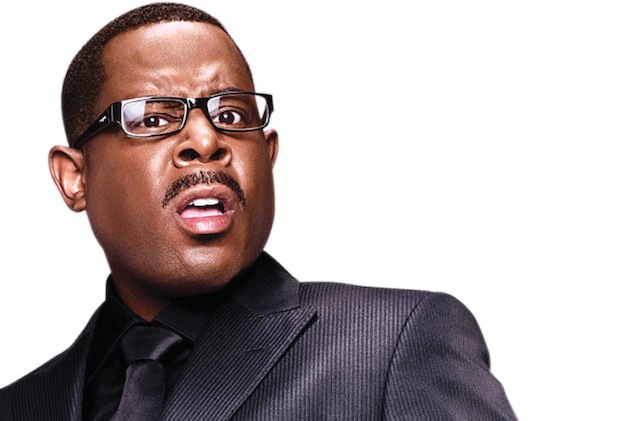 Martin Lawrence – yes THE Martin Lawrence from Bad Boys and um Blue Streak (?) – was engaged to Lark Voorhies after the show ended and in one of the book's more bizarre accusations, Diamond seems to imply that Martin lawrence beat her up, or at least completely messed up her life through some kind of abuse, be it mental or physical. He begins by stating that Lark was always kind of weird and detached during filming – aside from the later days where she became sloppy thirds – due to her faith as a Jehovah's Witness.
Read Next: How To Survive Being A Fresher At University
However, upon meeting her in later life to film a DVD commentary – after Martin Lawrence had admittedly ended the engagement by announcing on the Arsenio Hall show (what!?!?) that he planned to marry someone else, which is enough to fvck anyone up – that she was completely and utterly despondent, and flinched whenever a man even said anything near her. Throughout the DVD taping, Dustin tells us that she just sat there rocking back and forth on her chair mumbling. Whether this was simply due to Martin Lawrence's actions in breaking off the engagement, or because he beat her up or something – which Dustin Diamond seems to be implying – is unknown as he cleverly leaves it up to the reader to draw their own conclusions. One thing is for sure though, that DVD commentary probably sucks.
11. THERE WAS PERHAPS A BIZARRE THREE WAY BETWEEN MARK PAUL GOSSELAAR, TIFFANI AMBER THIESSEN AND SHOW CREATOR PETER ENGEL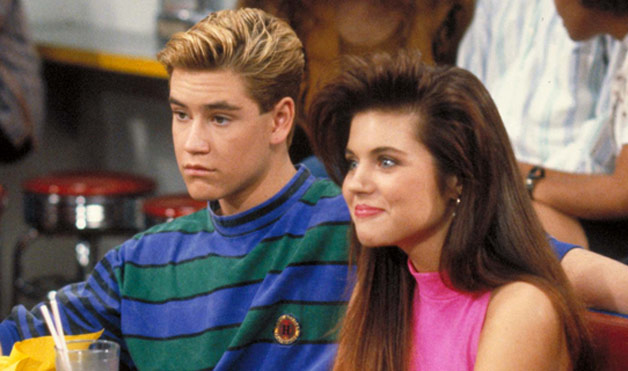 Peter Engel was a born again Christian who had discovered Christianity after a life wasted partying (his own words) and his vision of Bayside was one of idealised childhood, where there was no swearing/violence and little promiscuous or edgy behaviour, hence episodes such as 'No Hope Without Dope.' However, in probably the most bizarre and unfounded accusation within the book Diamond implies that Engel would regularly have $ex behind closed doors with his two lead actors. He states that most meetings that cast members would have with Engel would be fairly short and the door would be left open.
Read Next: Celebrities Go On TV To Read The Tweets Trolls Have Written About Them
The basis for these bizarre three ways began with Mark-Paul Gosselaar entering his office for extended periods of time; then Tiffani Amber Thiessen would head up there for what Diamond describes as a 'two hour, marathon session.' Diamond directly relates these sessions to Thiessen getting a role on The College Years – she originally wasn't going to feature in it – and also for stealing his spot on a promotional trip to Paris that he and Gosselaar were scheduled to be embarking upon. Whether or not anything went on in these meetings is obviously unknown, but he manages to get a chapter out of it and is pretty clear with his implications on what was going on in there. Given the picture he paints of Thiessen, it's fairly believable on her part, but it doesn't really add up with the representation he gives of Gosselaar. Who knows though?
12. FRED SAVAGE IS A DOUCHE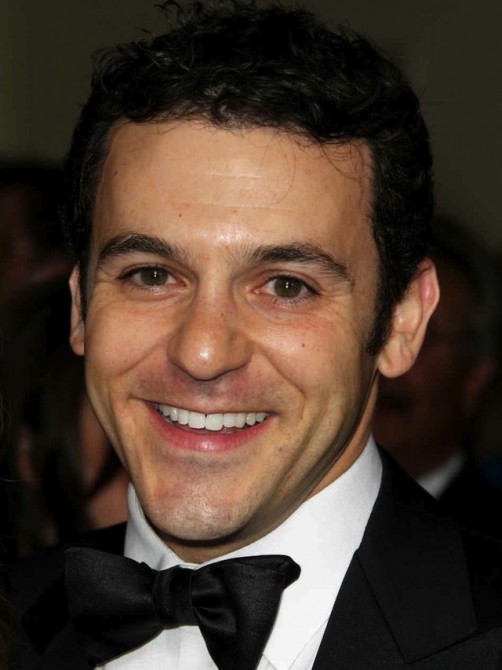 The Wonder Years are a great pop punk band who I'm pretty good friends with, but first and foremost it is also probably my favourite TV show ever.
It's probably the only show I could watch as a child and be like 'wow, I can't wait until I get to do all that stuff with my buddies' and watch now as an adult and be like 'wow, remember when I did that kind of stuff with my buddies.' In short it rules. So I was pretty dismayed to find out that Dustin Diamond had met Fred Savage and that he was a complete douche. Apparently he stuck a pencil end in his nose, scooped out a booger and then made an extra eat it and then also kicked a director in the shins when he was told to do a scene he didn't want to do. Shocking behaviour for an 8 year old.
Read Next: Cop Assists Stoners With Lighting Of Two Pound Joint
13. MARK PAUL GOSSELAAR WAS USING STEROIDS DURING THE COLLEGE YEARS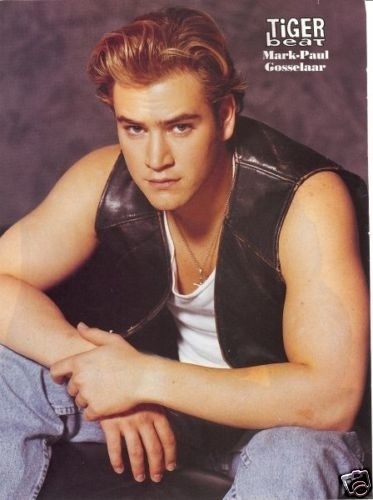 Apparently Mark-Paul loaded about 25 pounds of muscle onto his scrawny frame in about a month at the beginning of Saved By The Bell: The College Years (which was cancelled after about half a season). Diamond even says just watch the show and you can see how massive he became, and to be fair I just picked this video at random and Zack does look pretty stacked/weird in it. It's also a pretty funny scene where Zack tries to get Leslie (who the fuck is Leslie?) to go on a date with him. You can guess the results:
Gosselaar emphatically denied any accusation of steroid abuse, but eventually got so massive that executive producer Peter Engel had to tell him off about it and he stopped. I don't know if you can see any evidence of this on the show or not, because it probably got cancelled before the results could be seen.
14. DUSTIN DIAMOND HAD AN AFFAIR WITH LINDA MANCUSO, THE VICE PRESIDENT OF NBC AND A WOMAN ALMOST DOUBLE HIS AGE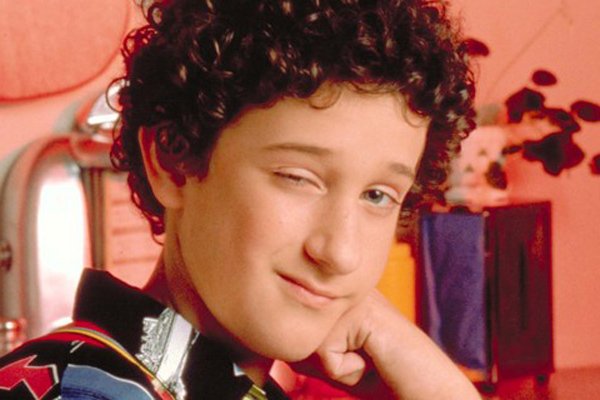 Again, another accusation/story in this book that nobody can verify/disprove as Linda Mancuso herself died of cancer in 2003. Still, Diamond gives about 20 pages detailing the seduction in the book, so either he has a very overactive imagination (possible) or it really was true. He states that because Saved By The Bell was such a huge show, he could walk into Linda's office and hang out with her whenever he wanted, and that ever since the beginning of the show she treated him as an equal and a friend.
They developed a close bond over the course of the series and, as Dustin grew up he started to really fancy her and this attraction eventually turned into a sexual relationship. It must be said though it took A LONG TIME and lots of boring will they wont they episodes featuring sentences such as 'my heart was like a crazed wolverine, trying to tear free of my chest' before he managed to nail her and even then it didn't get that interesting: they just boned a few times and were professional on set and kinda gradually drifted apart as time went by.
It's pretty convenient for the sake of the book that she's dead now and nobody can verify this story though, isn't it? Still, it's kinda cool to think of Screech as a precursor to Stifler. Although let's face it, looking at this picture Linda Mancuso isn't really a patch on Finch's mom.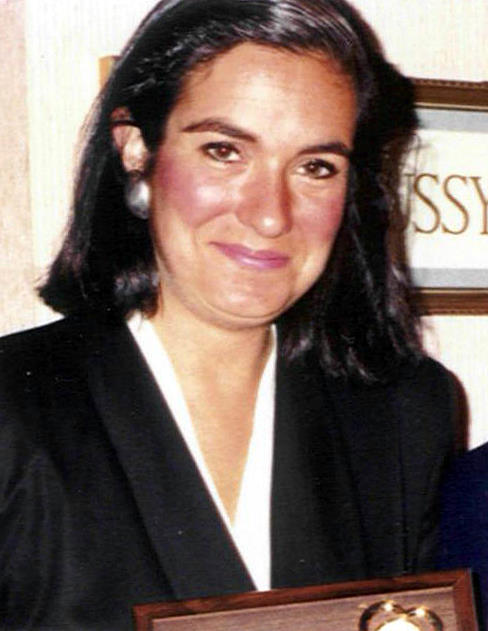 Read Next: Man Vs Food's Adam Richman Gets Skinny
15. DUSTIN DIAMOND IS A BITTER, BROKE, OLD MAN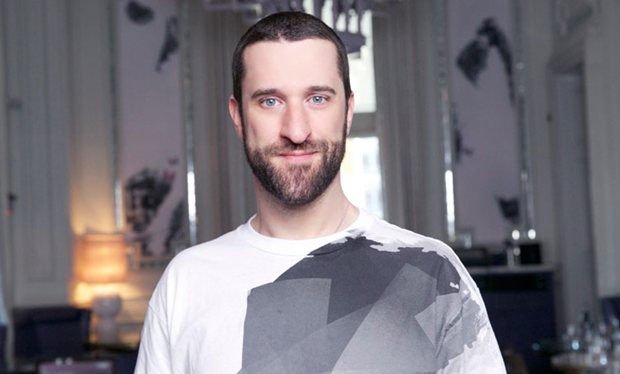 Dustin Diamond seems pissed off a lot in this book. I mean, even if he isn't great friends with these people and never was, he still worked with them for ten years and grew up with them. I think it kind of sucks that he would write a book like this knowing full well the kind of shitstorm it could get them into. But still I guess when you're broke, you're the only person who made a $ex tape that hasn't furthered your career and the biggest television appearance you have all year is a 30 second shot in the crowd at Wrestlemania, I guess you've gotta think of some way to make some money.
His bitterness is perhaps exemplified by the end of the book where, for once, he allows the lines between Screech and Dustin Diamond to be blurred unusually. He discusses his ten favourite episodes of Saved By The Bell, ending with the episode where Screech fights Zack after he finds him kissing the love of his life Lisa Turtle. The book ends on a sombre line from that episode, with Screech professing to Zack 'Why'd you have to steal my dream? I hate you,' which has obviously been placed there to try and illicit sympathy from the reader in that Diamond resents the rest of the cast of the show for bullying him or excluding him or whatever throughout the course of the show. But this directly contradicts other sentences in the book, where he states even though he didn't get on with the cast, he had a great time making the show and fvcking all those bitches and whatever else he got up to during his time on the show.
Read Next: Writer Masturbates On Subway, Writes Article About It
So you can only really assume that – as the stigma of Screech will be attached to him wherever he goes and he's also broke – he's just really bitter about the whole period of his life and the fact that almost everyone else in the cast of Saved By The Bell (aside from Mr Belding) has gone on to have FAIRLY stable TV careers eventually can't help either. And that's kinda sad, when you think how much joy he must have brought to so many people with that character. That's Hollywood for you though I guess. I hope he gets over it.