TV
The Shocking Truth Behind Saved By The Bell
WARNING: By reading this you're about to have your childhood shattered into a million pieces made up of drugs, sex and paedophilia. Don't say we didn't warn you…
—
So, I recently posted up a review of Dustin Diamond's autobiography 'Behind The Bell' and promised a follow up article where I discussed all the revelations about the Saved By The Bell cast made during the text. And boy were there a lot. So here it is.
However, it should be noted that Dustin Diamond was never really friends with any of the cast of the show – whether this was because he was a weird nerd like his character or for some other reason isn't really known. Dustin himself offers the fact that it was because he was twelve when the show started whilst everyone else was fifteen as the reason they didn't get along and he was often excluded, but who knows if that was the case? In any case, he isn't friends with any of the cast anymore (except maybe Mr Belding) and missed out on their reunion photoshoot last year because of this, and is also broke – which probably forced him to write this book.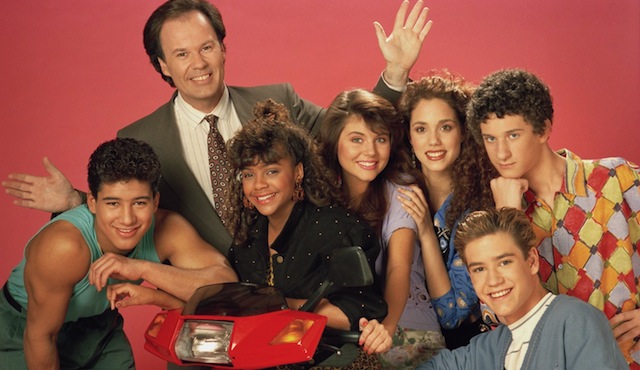 As we all know, scandal sells (that's why you clicked on this link right?) and so it was probably in Dustin Diamond's best interests to attempt to make the book as juicy as possible. Of course, all of this implies that the revelations within the book might not be 100% true. Especially when an E True Hollywood Story on the show found that the biggest problem that any of the cast faced during the show was not being able to have a normal upbringing. So is Diamond's account of behind the scenes of Saved By The Bell true? Who knows. There's certainly no proof other than his word, and some of the allegations are fairly bizarre (you'll see) so I'm undecided. His account is way more interesting than the E Hollywood story though, so here goes:
(Click the arrows below to navigate through the slides.)
1. EVERYBODY WAS SCREWING EVERYONE ELSE ON THE SHOW (EXCEPT DUSTIN DIAMOND)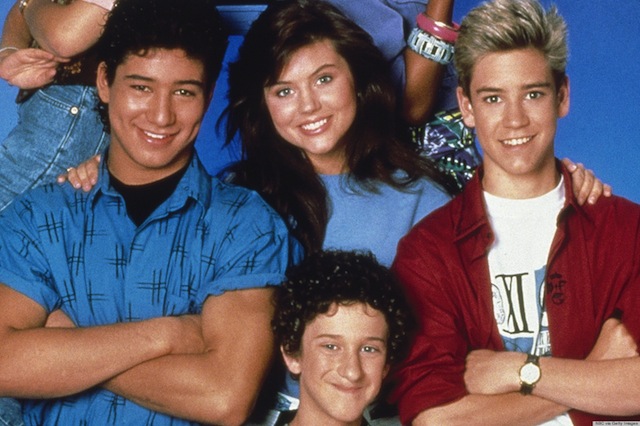 Yeah that's right. All of the students screwed each other except Screech (not that he was too bothered, but we'll get to that) with many of the liaisons actually mimicking the storylines of the show.
Diamond tells us you just had to look at the storylines of the show – specifically the Zack romances – to tell who was doing who. He offers this quote as an explanation: 'If Kelly [Tiffani Thiessen] was interested in Slater [Mario Lopez] one week, then backstage there was a lot going between them in Mario [Lopez]'s room, then, if Jessie [Elizabeth Berkley] kisses Zack, then you know Elizabeth Berkley is going in Mark-Paul's room.'
Apparently Elizabeth Berkeley was a lot more desperate than Thiessen with Diamond stating 'there was a desperation to her ho'ing, I wouldn't be surprised if Elizabeth walked in one end of the dressing room while Tiffani walked out the other.' Even Lisa Turtle got a ride with the two guys as sloppy thirds (most specifically during the fashion show episode where she smooches Zack) towards the end of the show's run. But none of the girls wanted to hook up with Dustin, but like I said he wasn't bothered because….