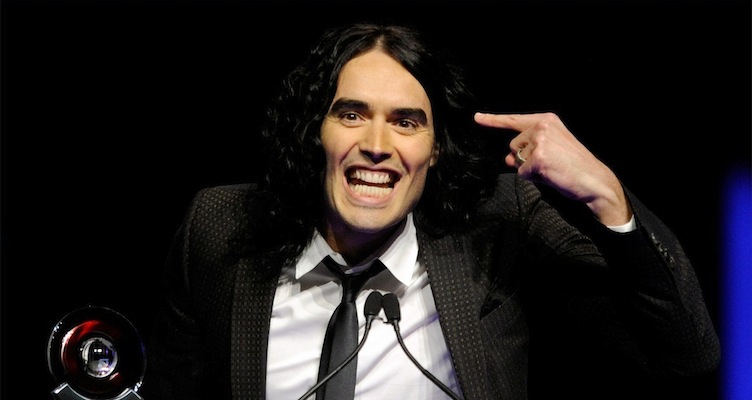 Russell Brand is one of those Marmite entertainers that you either love or you hate. I couldn't stand this guy when he used to do that Big Brother's Big Mouth, but over the years I have to admit that he's grown on me and I don't actually mind him now. In fact he actually makes me laugh and I appreciate his weird and wacky style.
Now Brand used to be a class A smack addict, and everyone knows it. After battling an alcohol and heroin addiction for 11 years of his life, Brand surely knows a thing or two about addiction. Now Brand's completely drug and booze free, and he puts it down to Abstinence recovery. Abstinence recovery, in short, is tapering off drugs and booze and learning to live without them through abstinence. The other option available to smack addicts these days is the Methadone approach. Methadone is a heroin substitute which is given to heroin addicts for free who are on a methadone treatment program. The point of giving heroin addicts methadone is that methadone is meant to make heroin addicts not want/need to do heroin because they're getting their high in a safe manor through methadone. Bollocks. Absolute bollocks.
Imagine if you wanted to get drunk, and the government didn't want you drinking spirits, so they gave you a glass of wine with the intention that after you've drank the glass of wine you'll feel satisfied and will forget about wanting a drink until your next prescription of wine. Unfortunately, that's not how addiction works. You drink your wine and you're fired up and wanting more. You enjoy the wine because you're addicted to alcohol so you want more, you want some spirits for that higher buzz. The same goes with methadone and smack (I presume) – you take your government prescription of methadone, enjoy the buzz and want more. So you go out and score some smack. Back to square one but with the government spending a shit load of the tax payers' money giving smack addicts free methadone.
Russell Brand is a firm believer that methadone programs don't work, for this exact reason. Brand has made a documentary for BBC 3 which looks at addiction and ways of recovery. To promote his documentary/have a mass debate (lol), Brand was invited to Newsnight to fight his cause for abstinence recovery with a Tory Party MP, an addiction/rehab expert, and some twat called Peter Hitchens. The outcome is rather comical, check it: