LIFE
The Truly Tragic Rise And Fall Of Aaron J. Hernandez

Former American football player and convicted murdered Aaron J. Hernandez was found dead in his prison cell after committing suicide this week. His story is a truly tragic tale of a man who let his past ghosts get in the way of a path to success.
Featured Image VIA
To start from the beginning, Hernandez had a tough upbringing – he was just 16 when his dad died. According to his mother, he took the death badly, leading him to rebel in his teen years. Despite the struggle, Hernandez was a promising American football player and as a result of his skills, he was drafted by the New England Partriots in the fourth round of the 2010 NFL Draft. After signing a four year deal, he started the season as the youngest player on any active roster in the NFL and he proved his worth – in week 2 he became the youngest player since 1960 to have 100 yards receiving in a single game. He was shit hot basically.
His success meant he went on to sign a huge five-year contract extension that would pay him nearly $40 million. He ended up with a baby girl, a loving fiancée and an incredible $1.5 million mansion. Despite all of this, Hernandez's past was not fully shaken, and he had multiple run-ins with the law, including several shootings.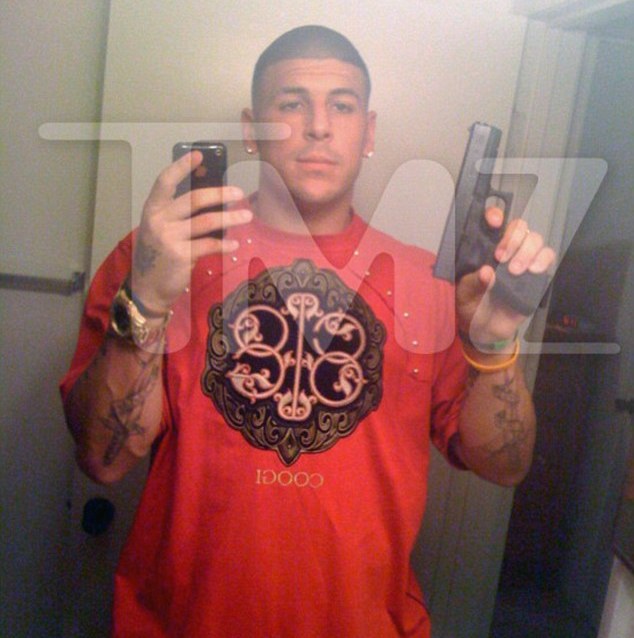 There were rumours he was affiliated with the Bristol Bloods street gang in Connecticut, which Rolling Stone said he became closer with as his career wore on. However, thanks to his coaches and cops allegedly covering for him, he managed to escape charges every time. That is, until 2013.
In the summer of June 2013, Hernandez shot dead his friend, Odin Lloyd, outside a Miami strip club following an argument. Hernandez was immediately arrested and charged with first degree murder in addition to five gun-related charges. NFL dropped him and he was sentenced to life without parole – basically, he would have to live out the rest of his life in prison. That was his free life over.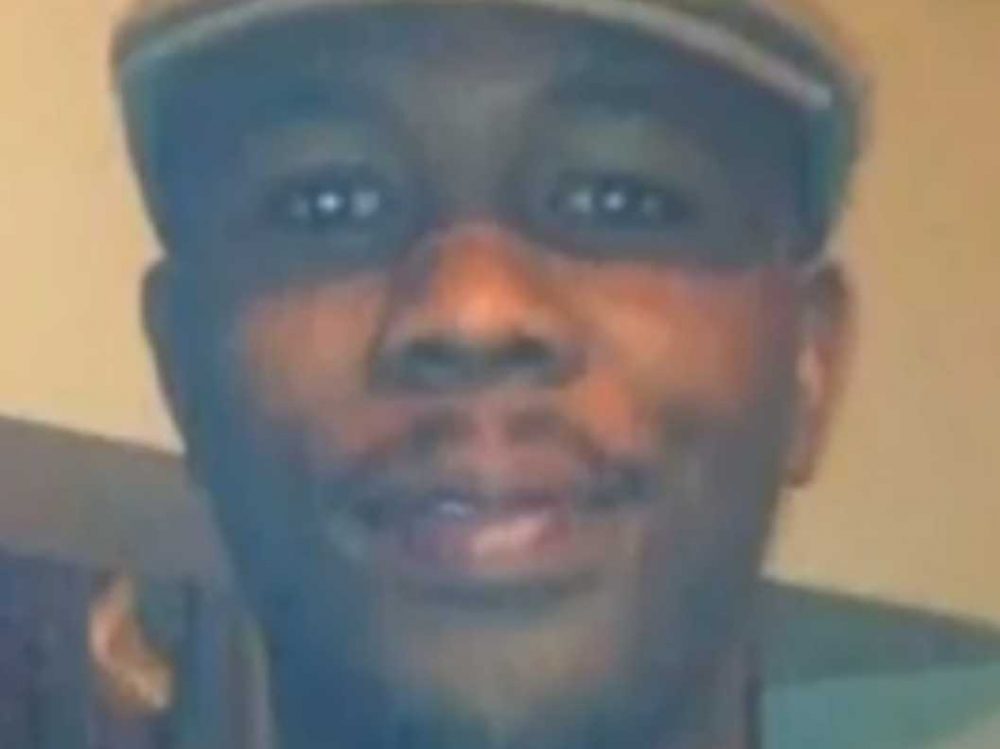 Up until recently, Hernandez had just been living out his sentence. However, he faced a fresh trial this month for the murders of Daniel de Abreu and Safiro Furtado, who were killed back in 2012. The trial lasted just a month and Hernandez was acquitted of the charges.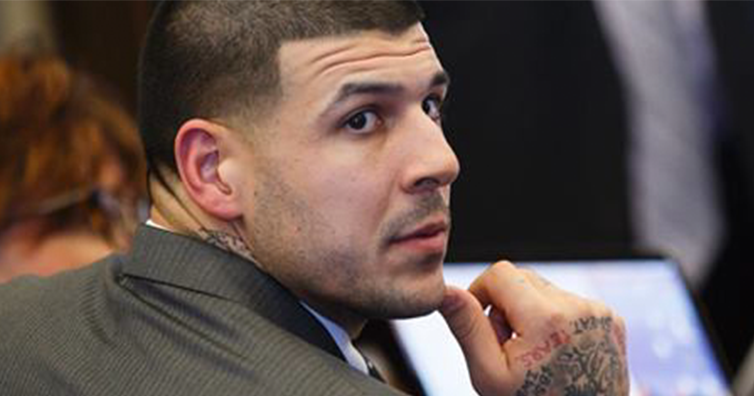 Although he won this minor victory, less than a week later Hernandez was found dead in his cell after committing suicide. He was found hanging from a bedsheet attached to a window in his cell in the Souza-Baranowski Correctional Center at about 3:05 a.m. on Wednesday (April 19th 2017), the state Department of Correction said in a statement.
His death came as a shock, particularly as he had apparently appeared "buoyant" during his recent trials. The details of the death are seriously messed up – Hernandez was found with the bible verse John 3:16 scrawled on his forehead and red marker pen on his hands and feat. The verse says whoever believes in Jesus "shall not perish but have everlasting life".
Police are now investigating whether Hernandez was high on drugs at the time of death and his brain is also being studied for signs of disease. Obviously there are still many unanswered questions, but you could speculate whether he had been planning this. After all, life without parole is a pretty brutal way to spend the rest of your life, just locked away in a US prison until you die. Also, perhaps he was waiting until he was acquitted of these crimes, so he could be deemed "innocent" in some respect before ending his life. I guess we'll never know for sure what was running through his brain.
One thing is definite, however – this story is a tragic tale of a man who went from zero, to hero and then back to zero during his short life. He could've enjoyed a life of success and riches, but he just couldn't let go of his past.