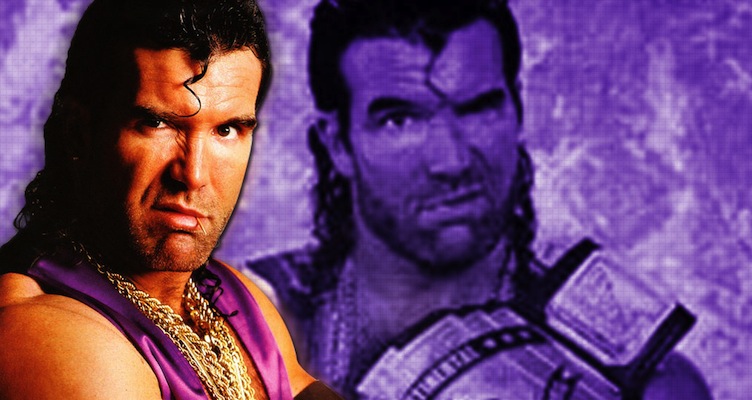 Hey kids, do you want a reason why not to get into booze and blow? Well here it is.
Meet Scott Hall, AKA Razor Ramon, professional wrestler, drug addict, alcoholic and murderer.
Upon Scott Hall's rise to fame, the professional wrestler found out about steroids, women, cocaine, booze and partying. Turns out things didn't work out for Scott Hall and he's now he's a shadow of his former self.
Born into an alcoholic family, Scott was acquitted of 2nd degree murder at the age of 25 after shooting another dude in the head at point blank range during a fight. A year after this Scott entered the world of professional wrestling and became the bad guy of the ring. Under the name of Razor Ramon, Scott hit the big time and was soon earning over $1 million a year from his wrestling career. This was a pretty big deal in the world of wrestling, and Scott loved the buzz.
☛ More: VIDEO: Steve Austin goes berserk and has a wrestling match in a supermarket
This video shows Scott's rise to fame and fall to rock bottom. Some compare Scott to the real life character Micky Rourke plays in The Wrestler (although Micky Rourke seems to play that character pretty well himself in his own life). Even though I'm not a big wrestling my fan myself (I leave that to TimW_Brap), I found this video a sweet watch for a Monday morning. It really gets the juices going for a productive day and staying away for all the good things that are actually bad for you in life. Like booze and blow kids. Check it: