NEWS
Here Are The Places You Can Legally Get High On 4/20

Today is one of the most important holidays in any weed smoker's diary – 4/20. This much beloved day is dedicated solely to getting high.
Featured Image VIA 
The origins of 4/20 are still a little unclear – most recently a consensus has emerged claiming it started with a group of friends from San Rafael High School in California, who called themselves 'The Waldos'. A mate's brother said he was worried about getting arrested for growing weed at a local woods, so he drew a map and gave the group permission to harvest the crop.
During Autumn 1971, at 4:20pm, after classes the group would meet to smoke a joint before heading out to find the patch. Although they never did find it, their term for the search '4/20' took on a life of its own.
Today 4/20 is celebrated worldwide. Obviously it's still not legal in the UK to smoke weed recreationally (not that this stops most of us). So where is it legal in 2017? Here are just a few places you can spark up without getting done, as outlined by thrillist:
Argentina
Argentina has a lax "to each their own" policy with smoking, however you don't want to get caught selling, transporting, or cultivating marijuana—but lighting up a bong in the privacy of your home is still totally fine.
Cambodia
The use of weed is widespread among the Khmer people and foreigners alike—there are even places designated as "Happy Restaurants" in Phnom Penh, Siem Reap and Sihanoukville that publicly offer food cooked with marijuana.
Colorado
Residents can possess up to one ounce of pot, while non-residents only get a measly quarter to hold them over until their phony CO license comes in the mail. While you can literally walk into a store to pick up, most dispensaries limit customers to one transaction a day.
Columbia
Pot has actually been decriminalised in Columbia since 1994 and up to 22 grams is fine under the eyes of the law. However, if you're caught with over 20 plants—which is a bit much—you will have to face some unpleasant music.
Czech Republic
Possession of up to 15 grams for personal use has been decriminalised, while medical use on prescription has been legal and regulated since 2013.
Ecuador
Ten grams is the legal limit in Ecuador, whereas selling, cultivating or transporting the stuff will get you in serious trouble.
Jamaica
You're probably not shocked to see Jamaica on this list, but you might be shocked to know they just recently decriminalised the stuff. Possession of up to two ounces will only be counted as a petty offence and citizens can now grow up to five plants for use of religious purposes.
Mexico
Mexico decriminalised weed in 2009 and likely experienced a widespread piñata shortage shortly after, when everyone stopped violently hitting them with bats and instead just ate all the candy beforehand.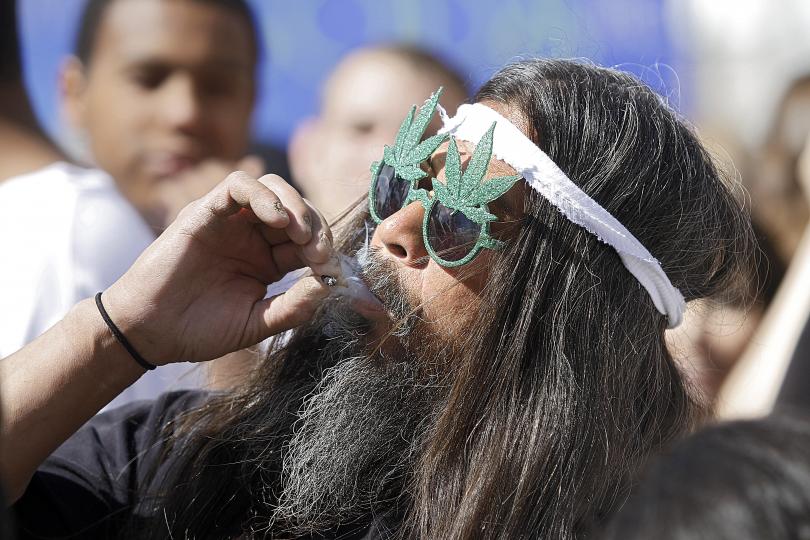 North Korea
The famously hermetic country has a shockingly liberal stance on marijuana. You can quite literally walk into a grocery store and pick up a bag of weed (if they have it) and then smoke it to your heart's content. All fun and games until you remember you're in North Korea.
Peru
You can grow it. You can drive around with it. You can smoke it. Hell, you can do whatever you want with it. Except sell it. Definitely don't do that.
Spain
Referred to as the "new Amsterdam," Spain boasts about 500 "cannabis clubs" and has made it totally legal to grow and smoke weed in the comfort of your nag champa-scented home.
Uruguay
Uruguayan president, Jose Mujica, has completely legalised pot. While Mujica hasn't yet specified certain amounts or mandated any rules on transporting or selling, you do have to be over the age of 18 to buy it.
These countries are just a select few places where weed is legal in some way. Hopefully the UK follows suit pretty damn soon. It makes so much sense.