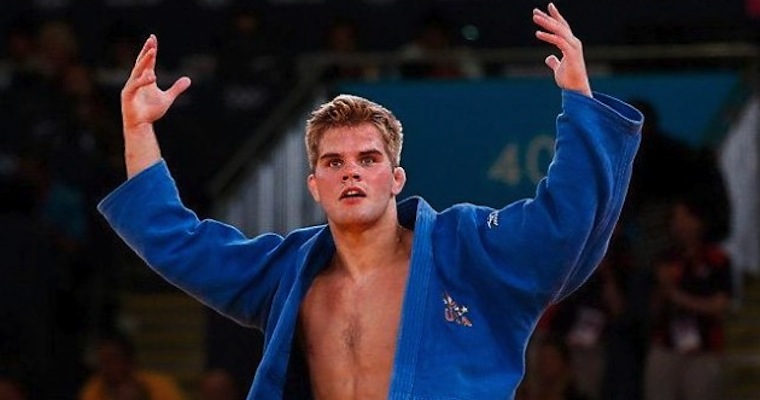 US Olympian Nicholas Delpopolo has been disqualified and sent home from the Olympics after testing positive for drugs. Turns out the drugs he tested positive for was cannabis, which he admits he ingested in the form of a brownie. LOL.
After Nicolas' urine was found to contain traces of cannabis, he responded by saying that he didn't know the space cakes contained any cannabis, and he just thought they were innocent brownies like your Nan used to bake. Yeah right Nicolas! I mean come on, you've got to be one dumb mother fucker to unknowingly eat some eat space cakes just before you compete in the OLYMPICS. This ain't no lunch time high school extra curriculum activity, this is the mother fuckin' Olympics fool.
If you check out Nicholas Delpopolo's website you can see he has a donation section set up, which probably paid for his bag of weed that was cause of his disqualification. Although I am completely for the legalisation of cannabis, and that I can't see how getting stoned would give you any kind of advantage over other athletes in the Olympics (and would surely put you at a disadvantage?), this guy kinda deserves to go home just for being so stupid.
Here's a video of Nicholas Delpopolo in action: