RANDOM
Newspapers Gone In Ten Years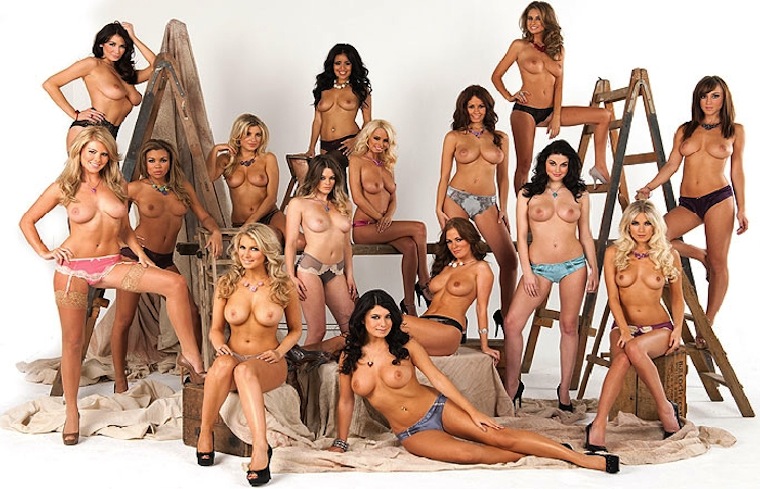 Rupert Murdoch claims that newspapers will be dead and gone in ten or twenty years! So will he presumably.  But it got us thinking here at Sick Chirpse what about page 3? Wouldn't we miss those awkward moments when our full English is delivered and the judgemental menopausal waitress is clearly disgusted as she sees us perving over Lucy Pinder's tits? Ah yes. But these are not just tits. They are the staples of British culture. They decorate our newspapers with a natural beauty and a give us a sense of pride for our busty women.
They are an innocent throwback to the sizzling sixties that have stood the test of time and even attempts for them to be banned in the Houses of Parliament. But perhaps most of all, they give us all a big boner before work every morning and for some allow us to crack one off in the bog during our lunch break. There's something dirtier about seeing filth on a page rather than on a screen.
Apart from page 3 which we'll look at in more detail later, I can't help thinking that it's a shame if we shift from our printed press to the internet entirely. This is already happening on a large scale in that you don't even have to buy a printed version of a newspaper and instead just visit the website to obtain a large proportion of the main news. Twitter and Facebook are now full of news from around the world and perhaps more vitally – local news.
A few months ago, I went on my facebook account and found out that my local forest (yes, I do have one) was burnt to the ground. Living in a different country, I wouldn't have heard this news instantly had it not been for this type of user generated journalism. Granted the update which read "Haahaa…Annalong forest is fucked" isn't going to win any awards for ground breaking journalism – however it was enough for me to receive this news as it happened…for free. No newspaper fee, no Sky News subscription or TV licence fee. Just the minute cost of a monthly internet fee.
There was once a day when the only thing we got for free was the parish bulletin. Nowadays we have Twitter, online newspapers and news sites; even FREE newspapers such as "The Metro" (one of the best national newspapers) and "The Mail on Sunday" in airports. And the remaining ones you do have to pay for are cheaper than a Freddo! It seems that the only form of printed press making money these days is The Big Issue. It makes you wonder how they are all still afloat with decreasing sales and prices which equal that of a flump. I'm loving these candy store comparisons.
But is online really the way forward? Will advertising alone be enough to replace the revenue generated by physical newspaper sales? Will page 3 become http 3? There's no doubt that newspapers are losing touch with such a fast paced industry. Failure to capture news as it's happening, failure to provide readers a forum to discuss stories and failure to keep loyal readership through advertising and freebies have proved the beginning of the end of our beloved newspaper.
Long live Page 3! It's girls like Rosie Jones (below) that's keeping those sales up! Of course, when page 3 does finally disappear you can check out pervy pictures of people like Daisy Lowe and Melanie Iglesias right here on Sick Chirpse.