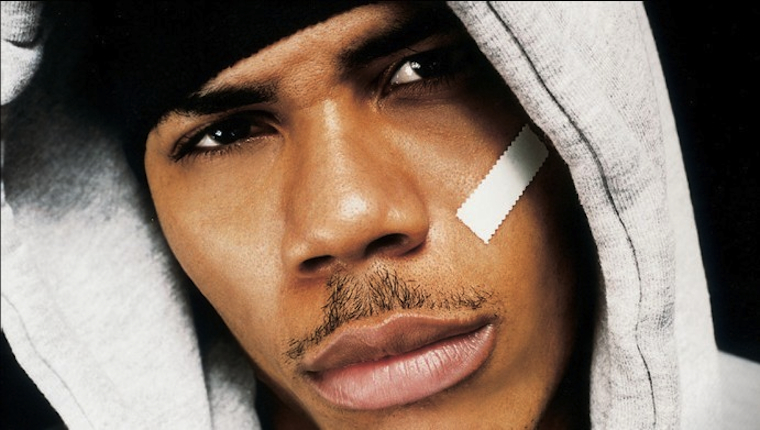 On Wednesday night over in Texas, shit really hit the fan for badboy rapper Nelly when his tour bus was pulled over in Sierra Nevada for a routine search. Cops managed to find 18g of heroin, 10 pounds of weed and a loaded gun. Geez that's a lot of drugs. I mean I don't know how big his tour bus was and how many people were on it or how long the tour was but how the hell can he justify carrying around ten pounds of weed with him unless he was going to sell some? I'm pretty sure they only have single decker tour buses in America, too, so that puts even less people on it at any one time so there's like NO WAY anyone could really ever justify having so many drugs on one.
To put it in perspective for everyone out there who doesn't understand that measurement system as it's pretty much only used to buy weed now, there are 128 1/8ths in a pound, so that means that there was at least 1280 1/8ths worth of weed on the bus. I mean if you're partying (chilling?) real hard one night and there are a bunch of you, you could maybe smoke 4 1/8ths between you in a night, so judging by that they had enough weed to last them for 320 days of touring and there is no way that the tour lasts that long. I mean, there aren't even 320 cities big enough to host Nelly in the United States. Actually scrap that, there probably aren't even 320 cities of whatever size in the United States that still have any interest in seeing a Nelly concert.
And this is before we even get started on the heroin. I don't know much about heroin, if anything, but 18g sounds like a lot and surely if you're shooting up heroin every night then you're probably just gonna be sitting in a chair norked out of your skull and not doing much of anything else, let alone skinning up (or if we're in the US, probably bonging) any of that 10 pounds of weed you've got lying around. It's just an insane amount of drugs to be carrying around. I'm not really that surprised about the loaded gun though, I mean these guys are badass hip hop rappers, it's probably more of a surprise that there was only ONE loaded gun on the bus to be honest.
☛ More: 10 Celebrities Caught On Tape Doing Drugs 
☛ More: Rihanna Is A Stoner 
 ☛ More: Britain's Dumbest Criminal 
What's even dumber is that the Sierra Nevada checkpoint is a well known checkpoint where touring musicians get their buses searched and recently Fiona Apple, Willie Nelson and Snoop Dogg have all been busted there. Nelly probably doesn't even know who Willie Nelson and Fiona Apple are, but he should have heard about Snoop, or at least got the heads up from the man himself or perhaps employ a tour bus driver/tour manager with a brain who would know about these things and get them to ditch the gear before they drive through the checkpoint. Or perhaps just grow a brain and not carry insane amounts of drugs around on a tourbus.
Amazingly, Nelly and most of his entourage is back on the road now after this incident. Seven of them – including Nelly – were detained whilst the cops were checking out the tour bus but then one dude called Brian Keith Jones confessed that all of the drugs and the gun belonged to him. Wow. That's a big shout for his homies because this dude is gonna get fucked up and go to jail for a long time and probably get raped a whole bunch. Imagine being in that situation and having to figure out who was going to take the fall. I mean if you're Nelly you're obviously cool but everyone else is fair game. I hope they didn't just pick the lamest guy and drew straws or something at least because man, it would suck if everyone was just like 'well dude, you're the best candidate for this so you gotta 'fess up while the rest of us go on our way and continue with the tour and buy even more drugs in the next city while you go to prison for most of your life! See ya!' Nelly should probably get another plaster on his face for Brian Keith Jones, because that guy just did him a fucking solid.