LIFE
12 Crazy Stories From Mike Tyson's New Autobiography
12. Rick James Slapped A 17-Year-Old Carlton Banks From Fresh Prince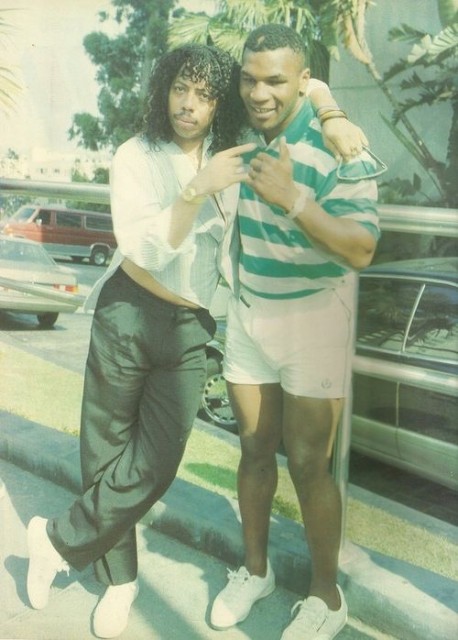 According to Tyson, he was sat in the lobby of a hotel in LA once with Ricky Schroder and Alfonso Ribeiro (Carlton) when suddenly a convertible Rolls Royce pulls up and out steps crack pot singer Rick James, who was massive at the time. He came over, said hi to Mike, then looked at Carlton.
"Aren't you an actor?" he said and then, boom, he hit him.
Gimme that fucking beer," he said and grabbed Alfonso's beer.
"Rick, this is a kid, you can't hit this guy like that," I protested.

He just took that bottle and swigged from it. He didn't care if the kid had herpes. I'm sure Rick did.

"What's up, nigga?" he said to me.
Another Rick James anecdote he shares is a bit suspicious, as it's basically the same story Dave Chappelle and Charlie Murphy told on that famous 'fuck your couch' Chappelle Show skit, where Rick James disrespects Eddie Murphy's home by putting his feet on his sofa.
Not sure if Tyson was just buzzing when he wrote this book and might have just fired off something he remembered off TV, but he could have just as easily been there at the night in question too, though you'd think they'd have mentioned that in the Chappelle Show skit:
[yframe url='http://www.youtube.com/watch?v=6zPw1i8AG8Y']
iv style="font-size:0px;height:0px;line-height:0px;margin:0;padding:0;clear:both">