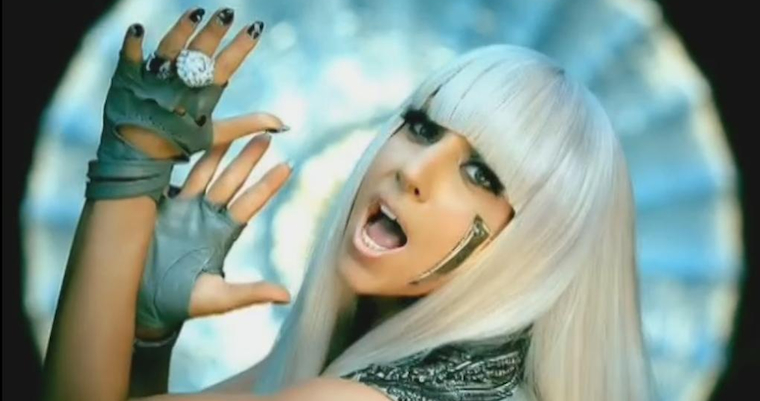 Ages and ages and ages on Sick Chirpse we did this post about whether Lady Gaga had a penis or not and somehow a picture in it managed to become one of the highest ranking pictures for Lady Gaga on google. We have no idea how that happened and if we did we probably wouldn't be running Sick Chirpse and would probably be the kings of the internet or something instead. In any case, the point is that Lady Gaga helped out Sick Chirpse massively so we have got a lot of lover for her. Her songs are pretty banging too, although maybe not as good as Carly Rae Jepsen. So yeah,  when I received the opportunity to see Lady Gaga naked, how could I refuse?
Of course, like you do when you see a link to see nude pictures of a celebrity – unless it's one of those obviously spammy ones – I clicked through to find this picture of Lady Gaga after the headline expecting to see some awesomely sexy shot of her naked, maybe really wet on a beach or something and hopefully in HD. Unfortunately what I got was this really boring, bad quality picture that she probably took on her iPhone where you can't even see her boobs or vagine/penis. Disappointing or what? I thought we were finally going to settle those rumours once and for all but no. Cheap move Gaga.
Apparently she's not even completely naked and she's wearing a flesh coloured thong, but apparently you have to look really close to be able to check that out and I didn't want to be blowing up a picture of her crotch area when I'm using my laptop in a public space, you know? She did post a cute picture of her almost naked with a cute little dog afterwards though. Everyone loves cute little dogs and it's even better when they're with Lady Gaga so I probably prefer that picture to be honest. Still not going to see her next tour though, unless she can hook a brother up with guestlist because I ain't paying £80 for the privilege, no way. Lady Gaga, if you're reading this, hit me up.