Despite the fact that he sorts out everyone's problems on national TV every day by shouting louder than everyone else, it seems like Jeremy Kyle can't sort his own problems out and his marriage has disintegrated like so many of the guests on his show. How's that for irony?
The TV presenter was granted a quickie divorce from his wife of 13 years Carla Germaine earlier today at the London Central Family Court by Judge Stephen Alderson. The whole process lasted about 20 seconds.
As with so many stories on his show, this was all about the he said she said bullshit too. Carla filed for divorce in December citing Jeremy's 'unreasonable behaviour', after he got drunk and argued with her in public at the Windsor races 'badly embarrassing her'. Apparently this wasn't the first time that his drinking had got out of hand though.
Featured Image VIA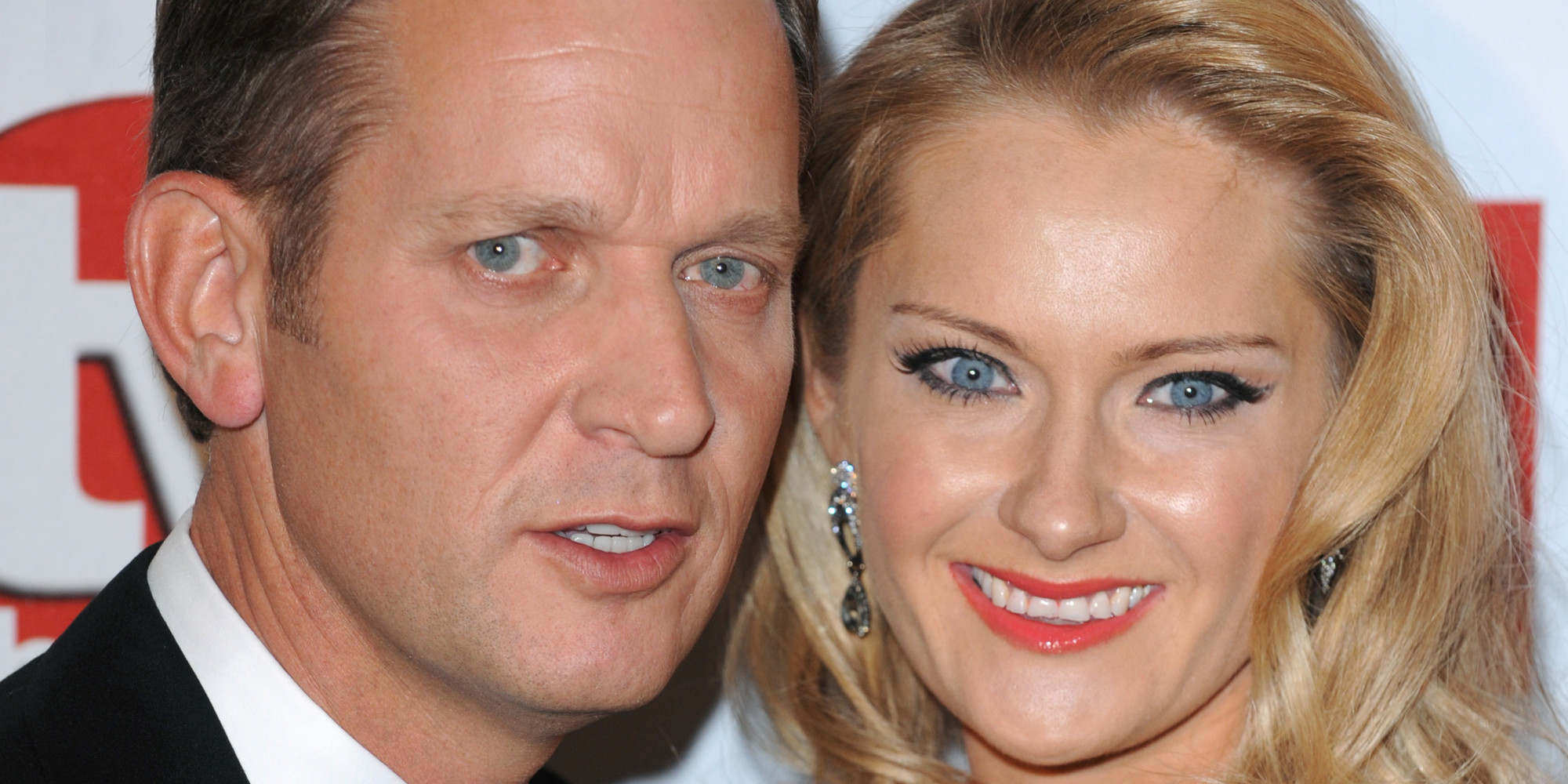 Image VIA 
However, it also turns out that Germaine had been having a three year affair with 25 year old polo player James Carr after the two met during a private lesson. Sources close to the pair say that this didn't cause the breakdown of their marriage though, it was mainly due to Kyle's 'unreasonable' behaviour. Sounds like six of one and half a dozen of the other really doesn't it?
Kyle merely had the following to say about it all:
After 13 years of a generally happy marriage my wife and I, Carla, have separated amicably.

We have sadly grown apart over recent years and been living apart since early last ­summer.
Damn. It's a shame they couldn't have been guests on his show and they could have got the security guard to interview them or something. Would have been great to see Kyle get a taste of his own medicine for once. Kinda like when he got pepper sprayed in Magaluf that one time.