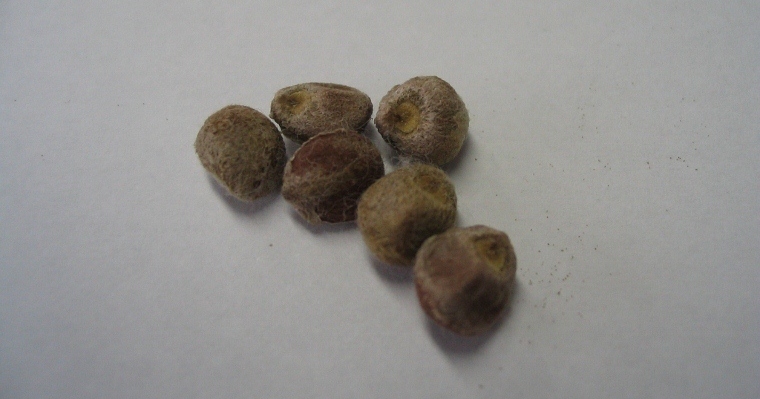 We've all taken some dirty stuff and had grotesquely bad trips, right?  You can't really regret the trips because, after all, they'll be pretty funny/good chirpsing material and they'll definitely be memories that you can tell your grandkids about when you hand them their first bag of weed, but there are times when you ask yourself why, and tell yourself never again. Like when you wake up in some rancid, piss-infested cave after a huge night with your cock stuck in the eye socket of a sheep's skull or finding yourself (literally) in some stranger's place wearing a nappy and a crash helmet, with nutella smeared across your face like war paint. Know what I mean? You kinda lose your humanity (what's left of it) a little when shit like that happens.
However, trips that the majority of us have had on some filthy drugs are nothing compared to what this stuff does – Scopolamine or as it's better known: The Devil's Breath.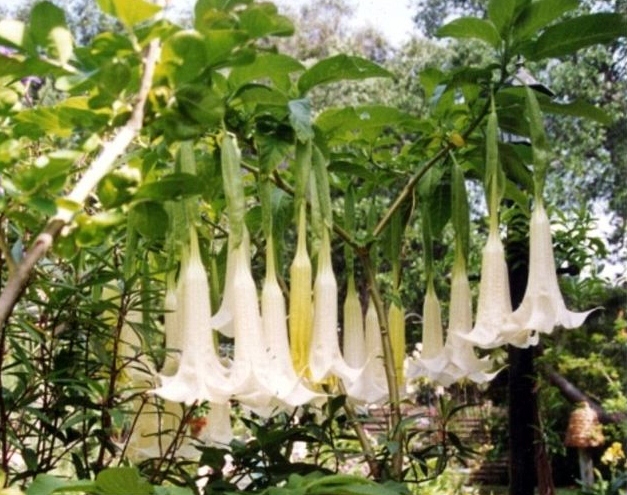 It looks like a pretty little flower that you'd give to your mother on Mother's Day or something, doesn't it? Well, it may look pretty but the effects of it are ugly. As. Fuck.
It's been doing the rounds for a while now, especially during the Cold War. But it's becoming more mainstream and widespread in Colombia and is being dealt much like cocaine because Scopolamine isn't too far away from what coke looks like and tastes like. The texture, the colour, the feel of the stuff is almost like a carbon copy of coke – but the effects are far, far worse. Basically, one little sniff of it can last for days and it removes any free-will that you had before. For instance, when you've taken it and someone tells you to go to your house and give them the keys to your car, or write a cheque out for a few K you'll do it. You have no control over stopping yourself doing things that people tell you to do and you'll do anything.
The stuff also makes the taker have no recollection of what they did while they were on the drug, so as you can imagine, there's been some horror stories regarding people who've taken it, but you can watch these stories in the video I've linked you to after you've read all I have to say. This guy in the video is a bit of a lad but this is one of the things he tells us: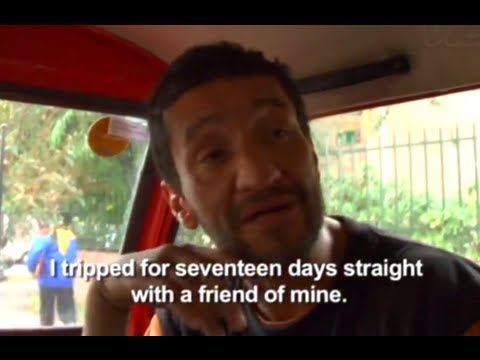 The tree that the drug is harvested from is called the borrachero tree – translated as the get-you-drunk tree. It's a really common tree in Colombia so it's no surprise there's no shortage of Scopolamine. Scopolamine is so effective that criminals in Colombia have taken to blowing it in the faces of passers-by, rendering them hopeless to anything the criminals tell them to do. In turn, huge crime cartels are using it to capture people who'll do anything they're told. Anything.
The stuff is probably best described by a guy in the video who says one gram of Scopolamine is similar to a gram of coke, but later (when taken) it's worse than anthrax.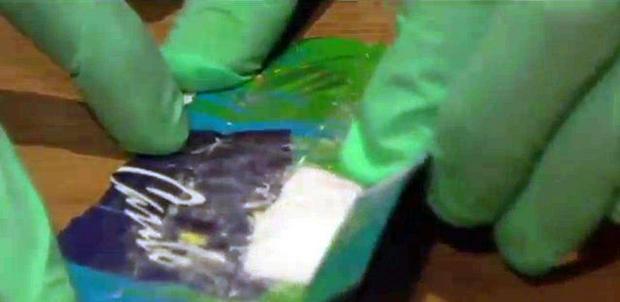 One of the bros at Vice, Ryan Duffy, opened up a lot of people's eyes to this drug. So, props to him. The video has been flagged by YouTube as being 'inappropriate for some users'. In other words, the world hiding its eyes to real evil again.
Here's the link to the video. Watch it, it'll be one of the most interesting things you'll come across.