NOT THE NEWS
Absolutely Insane Mugshot Shows The Devastating Effects Heroin Had On Drug Addict Teacher

A primary school teacher over in the US was arrested after police found 40 syringes full of heroin in her bag, as well as burnt spoons that were left inside her classroom. How she got away with her drug addiction without getting fired before then, I do not know.
Images VIA
27-year-old Megan Sloan was also accused of flogging school equipment to fund her habit, as well as jacking £100 field trip money from students. In addition to the drugs charges, Sloan has also been hit with one of child neglect, as she had drugs in presence around young kids.
Oklahoma's Sapulpa Police Lt Phillip Diehl said:
She says her kids have never had access to her purse.

This particular morning the purse was left in the classroom, because as soon as she arrived at work, she was called down to the office, and so she set her purse down and left.
The Sapulpa police decided to share the mug shot of Sloan in order to present the shocking effects heroin can have on someone's face. Sloan previously looked like a relatively normal woman (see photo above) and at her time of arrest, well, I'll let the photo do the talking: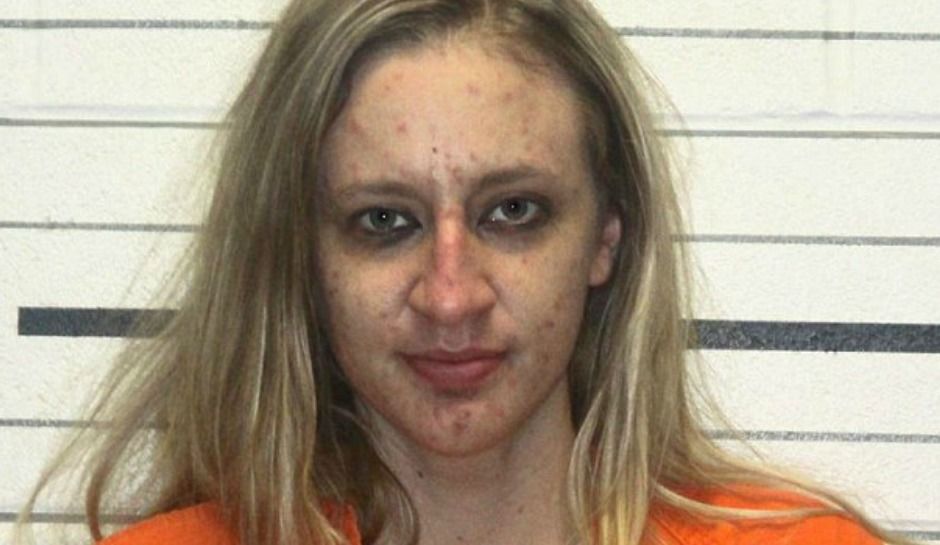 Wow. That's probably the worst case of drug-related ageing I've ever seen. As said, I don't understand how she managed to operate as a teacher up until now when she was so obviously abusing substances. Either way, she's been caught now and is likely to get a pretty hefty prison sentence. Hopefully this will be a wake up call for her to get clean and sort her life out, although sadly, things don't often work out that way. We'll have to wait and see.
For more terrifying mugshots, click HERE.